2016 has been one of my biggest years in travel.

Aside from the fact that I finished college and moved back home, I was able to squeeze in some very fun, new, and interesting adventures into a pretty packed year. In fact, as I am writing this paragraph, it is September 27th. I am just so excited to fill you in on my best and worst travel moments of the year, I can't even wait until the end of it.
I'm also about to embark on one of my biggest trips yet, a one-year-at-least move to China in less than two weeks, so maybe I'm doing a bit of reflecting right now and felt that it would be appropriate to start this post. I'll add an edit in the paragraph below once the New Year swings around, but for now I'm just going to get started while my best and worst moments are still fresh in my mind!
December 21st Update: Hi there—yes! I got a little ahead of myself while writing this post, but these are still some of the best and worst travel moments that I had during 2016, which happened to also be a year full of ups and downs both for myself and probably everyone else on the planet. I'm hoping that 2017 will bring some relief from all the chaos happening around the world, but only time will tell.
February 4th Update: Oops, still haven't gotten around to posting this. Blame it on some technical difficulties. But hey, better late than never, right? Let's get started.
July 19th Update: Umm… I really have no excuse for this 7 month delay. I'm just going to backdate this post.
Let's jump into it.
Best: Living Through Changes in Cuba

I arrived in Cuba on a charter flight on March 11th and departed on March 18th, literally hours before President Barack Obama's plane landed in Havana's tiny shack of an international airport. Through a course at my university's business school, I traveled to Cuba over spring break to exploring emerging tourism markets and the effects of the changes in policy that are taking place at this very moment. In fact, today, September 27th, I heard that the first commercial flight from the U.S. landed in Cuba for the first time in over 50 years!
What and incredible experience. I had the opportunity to interact with Cuban business owners, government officials, professors, and people from so many different walks of life in Cuba who all have a vested interest in the potential lifting of the embargo. While I was there, we would routinely get news updates about conversations and decisions regarding Cuba and any and all updates from the White House, and it was all happening in real time! Everyone around me could feel change in the air, and what an incredible thing it was to be a part of.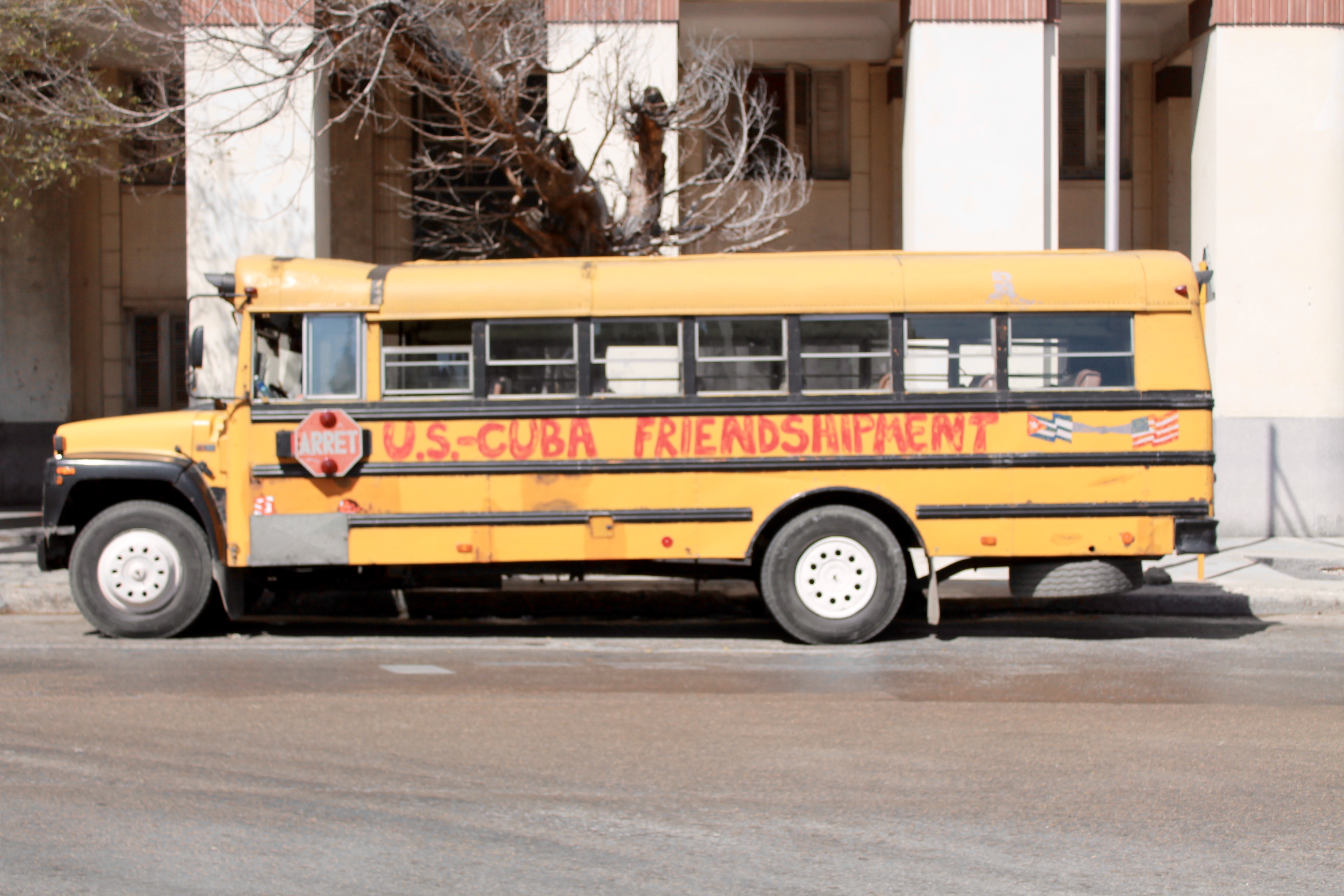 I haven't written much about it on my blog aside from this short photo diary, because it was so much more than a travel destination. My interactions with the Cuban people I met and the places I explored go so much deeper than a travel guide or a top sights post — it was very personal and reflective for both myself and my peers, and I have to make sure I do it justice. Maybe in the near future when I have more free time I will be able to write about it, but my list just keeps growing so I may keep some of those experiences to myself.


Worst: Back Pain in Cuba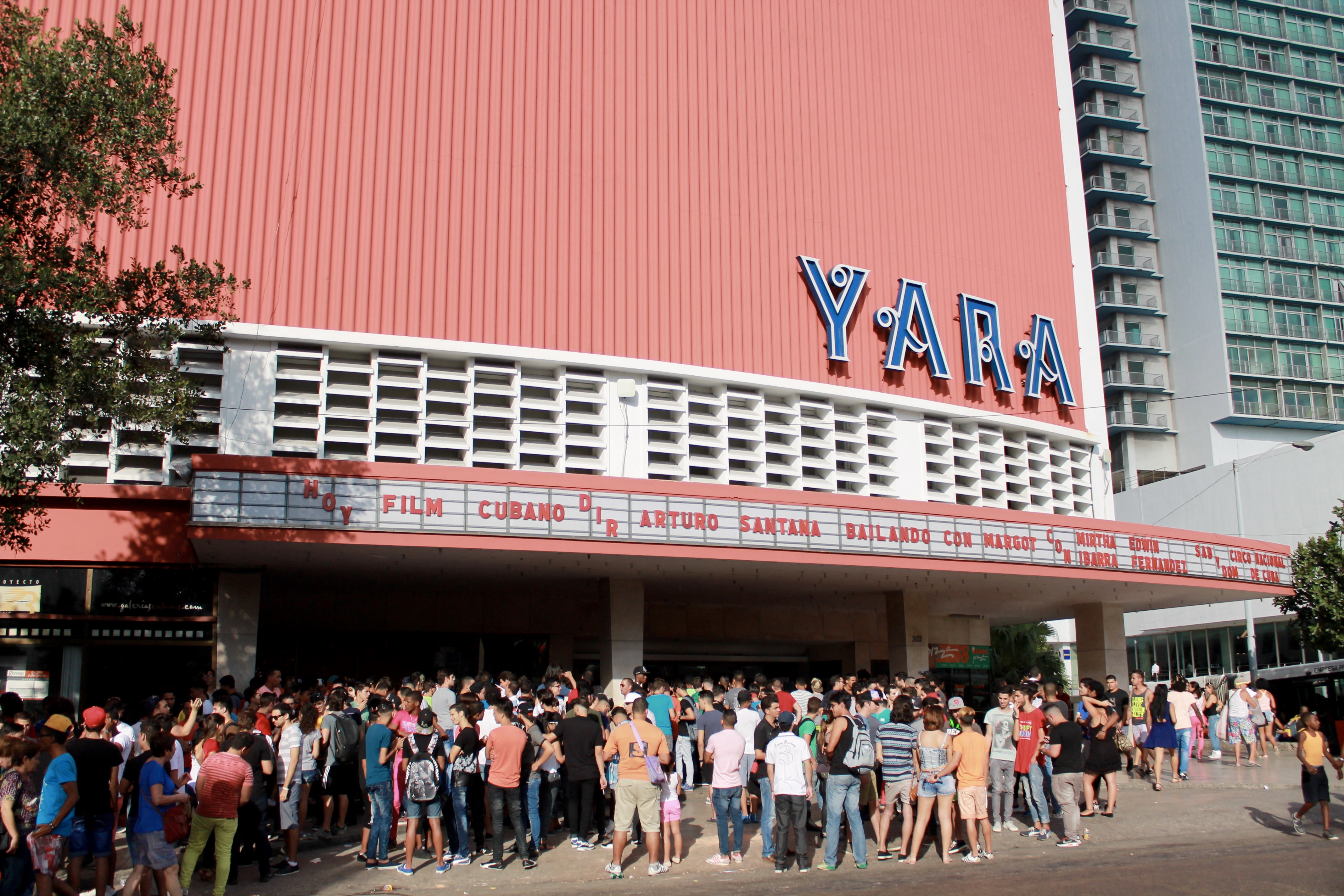 After one of our many fascinating presentations we had the privilege to sit in on in Cuba, one from the director of marketing for Havana Club rum, I rose from my chair only to be hit with crippling back pain unlike anything I had experienced before. Okay, not pain like kidney stone pain. But definitely a new form of back pain that made me consider braving a trip to a Cuban hospital if it didn't improve. It hit me with a surprise after sitting for an hour or so in a relatively comfortable chair, and it really put a damper on the next several days.
Not that I could even keep up with the freshman and sophomores on the trip who were going out and partying hard every night, but the back pain definitely had me in bed early and kept me from enjoying the last few days in Havana. It was manageable, but extremely unpleasant.


Best: Solo Day in Lima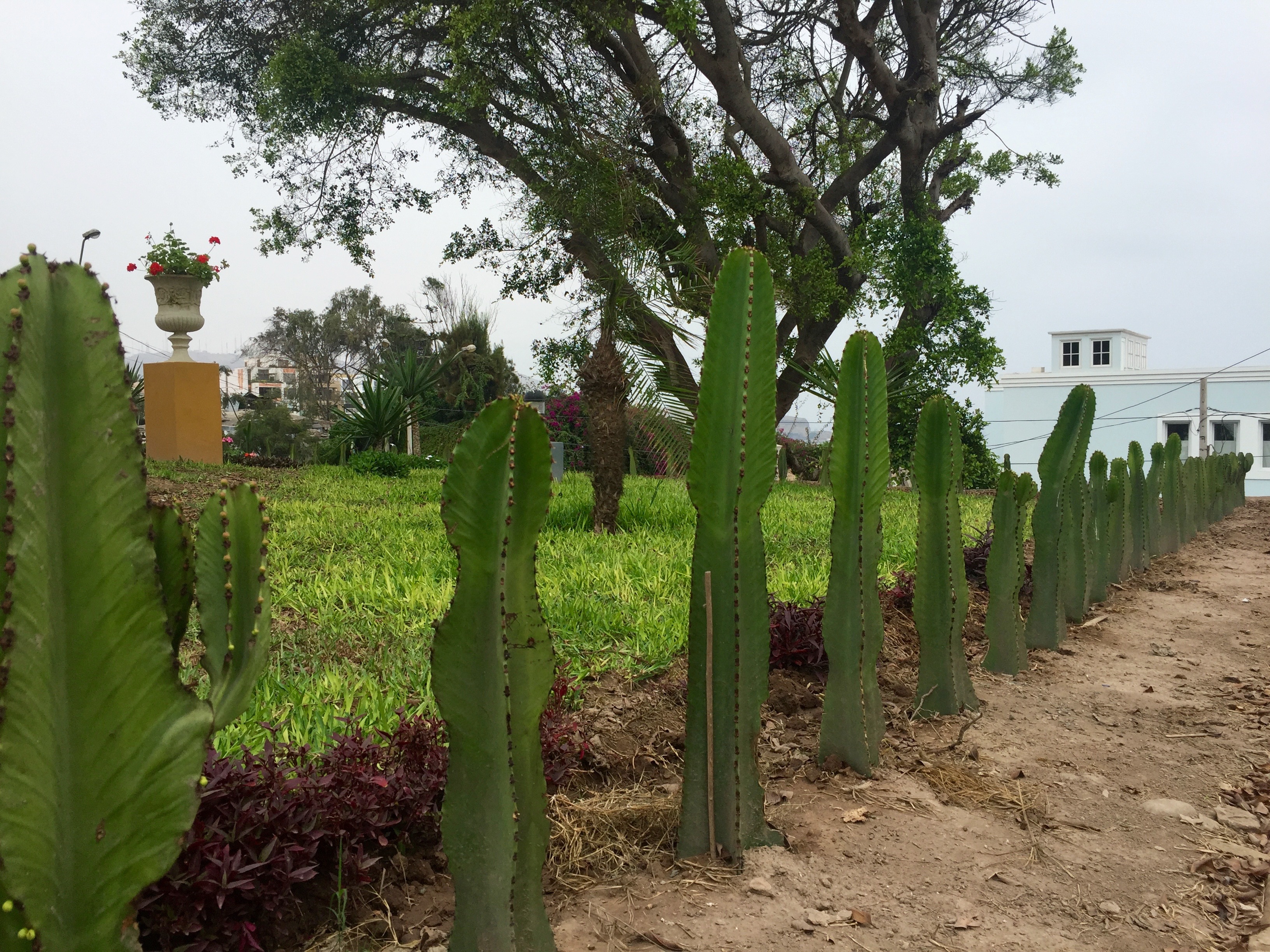 The next trip I went on was one that I planned all by myself for a company that a friend of mine had started. I had spent months building it, coordinating it, and filling it, and it was finally go-time. I arrived in Lima one day early so that I could reacclimatize myself to South American life and get back into the swing of speaking Spanish, and boy was that a great decision.
I was able to explore the city in more depth than ever before, and I discovered so many new parks and places that I didn't even know existed—and they were right next to my hostel all along! It's no secret that Lima isn't my favorite city in the whole world (is it anybody's?), but exploring it by myself was like seeing it with new eyes. I walked along the Malecón for miles, sipped on my favorite strawberry smoothie from Havanna, a South American coffee chain, chowed down on ceviche, and made a new friend at my hostel who I spent the rest of the day exploring with. Traveling solo really forces you to put yourself out there, and it was a great "calm before the storm" that allowed me to take time for myself before I would spend 3 weeks corralling and coordinating other people.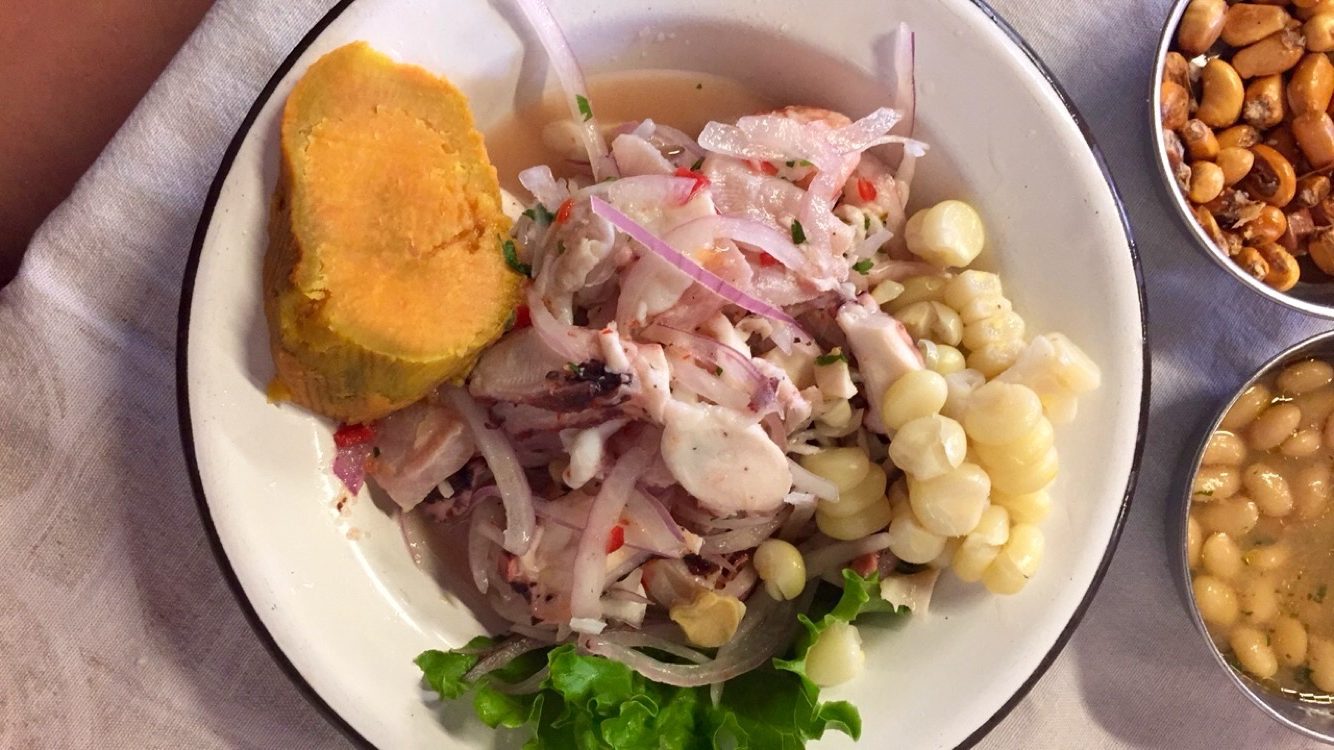 Worst: Volcán de Totumo

I had so much fun guiding the South America trip. Traveling from Peru to Ecuador to Colombia, I was #blessed with awesome participants and relatively fantastic luck. All of my plans had gone accordingly, and everyone was having a fantastic time!
…Until the Volcán de Totumo. This short mud volcano outside of Cartagena, Colombia was supposed to make for a fun afternoon, but nobody was really a fan of it. The volcano itself is not very impressive. It is basically a tall hole in the ground with warm-ish mud ridden with dirt particles, hair, and other questionably unidentifiable objects. Even with an open mind and low standards, it feels gross, especially when there are men that work in the mud giving massages—massages that you literally cannot refuse. They won't let you. And then they expect a tip. In fact, every member of the service team, from the mud massage men to the women who they send you to for a rinse-off (who get very up close and personal). They all hunt you down soliciting tips once you get cleaned off and dressed, something that neither myself nor my participants were particularly fond of after having an already unpleasant experience in the Volcano. The day was definitely a miss, and I felt like I'd failed my participants by not finding a better activity or researching it more thoroughly.


Best: Visiting My Host Family in Quito, Ecuador with Tori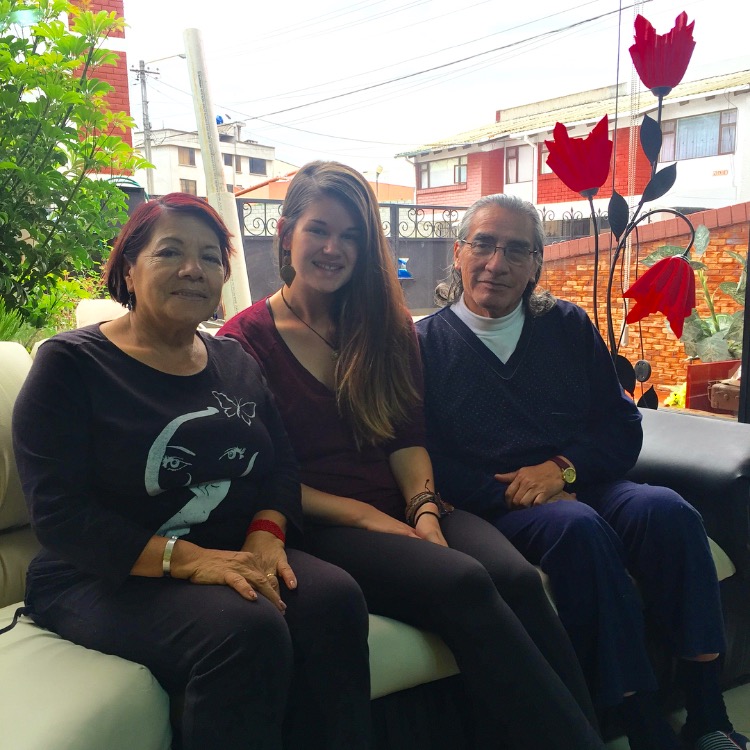 Quito, Ecuador is one of the most important places I spent time in during college. I basically learned Spanish here, as well as attended courses that opened my eyes up to global issues and fostered my love for Latin America. During that summer in 2014, I also had the pleasure of living with the most wonderful, accommodating, and caring family I could have asked for—and leading this trip back to Quito gave me the opportunity to revisit them like I promised I someday would. They were so impressed with how my Spanish had improved in the two years since I had seen them, and I could feel it myself when speaking with them and how I could communicate so much more clearly and effectively.
My host mother had also wanted me to return with Karl for our Luna de Miel (ha), but I brought someone even better: Karl's sister Tori! She was interning in Quito for the summer, so it was a blast meeting up with her there, hanging out outside the context of Karl's family, and introducing her to my Quito family. Tori is the best, and I think of her first as a friend and second as my boyfriend's sister (she's definitely the coolest one in the family).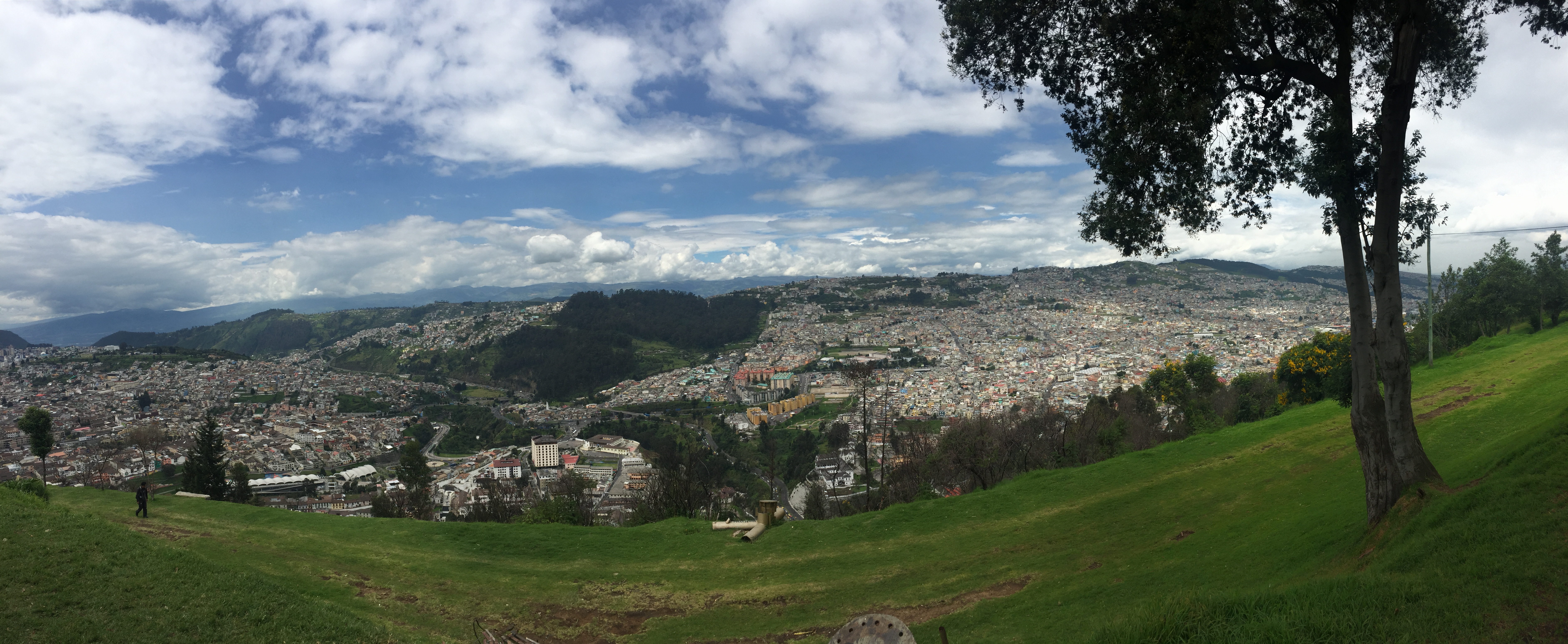 Worst: [I Signed a Confidentiality Waiver]

And keep in mind, this is by far not only my worst travel experience of the year, but my worst experience of the year, or even the last few years, in any context. This will be vague and may seem petty, but I need to get it out. There is a reason I haven't mentioned the company I was guiding the trip with, and that is because I signed a confidentiality waiver which prevents me from ruining their reputation. It prevents me from talking about any poor leadership, negligent behavior, or horrible examples that may have been set by my co-guide and/or the founder of the company. It prevents me from detailing exactly what this person did to lose my trust, respect, and my friendship, and it prevents me from lamenting on all my time wasted helping with this company, a company which I no longer believe in or can support in any way.
Ugh. Just so much disappointment.
Guys, be careful who you work for and how much effort you put in when your salary is questionable. 'Start-up' doesn't equal 'free labor' and 'unlimited rights to your intellectual property.' Know your worth.
And when you decide to lead an international trip with someone, listen to your gut when it starts to tell you that this person is bad news before you wake up in the middle of the night in the Amazon rainforest to the sound one of your participants screaming at your co-guide as he tries to drunkenly scale a wall. And that's not even the beginning of it.


Best: Guiding the Trip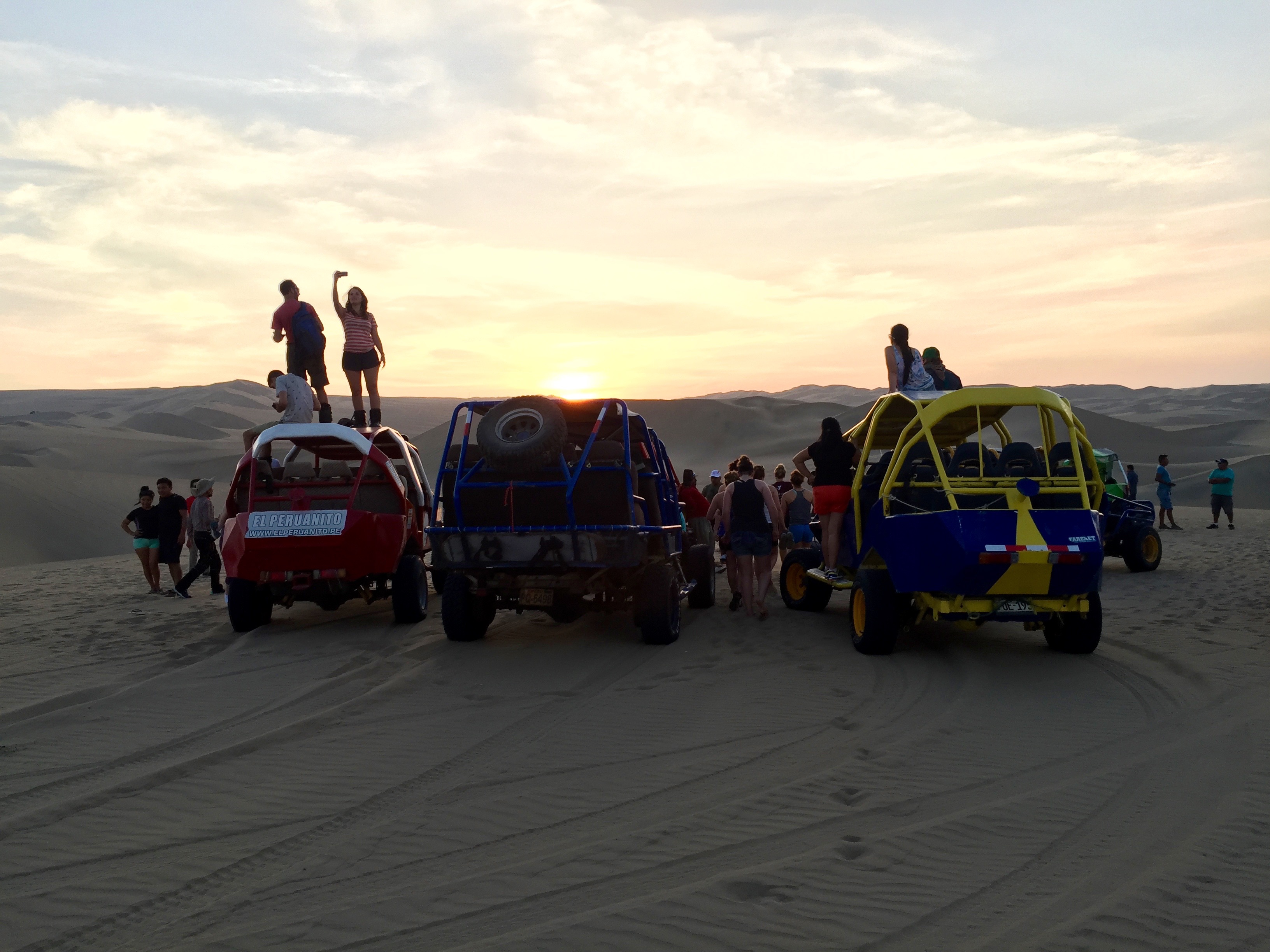 With that said, I had an absolute blast guiding the trip and taking my participants to some of my favorite places in the world and showing them a little slice of South America. Planning and coordinating the entire 3-week trip on my own was incredibly difficult, but it was so rewarding to see my participants light up and have an incredible experience during an excursion I planned or when they had masted different phrases in Spanish and could communicate on their own. I saw so much personal growth happen during those 3 short weeks, and I am so happy that I was able to be a part of it!
One of the best moments was actually on a long layover in Miami on our way back to the U.S. We had about 8 hours to kill, so we went out of lunch, where we saw a billboard for a tattoo parlor. One of my participants, who at age 33 was the oldest yet the by far most fun member of the trip, had been talking about getting a tattoo during the trip, so we went for it! Catching an Uber over to South Beach, we found a tattoo studio that took walk-ins, and she got the words "Soy libre," meaning "I am free" in Spanish, along her rib cage with a small globe to compliment it. I wanted one of my own after seeing it! It was so cool to have created an experience that made such an impression on someone's life, and I would love to work as a guide again someday. Maybe in the future I will start something of my own!


Best and Worst: The Tent and The Storm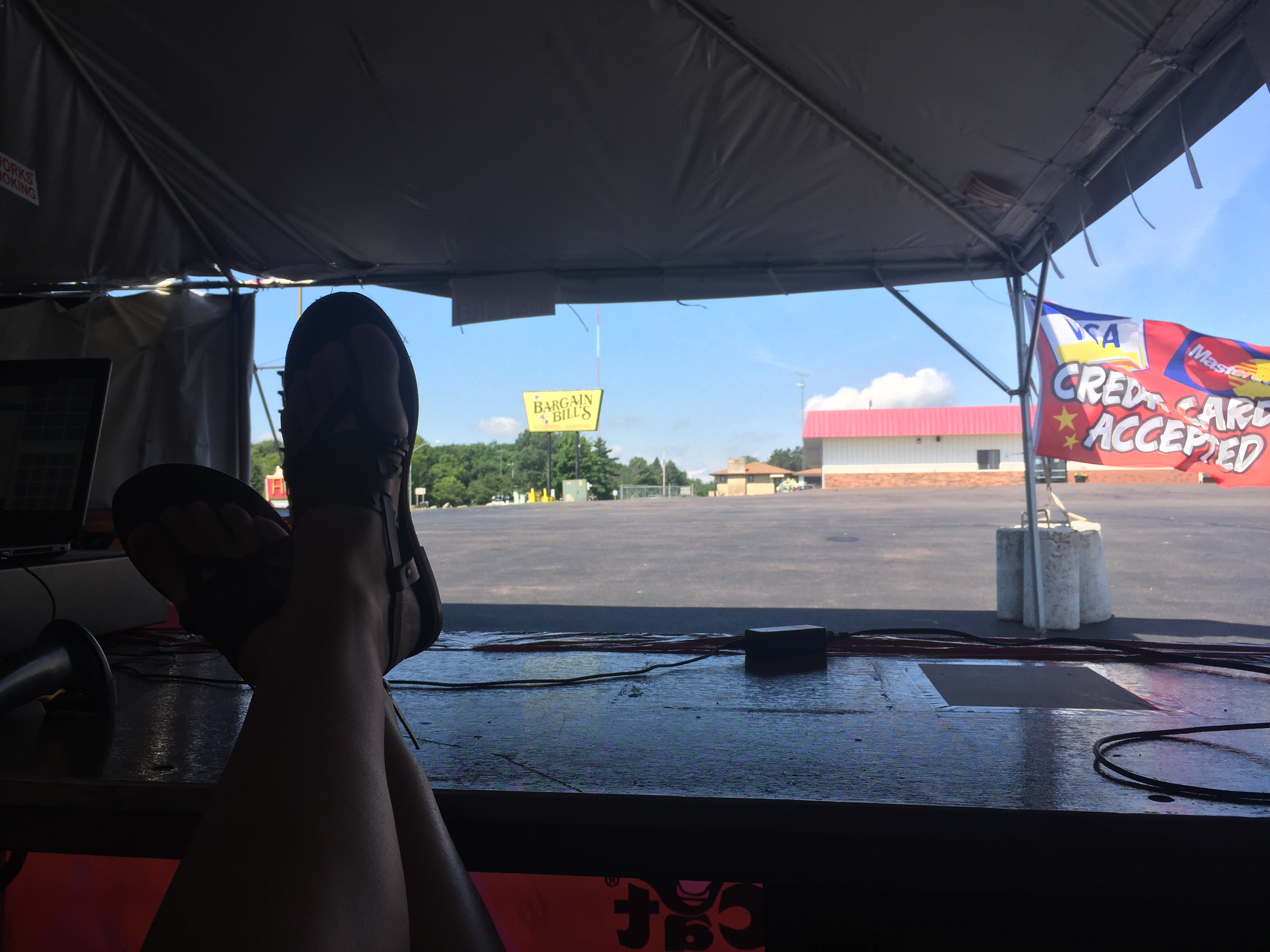 Almost immediately after returning from the South America trip, I went up to Rice Lake, Wisconsin, with Karl. We would spend the next 3-4 weeks living out of our car and selling fireworks out of a tent in the parking lot of Bargain Bill's surplus store. It. Was. SO MUCH FUN. I have never worked harder, slept better, or been so deprived of a shower in my life, but Karl and I had a blast together, and we made a small pile of money to fund our trip to China. In fact, we were such great salespeople that our tent location did over $14,000 better in sales than it had done in it's previous year under different operators. The commission was nice. 10/10, will absolutely do it again.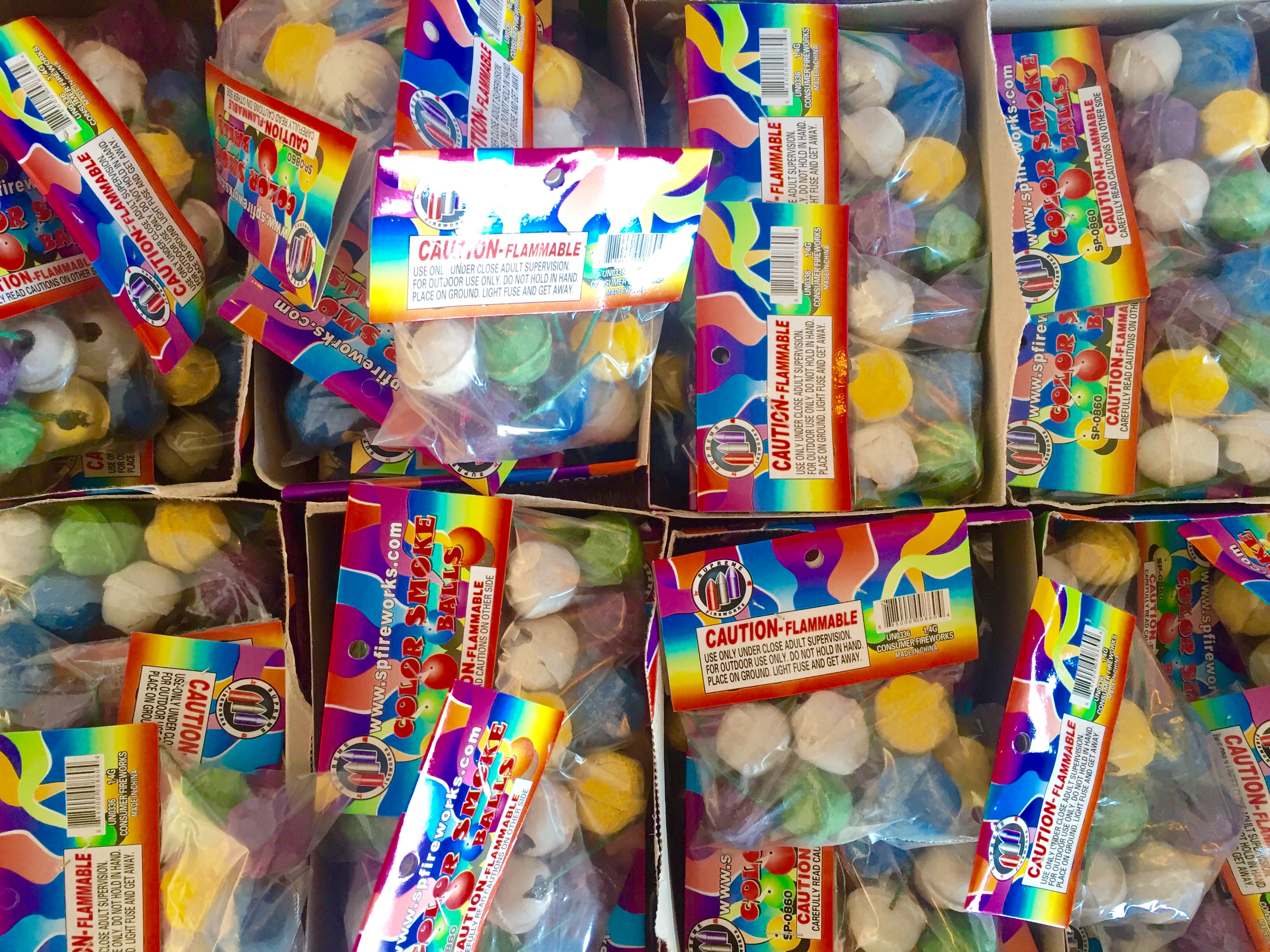 However, the storm pretty much rocked us. It was raining a bit, storming even, but nothing we could have imagined until out of nowhere we were hit by raging winds and rain so hard I could hardly see the building outside our tent. It sounded like we were in the middle of a tornado, and Karl was standing up on a table trying to brace the tent poles from collapsing. It all happened so fast — Karl was shouting, debris was flying all over, the rain was hitting us like bricks, and then tent flaps were whipping from the wind so hard that I knew this structure was going down. Suddenly, the wind made one massive gust and snapped the metal beams of our tent, sending Karl falling backwards off the table and knocking over and entire row of product — about one third of everything we had to sell. It was devastating for us after all the work it had taken to get everything set up, but the next day was spent with our owner, a hoot of a human being, cleaning up the area and having the tent replaced under sunny skies. All was well again in no time.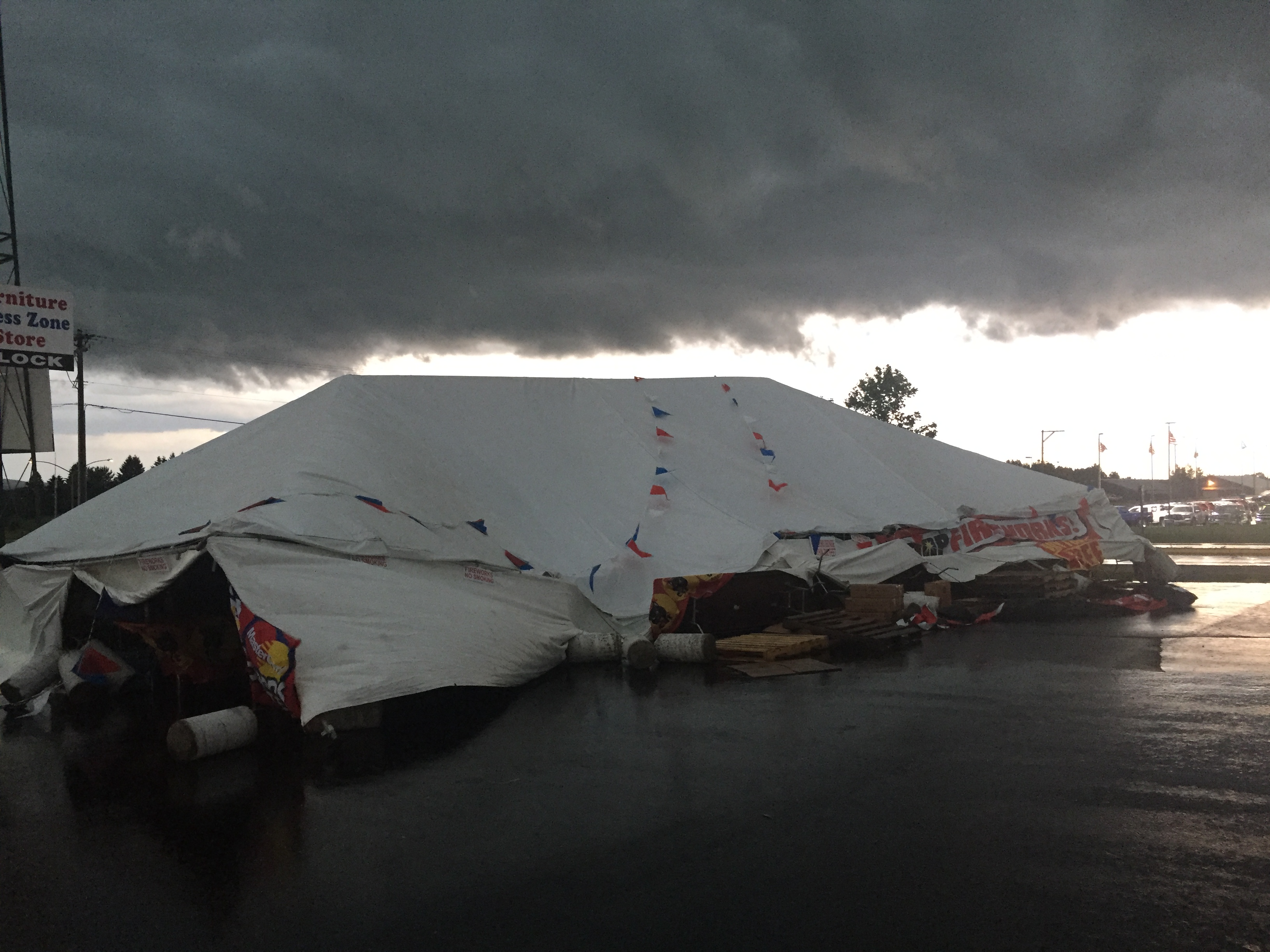 Best: The Bus

It's always been a dream of mine to live in a van down by the river. For real. The #vanlife hashtag calls to me and even though I did technically live in a Ford Expedition for almost a month while running the fireworks tent, it didn't quite satisfy my longing for mobile accommodation.
When I had plenty of free time at the end of the summer and one of my best friends, Sarah, needed a road trip buddy to head back to Wisconsin with after a summer doing science things in Eugene, Oregon, I jumped at the oppotunity to see more of the U.S. and hang with one of my most adventurous friends. She suggested that we book Airbnb's for the night that we couldn't camp, so I began scouring the website for some of the coolest spots.
I found the bus.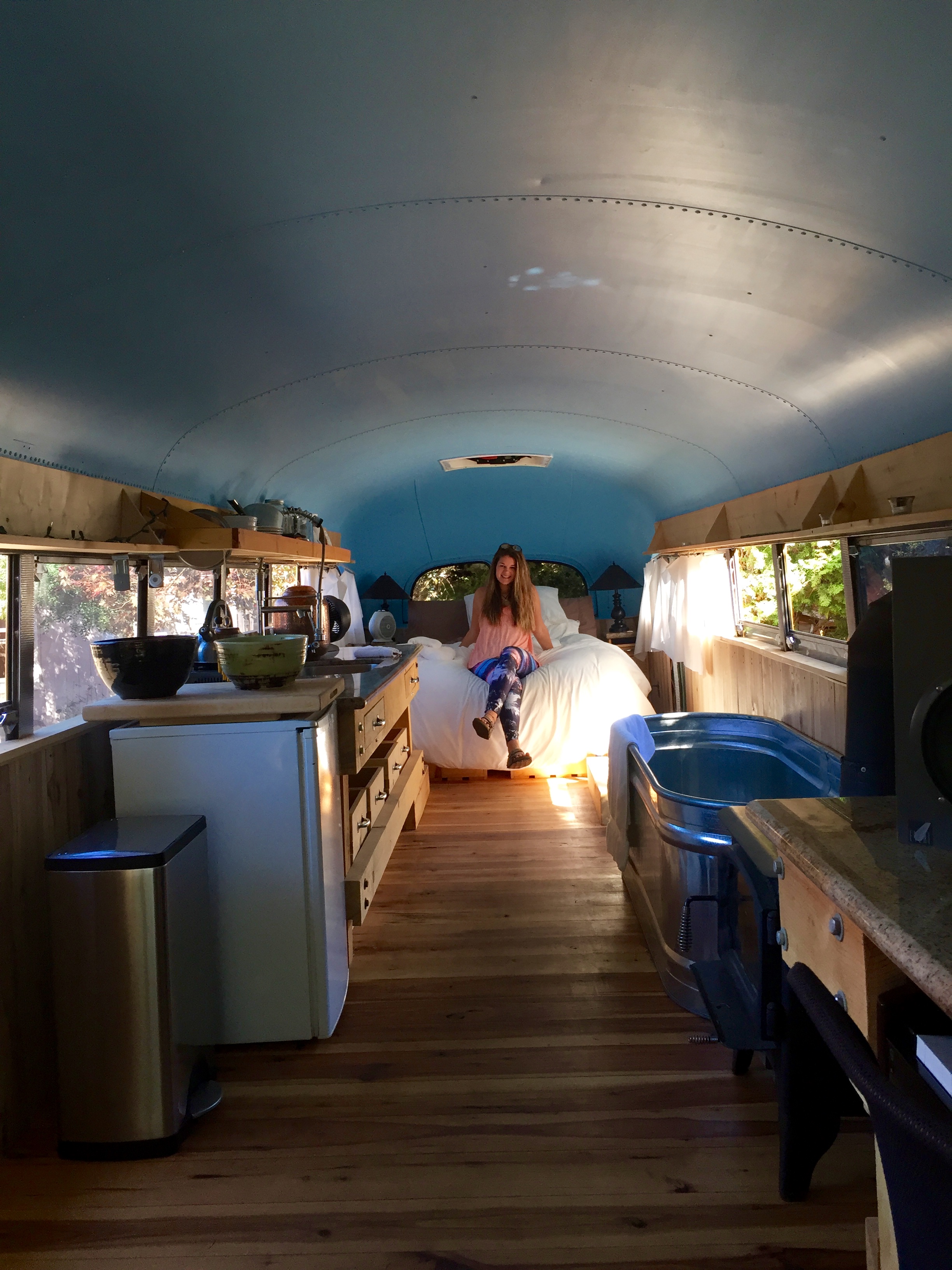 A magical renovated school bus in the middle of nowhere Vancouver, Washington, just a few hops on the public transportation pond away from Portland. I spent a night here before meeting up with Sarah to begin our road trip extravaganza, and it was the absolute coolest place I have ever rested my head.
And the rest?

China is a travel beast in itself, and the ups and downs of being here can't even be summed up in a simple "best and worst" post. Stay tuned for my very past-due posts on life and travels in China!