Even though I once called Minneapolis home, I'll be the first to admit that it is not nearly the biking city that Portland is.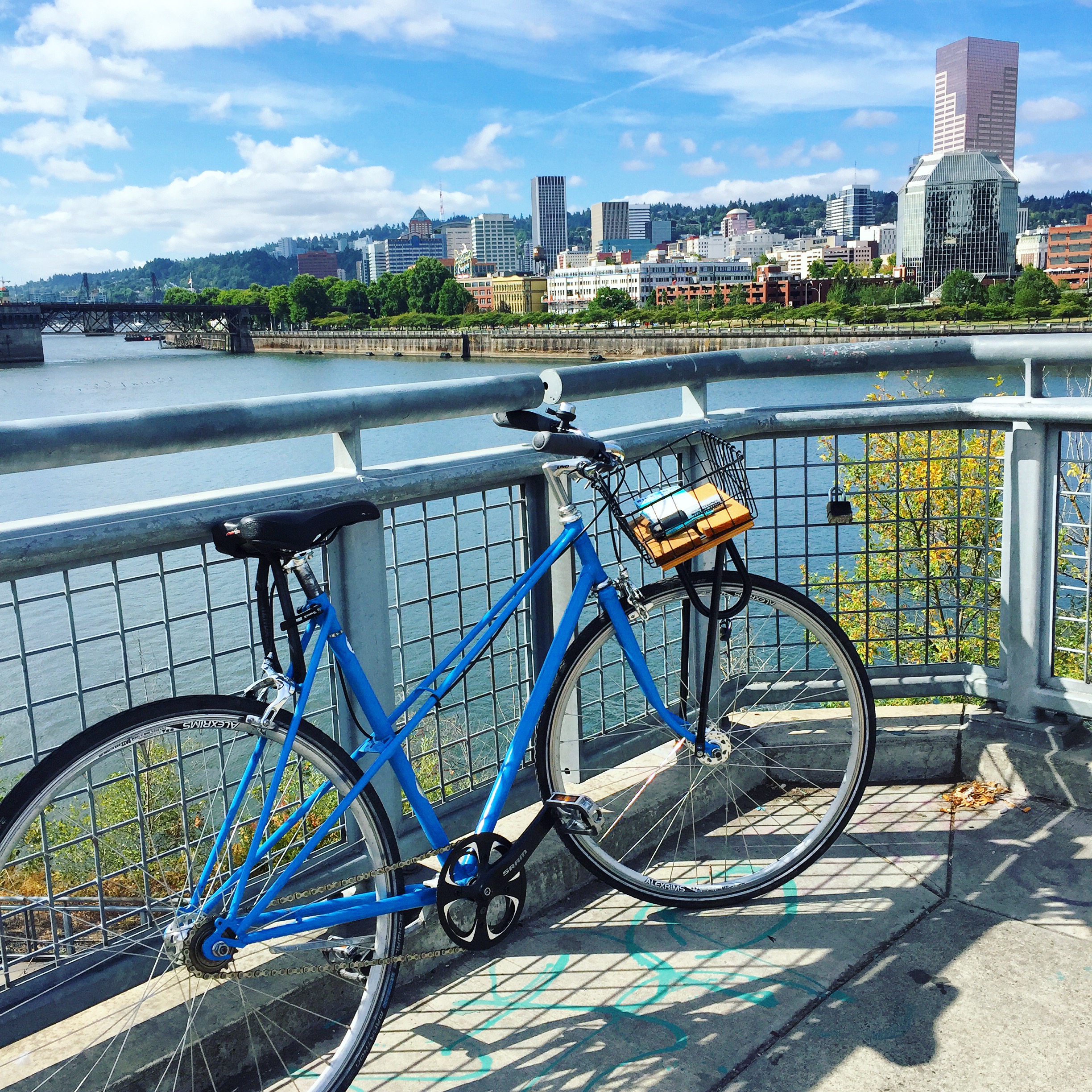 List after list ranks my college city of Minneapolis, Minnesota as the best bike city in the nation. I have never agreed with that, and I especially disagreed with it for the short time that I used a bike as my primary method of transportation.
Yeah, we have the greenway. That's great. But unless you utilize this car-free path on your commute, it doesn't make up for the congested streets, confusing one-ways, and general frustration that comes with biking Minneapolis.
Maybe I'm not the best city cyclist, but as a biker I hated Minneapolis, and as a driver in Minneapolis I hate bikers.
With that said, maybe renting a bike in Portland was a strange and surprising choice for me. After all, if my home is supposedly the best bike city and I can't even handle that, how would I cope with a new city, layout, and landscape?
Like a badass, that's how.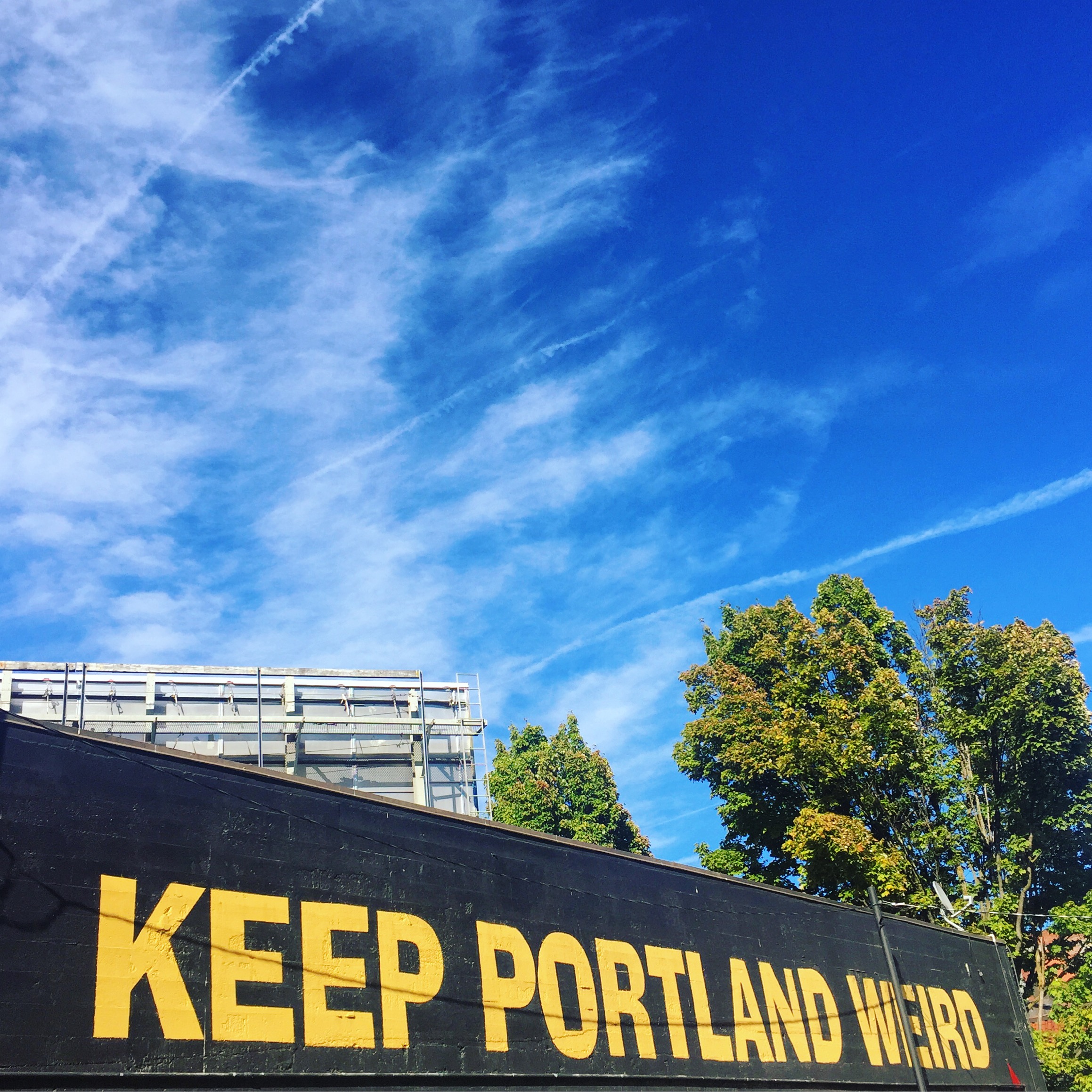 I booked a single-speed bicycle from Cycle Portland for $20 USD. Centrally located downtown, Cycle Portland was absolutely fantastic. I took the MAX train into town, and with all of my luggage in tow they let me leave everything in their back room so that I wouldn't have to worry about it in between my different Airbnb stays.
They armed me with a bicycle, a helmet, a bike lock, and a map—as well as some key advice on great neighborhoods and restaurants, things to see, and of course, the local bike laws and etiquette. The Cycle Portland worker adjusted the bike seat for my height and made sure the bike itself was in great shape, and I was off.
It wasn't until I wheeled my new little guy outside and prepared to mount that I realized I hadn't rode a bike in almost two years—It took me a few embarrassing tries and the realization that a dress was maybe not the best attire for this activity, but I eventually made it off the sidewalk and found myself cruising down to the Waterfront Park Trail, across the Steel Bridge, and along the Eastbank Esplanade.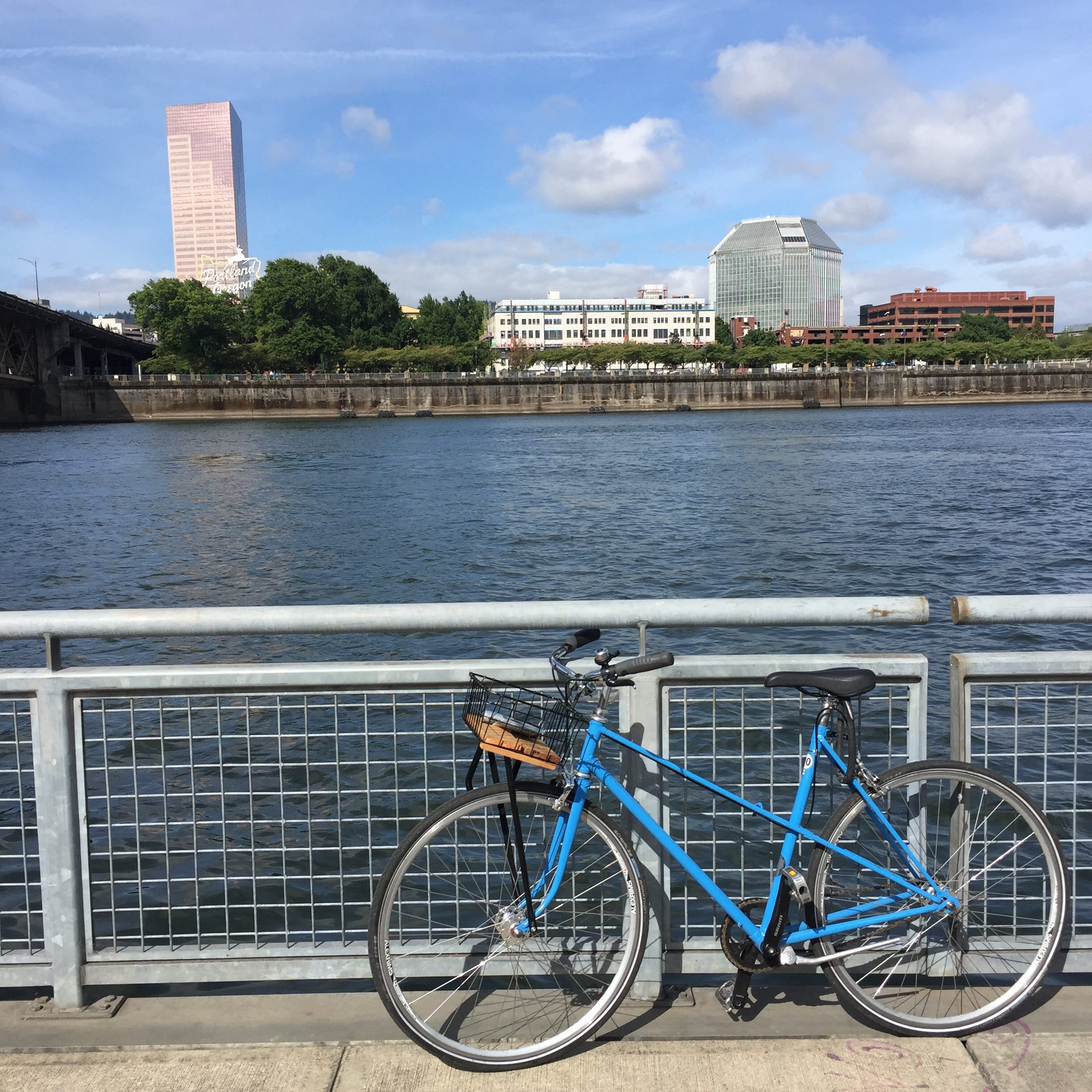 I had done bike tours before in Paris and Amsterdam, but renting my own bike and taking control of how I wanted to spend the day was a brilliant decision. I had really considered signing up for a "Portlandia Bike Tour," visiting some locales from the hilarious comedy starring my favorite Fred Armisen, but in the end I opted to go independently, making sure to mark the location of the "Women and Women First" bookshop on my map.
First cruising my way up to Portland's Alberta neighborhood, I stopped for coffee and a sandwich and locked up the bike to wander around. It wasn't until my first dismount that I realized how out of shape I was, or how necessary it would have been to strap a pillow to my bum with the rock-hard bicycle seats. Oh well, I could have splurged on a better-than-basic-bike if I had really wanted to.
One thing I also wish I would have done is practice using the bike lock—I must have looked like I was trying to steal the damn thing, but it was just a very finicky contraption that I had little experience with. I got a few strange looks, no biggie.
Alberta was a great neighborhood to visit. It seemed to me to be the art hub of the city (not to say that art doesn't manifest all around Portland—it is definitely one of the most painted cities I've ever been to!), and I had so much fun wandering the main stretch, aptly named Alberta Street.
I also rode down to the Belmont and Hawthorne areas, famous for vintage shops and antiques. By this time of day I had spent so much time biking, stopping and map-reading, getting lost, and figuring my way around that I was not in a very exploratory mood anymore, so I took an extra-long smoothie break before getting back on the bike and heading into Downtown Portland again.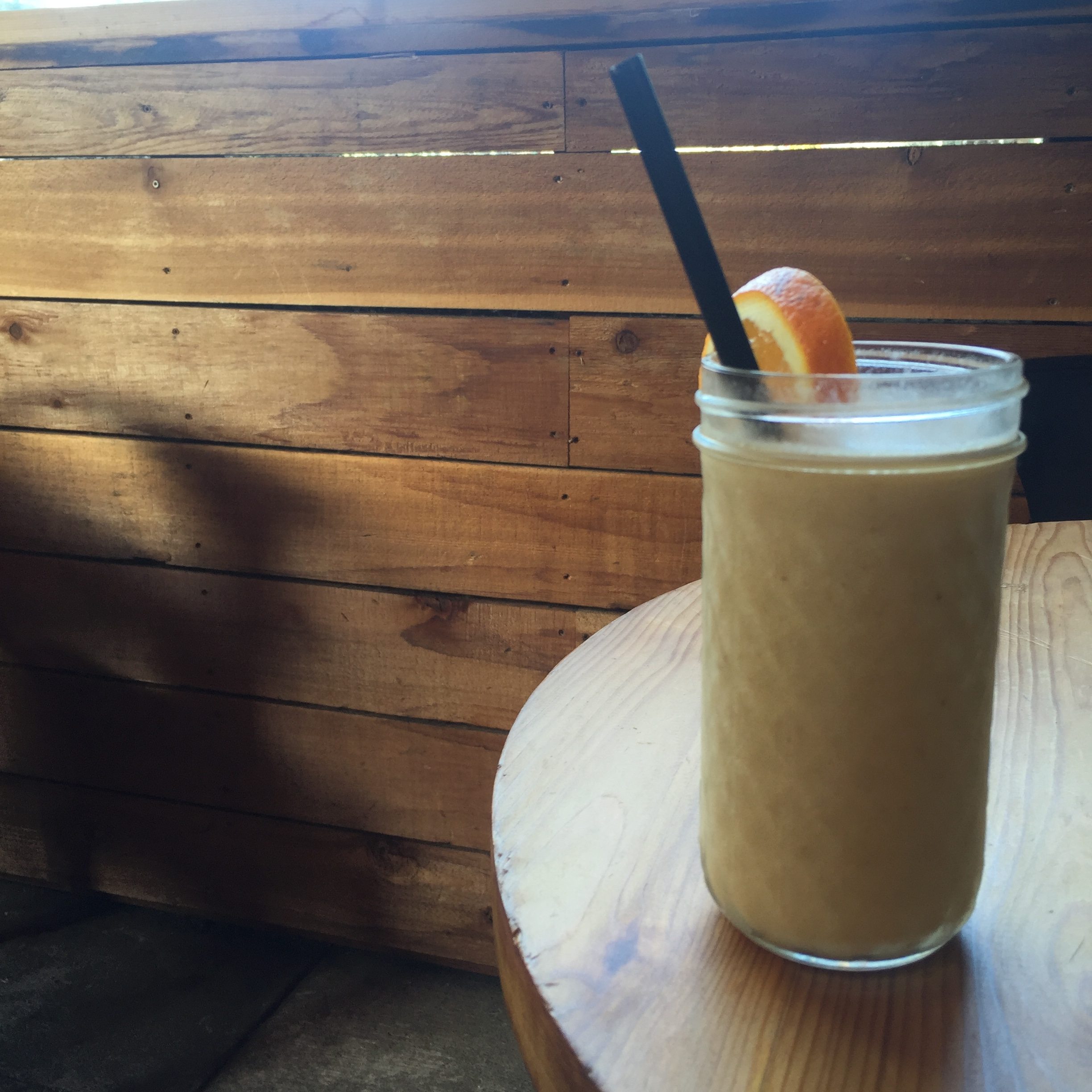 It was a good thing I refueled with that orange-mango goodness, because almost immediately after I left the smoothie place, my map fell out of my bike's front basket and I had to rely exclusively on my iPhone's Google Maps. This wouldn't have been a bad thing normally, but for some reason my phone was having a difficult time adjusting to my new location and kept giving me some very faulty directions. I much prefer the paper alternatives.
Regardless, I eventually made my way back somehow and returned my gear. I was absolutely exhausted, but it was a great way to spend the day traveling by myself.
As for Portland's bike-ability, yes 100% absolutely yes Portland is a better biking city than Minneapolis. The roads are generally wider and less congested, there are far more bike lanes and bike-exclusive streets, and cars were much more respectful and courteous to me as a biker than I admit I probably would be at home. I also did my best to follow the rules, such as hand-signaling before slowing down or making turns, stopping at stop signs, and just generally not making any dumb biker moves. After all, I am not quite at an ability level to be daring and that's not something I wanted to test out while alone in a new city.
I would absolutely recommend renting a bicycle in Portland if you are looking for a more authentic, off-the-beaten-path experience. I feel that I definitely got a great value for my $20 all-day rental (well, 9 a.m. to 6 p.m. rental, which was totally adequate for me). Cycle Portland was also a fantastic company to book through, with easy online reservations, friendly staff, and a very cool vibe at their storefront downtown. They also offer city bike tours, which I did not have the pleasure of experiencing but I am sure they are fantastic.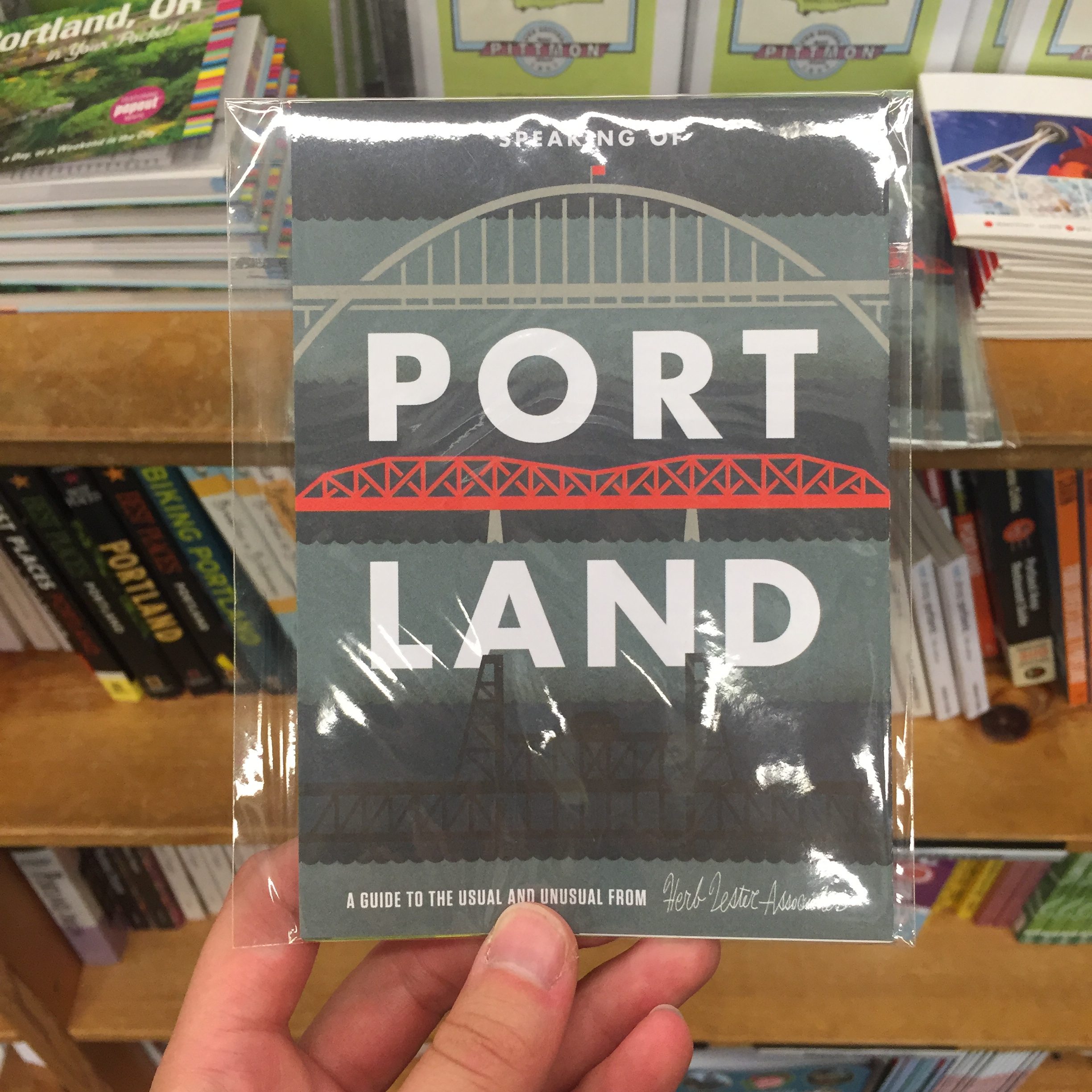 What is your favorite city to cycle in? Let me know in the comments, and stay tuned on more coverage from my Pacific Northwest trip!
Disclaimer: This blog post is not sponsored by Cycle Portland tours or any other location mentioned. All opinions expressed in this blog post are exclusively and authentically mine.