I've visited Lima twice in the past two years, the first time as my final destination and the second time as my entry point to South America. Although I didn't enjoy Lima the first time around, it was a great place to pick up right where I left off.
Let me start out by saying that Lima is not a destination city. Don't get me wrong—it is absolutely beautiful in most areas, I've found the people to be incredibly friendly, and there are some fantastic and unique things to do—but several days is enough, and time spent in Peru is better spent in places like Cusco, Arequipa, Huacachina, Paracas, Iquitos, etc. Lima is a great place to fly into, but I wouldn't make a transcontinental voyage for the city alone.
With that said, I thoroughly enjoyed my second visit to Lima! My first day was sunny and warm, a unique day for this unique climate. Although Lima is located right along the coast, it is one of the driest cities in the world! The cold currents prevent much precipitation along the western coast of South America, which is also responsible for the San Pedro de Atacama Desert and all the dry environments stretching north along the coast. Lima is often cool, cloudy, and dry, but the city makes up for the sometimes gloomy weather with its beautiful art and architecture.
For example, the official color of Lima is yellow, chosen specifically to counter the cloudy skies. There are countless churches and government buildings painted brightly in yellow, which is always a bright pick-me-up if the Lima weather is getting you down.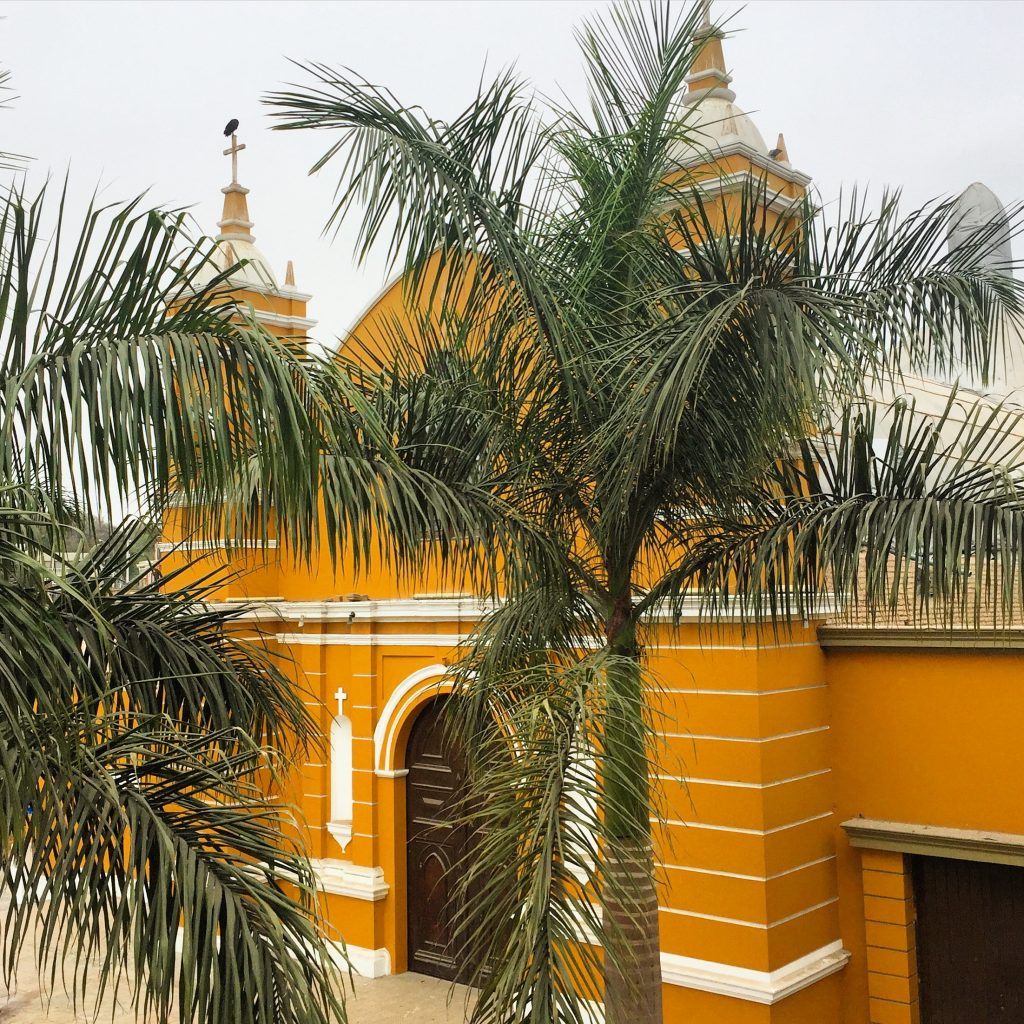 Barranco
When I'm in Lima, I love staying in the city's Barranco District. This neighborhood of Lima is considered to be by far the most colorful and bohemian, and is the home to many artists, notable restaurants, and the city's best beaches.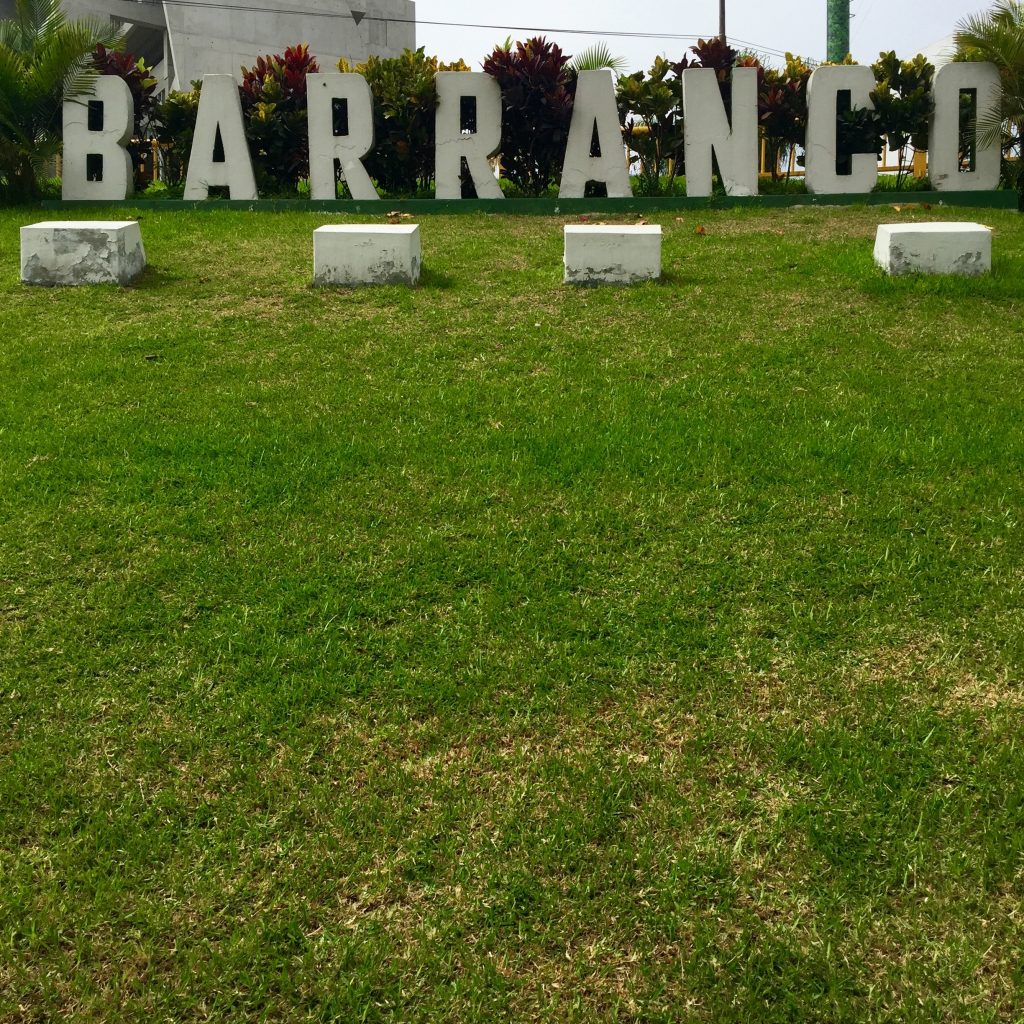 The heart of Barranco hosts a handful of beautiful parks with memorable public art. The Parque Municipal de Barranco is a central plaza in Barranco with an enormous library, a beautiful golden church, Iglesia San Francisco de Asis, and gardens lining the walkway.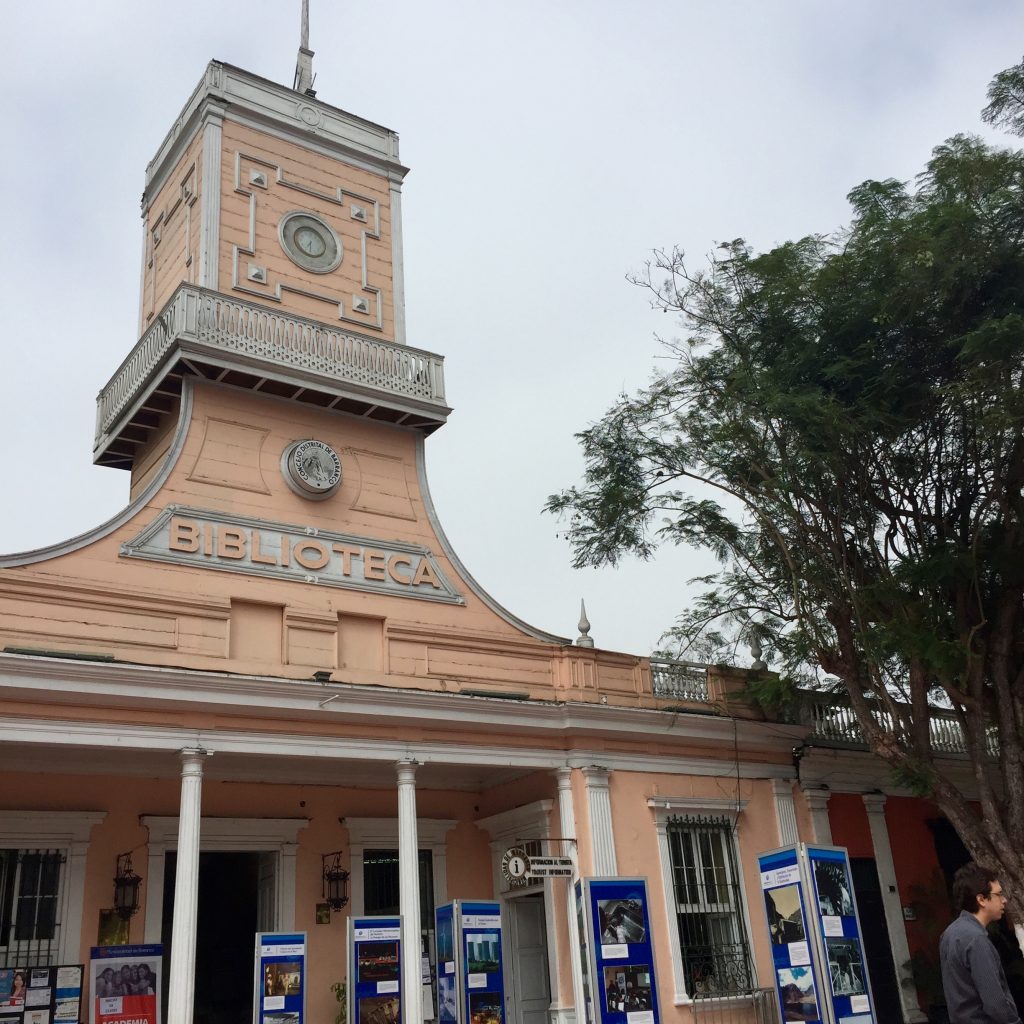 Only a few blocks away, you will find Parque Parra, an amazing urban art oasis. I loved the giant ant sculpture, the street art, and the freshly-painted Iglesia. The first time I stayed in Lima, I didn't even find this park—it was so much fun stumbling across such an eccentric area!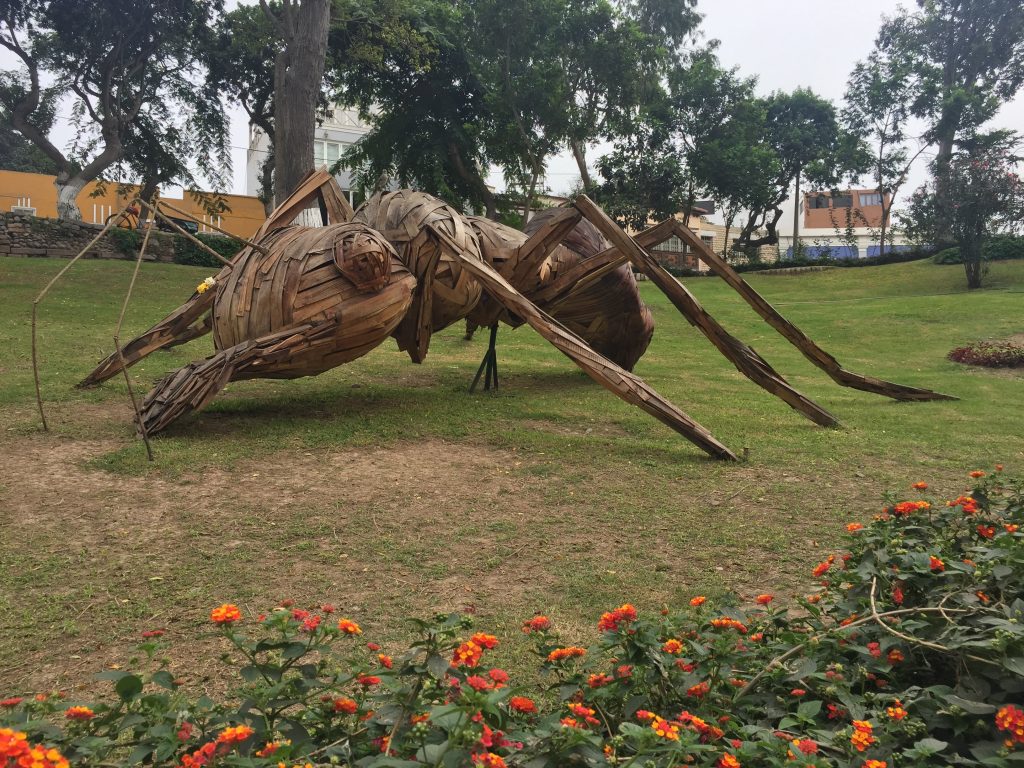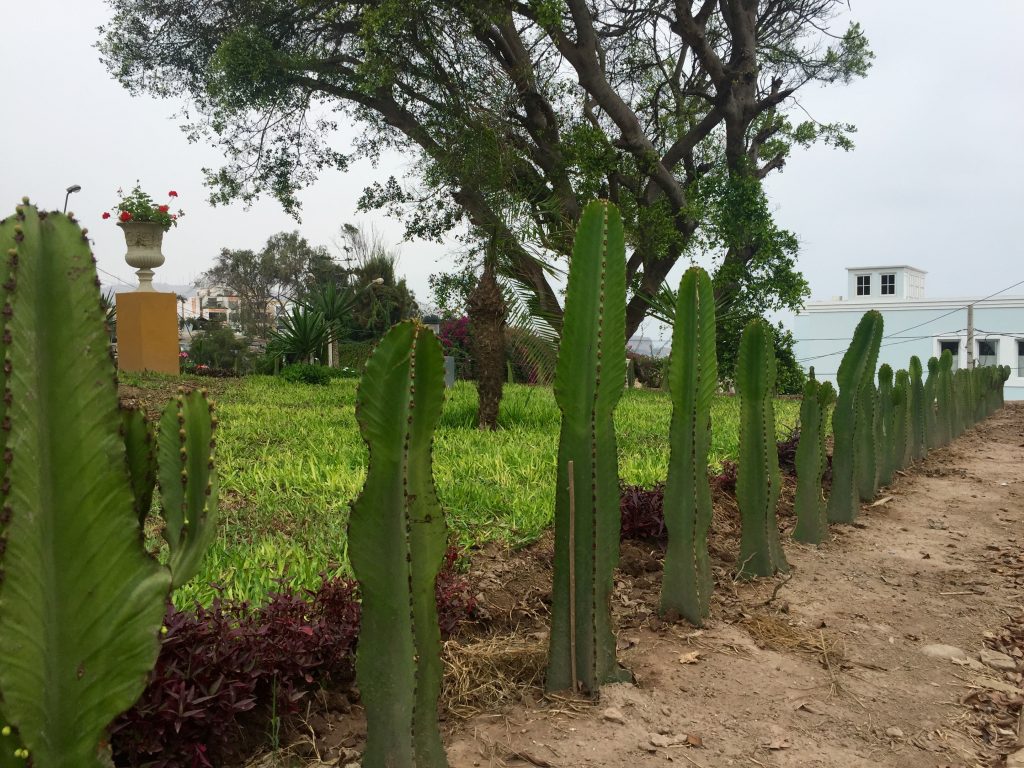 Keep following the park south, and you will cross the Puente de los Suspiros and the Paseo de Chabuca Grande. There is a stretch of delicious restaurants and bars all leading down to a walkway, and once you pass the artists selling their work hecho de mano, you will find yourself wandering down to the beach!

Restaurant Spotlight: I don't claim to be a foodie, but boy did I love the Ceviche from La Canta Rana, a cevicheria not far from either of the main parks and one block west from the main super market.
Ceviche is a dish unlike any other, made of fresh raw seafood cured in citrus juice with chopped onions, often accompanied by beans, corn, or sweet potatoes. It is native to coastal Latin America, so it is definitely a must-try for the daring (and seafood loving) traveler.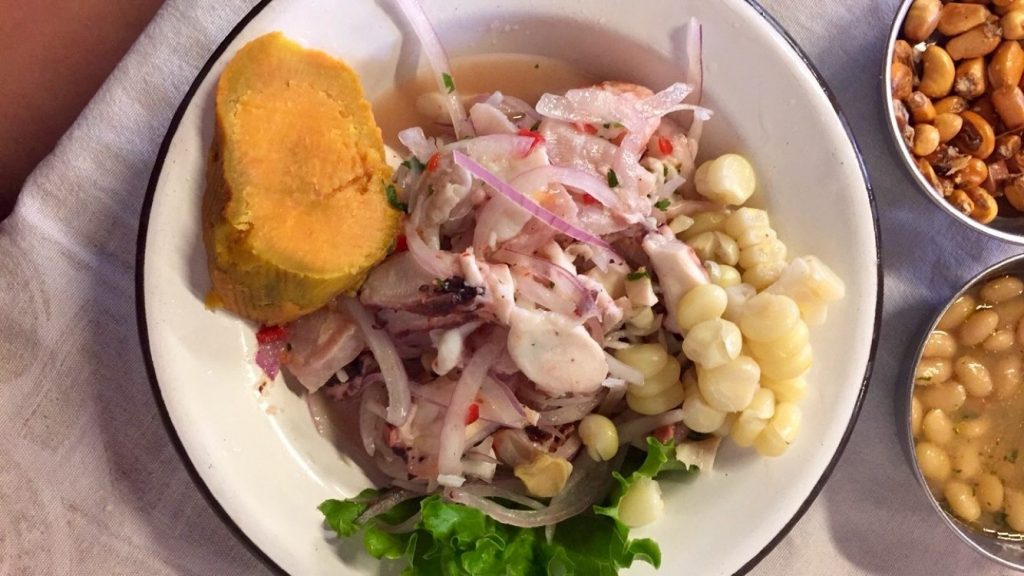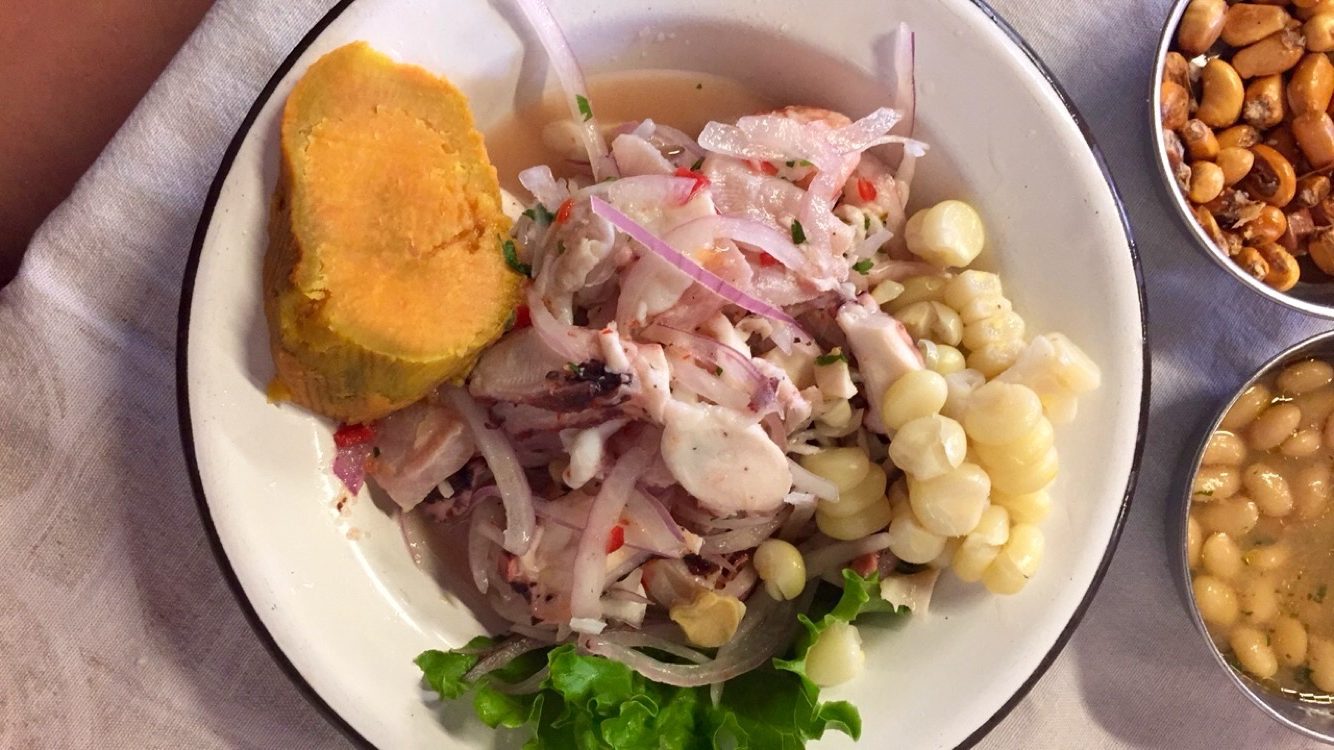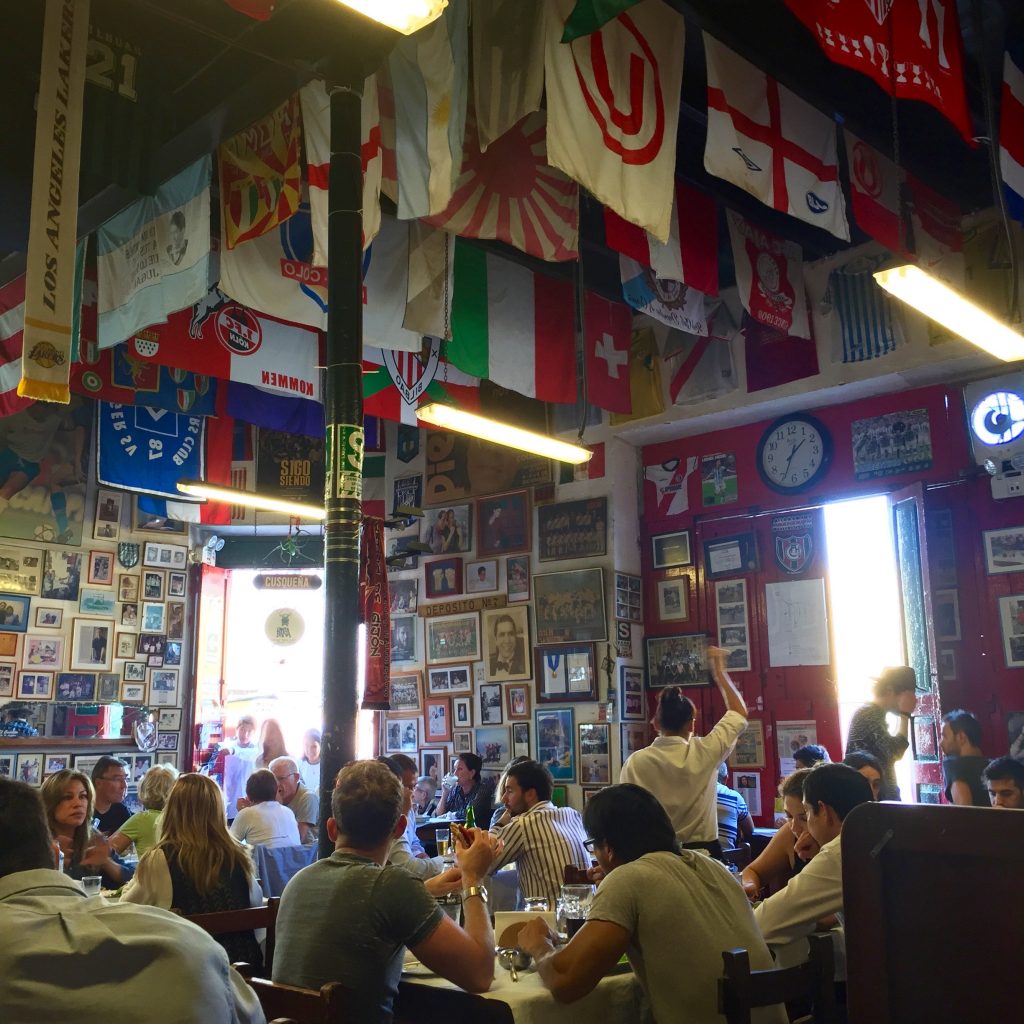 Miraflores
While Barranco is my favorite neighborhood, Miraflores comes in at a close second for its seaside views, great restaurants, and irresistible shopping—and what better way to explore both than by walking the Malecon!
This gorgeous stretch of sidewalk wraps around the Pacific coast of Lima, connecting the Barranco and Miraflores neighborhoods, and providing views for miles. You're going to want to use your panorama setting.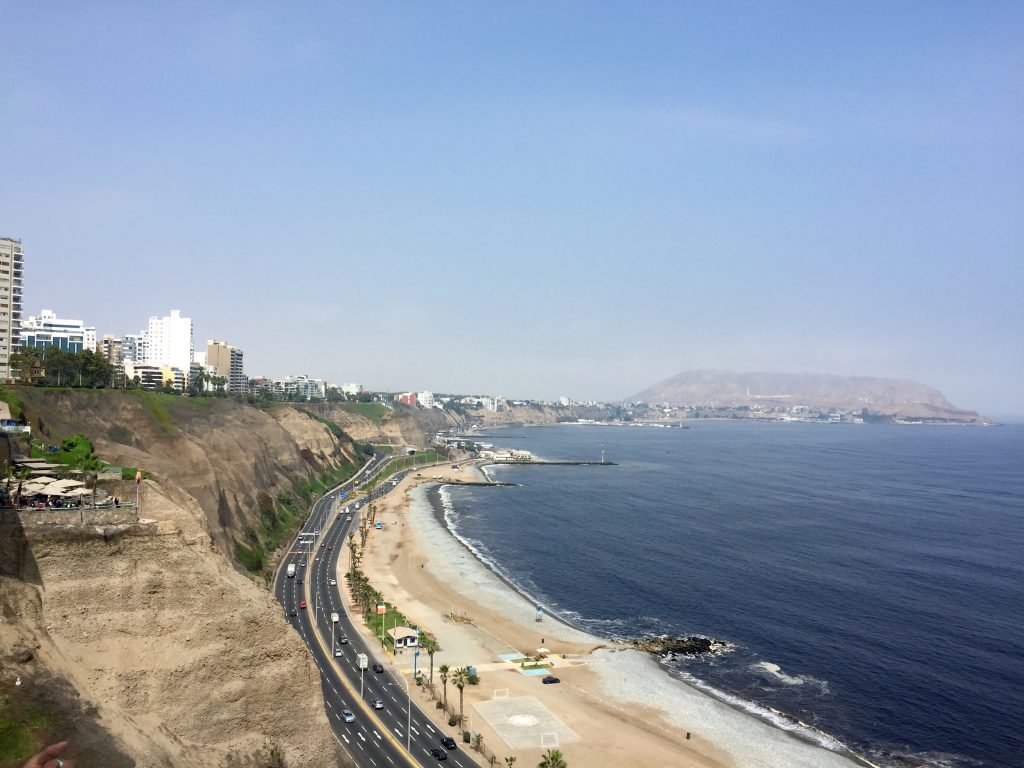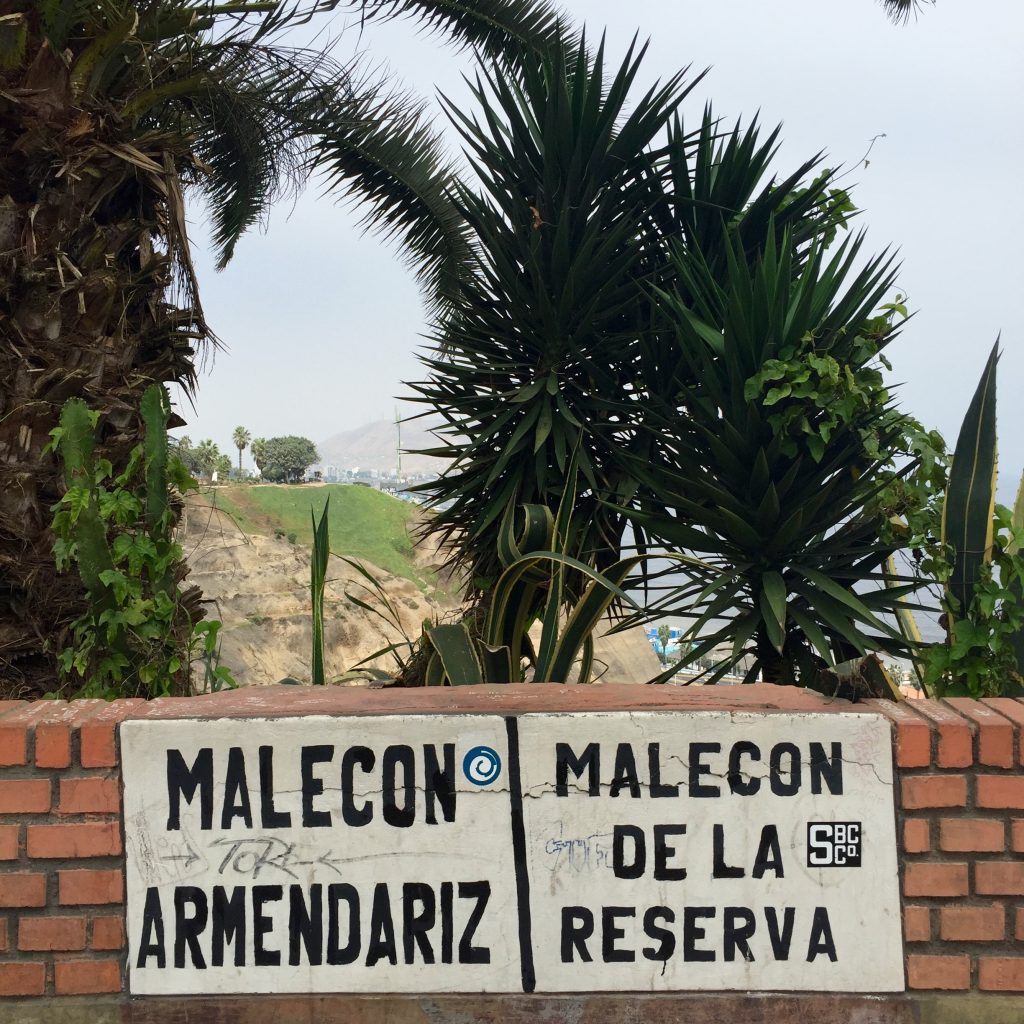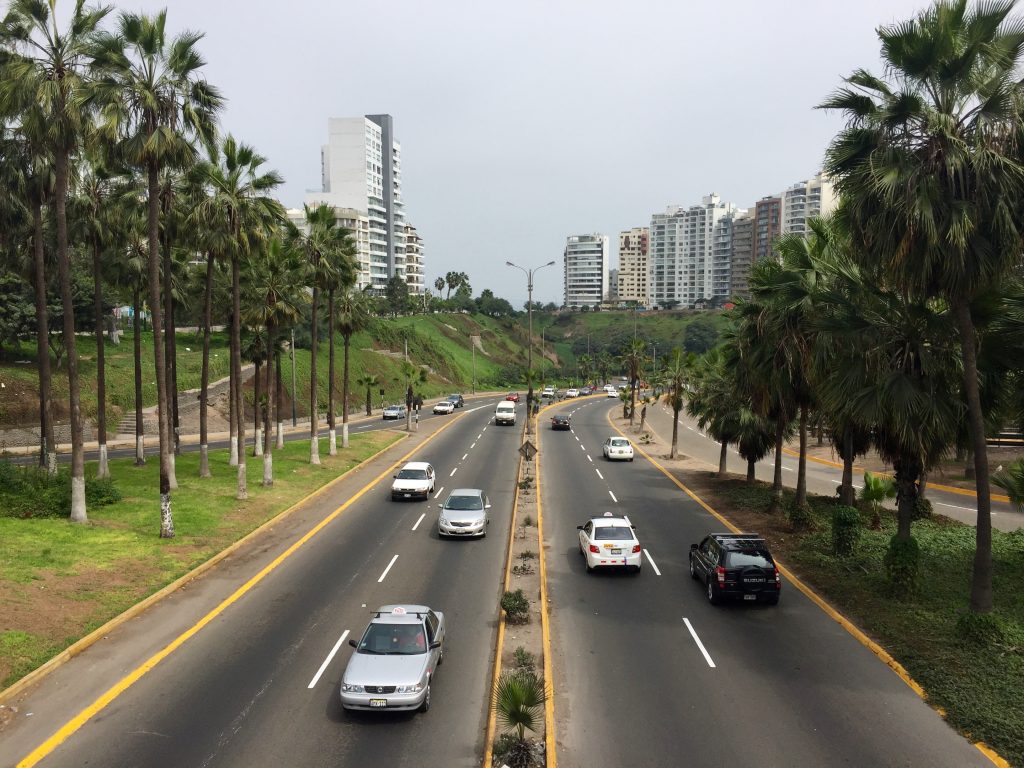 Walking along the Malecon will easily put a few miles on your odometer, and if you can make it the whole way, you'll wind up at Larcomar, a lovely (albeit somewhat expensive) shopping mall overlooking the ocean. While I don't love the prices of some of the Western stores featured in the mall, I love relaxing there and sipping a cup of coffee in the early afternoon.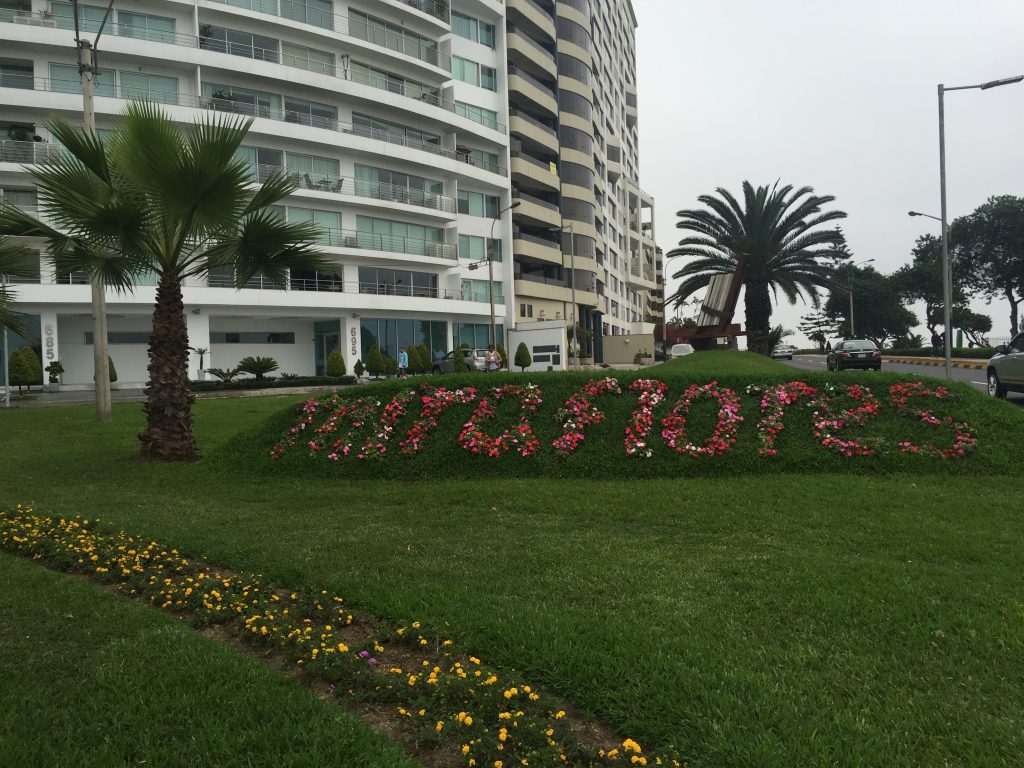 Lima is often called the Garden City, and if you haven't caught on yet, it is named so because of its numerous parks and plazas. Want an incredibly unique park experience? From Larcomar, head inward towards Miraflores for a few blocks until you find Parque Kennedy, also known as Lima's Cat Park. That's right, this little nugget of public land is home to probably hundreds of stray cats, fed and cared for by local feline lovers.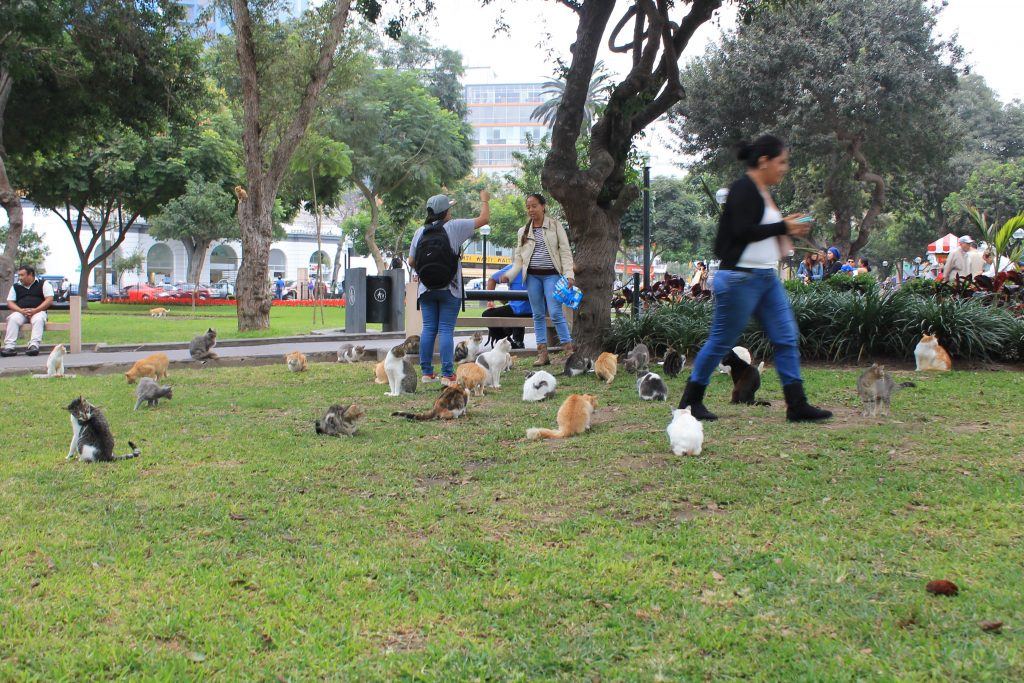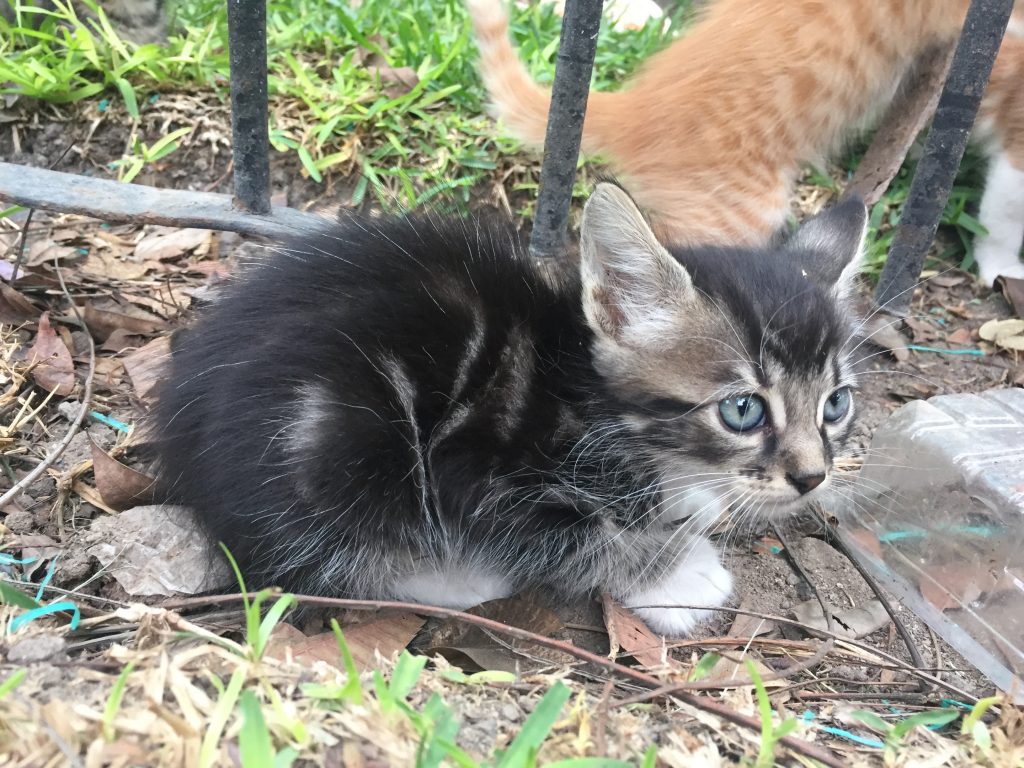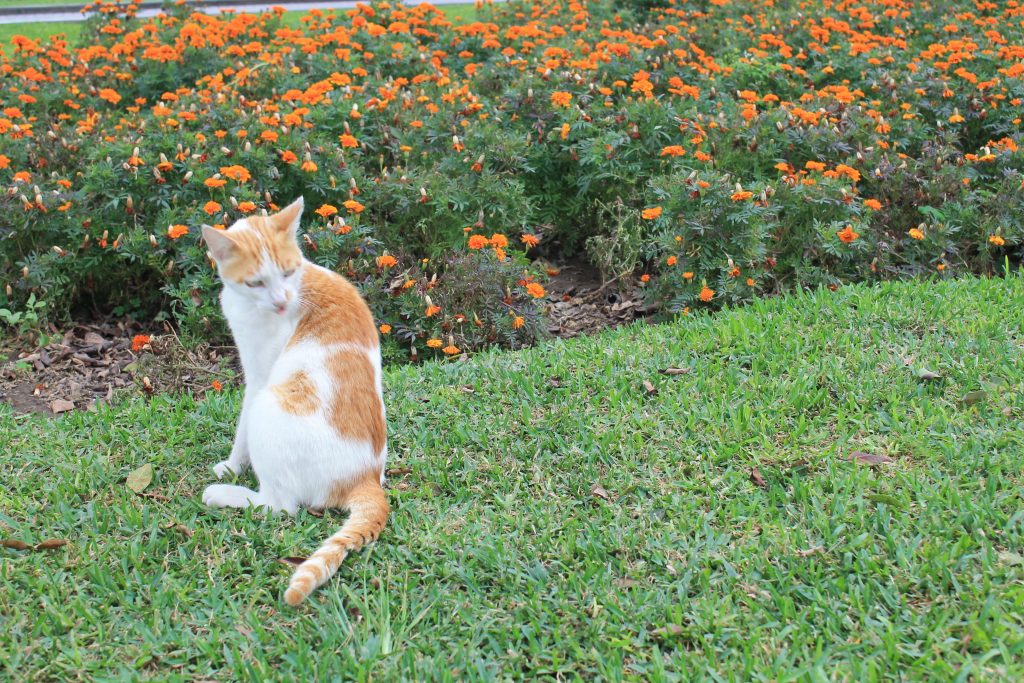 There are literally so. Many. Cats.
The last thing I will recommend for Lima is to explore the Historical District, which is home to some seriously old and beautiful colonial churches, Peru's government buildings, and some notable sights that will help you understand the current and historical political climate of Peru. I took a walking tour with Free Walking Tour Peru, which is a free service with an expected tip at the end. It was a great tour for the value, nothing more and nothing less.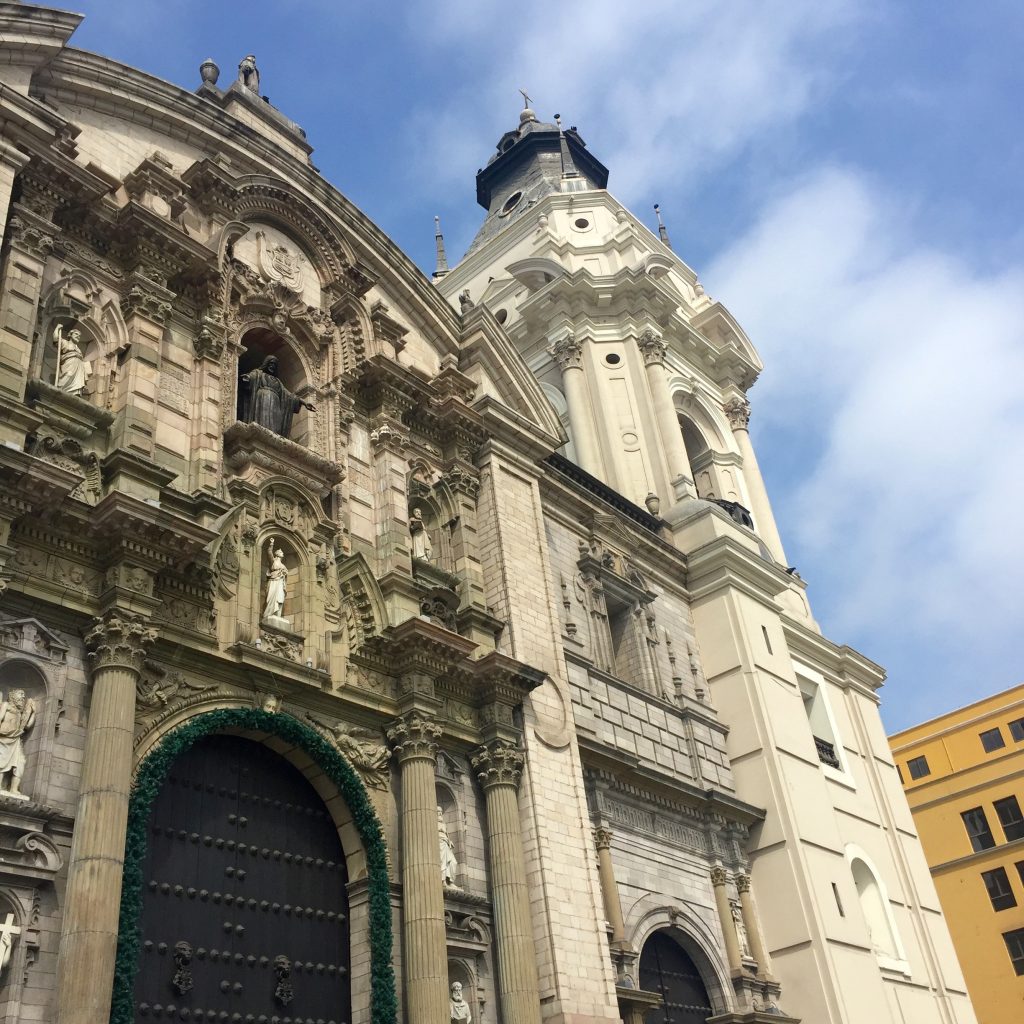 What I Wish I Would Have Done
I would have loved to do a bike tour along the coast, or visit the Parque de Amor for the public art and the Parque de la Reserva for the beautiful fountains lit up at night, but it wasn't my first time in Lima and I'm sure it won't be my last. Peru is a country I know I will always find myself coming back to, and after my second stay in Lima, I'm going to make sure I'm able come back and revisit a few of my favorite public spaces.
Where I stayed: The Point Hostel Lima, located in the heart of Barranco just a few blocks from some of my favorite parks. I stayed here during both of my visits to Lima, and I would absolutely stay there again! Lovely staff and great spot for backpackers.