This post will be a quickie, much like my recent trip to the mountain region of Anhui province to visit the Huangshan range.
Located about 4 hours by train from Shanghai, the town of Tunxi is the gateway to Huangshan. Literally translating to yellow mountain, this range and the beautiful scenic area that accompany it are one of the top tourist attractions in China. It is even on the UNESCO World Heritage List, and receives almost 3 million visitors per year.
My friend Megan and I took the train out to the area on a Monday morning, and we made the most of the short time we would have in Huangshan before heading back to Shanghai on Wednesday. We were using our vacation time from Qing Ming, or Chinese Tomb-Sweeping Day, in which people honor their ancestors and pay their respects.
To start off, Tunxi was wonderful. We had both been stuck in big cities for the entirety of the winter, so we were walking down the streets flapping our arms in amazement at the lightness of the air. So fresh.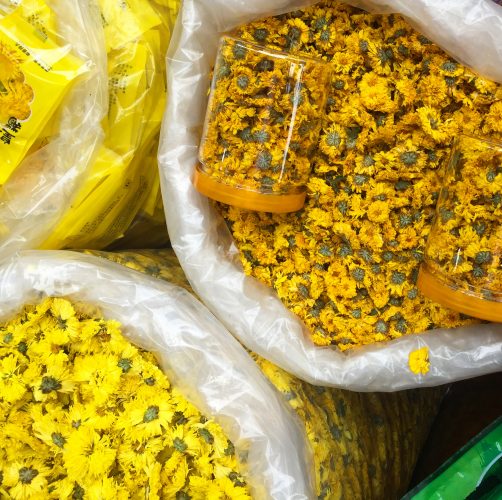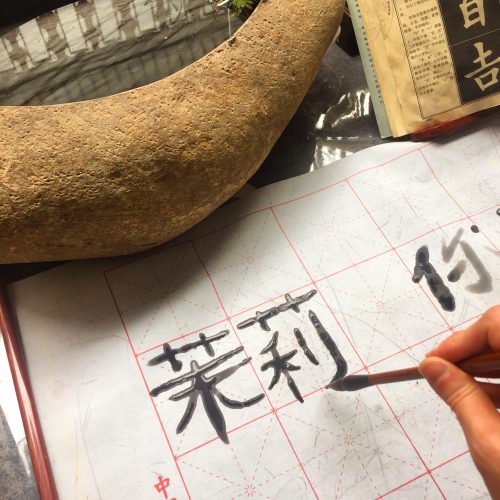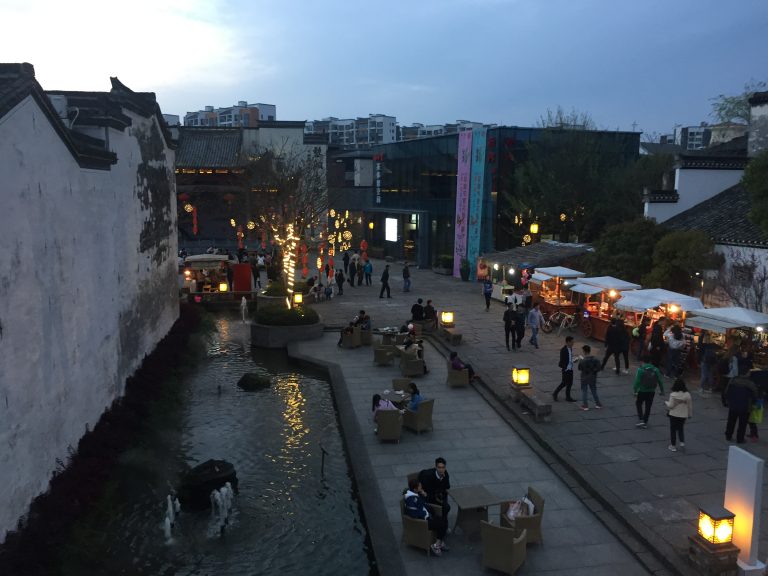 We wandered through stall after stall of vendors selling teas, treats, and trinkets, as well as traditional art, calligraphy brushes, and the classic tourism memorabilia. I tried dandelion tea and brought some home for Karl, and Megan taught me the wonders of the water brush to practice my Chinese calligraphy.
The characters in the photo above are for Moli, the Chinese word for jasmine tea. It also kind of sounds like "Molly" 😉
We found some cool side areas in Tunxi as well, and prepped ourselves (ha) for the hike ahead of us by checking out some off-the-beaten path trails in town. The lookout point was lovely, and the pre-hike smoothies that we pre-rewarded ourselves with later was even better.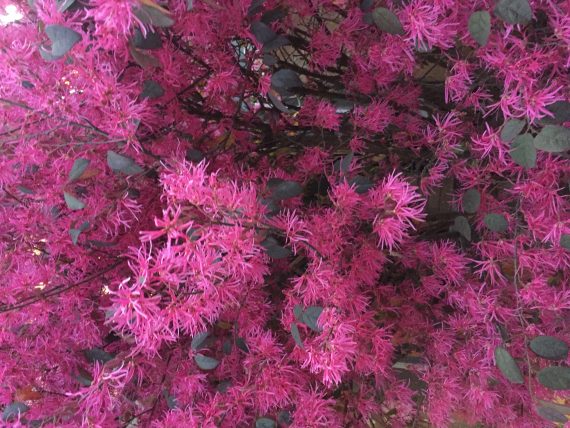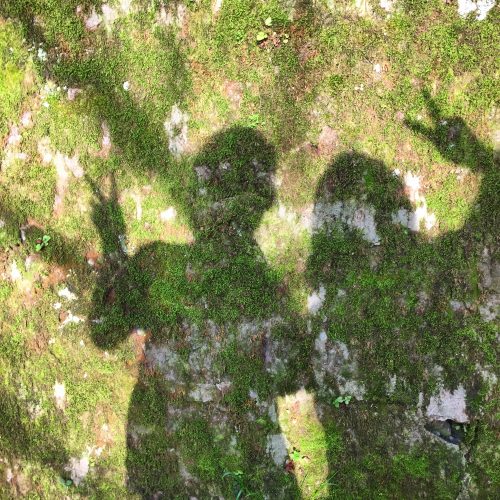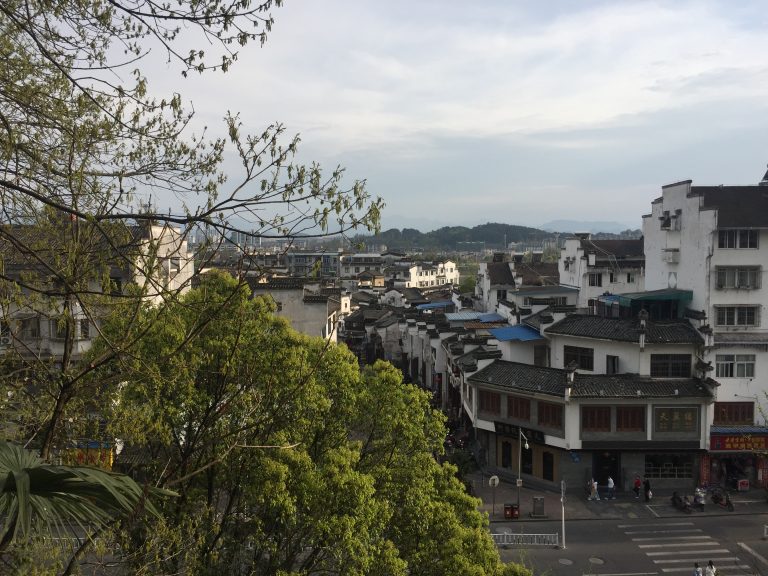 On the day of our Huangshan hike, we woke up bright and early to be on the bus by sunrise to catch a bus to the mountain.
The thing about traveling in China is that no matter how early you get to where you're going, you still aren't really there until you've braved some crowds, hopped on some unexpected busses and/or cable cars, you've been confused about what line to stand in and possibly been overcharged after standing in those lines, and you are wondering exactly why you just spent the last few hours of your life doing what you did.
But the best way to handle it is with a smile and low expectations. That will really get you anywhere in China, and I mean that in the best way possible.
No matter, Huangshan was awesome and was totally worth the hassle.
I mean, look at that view.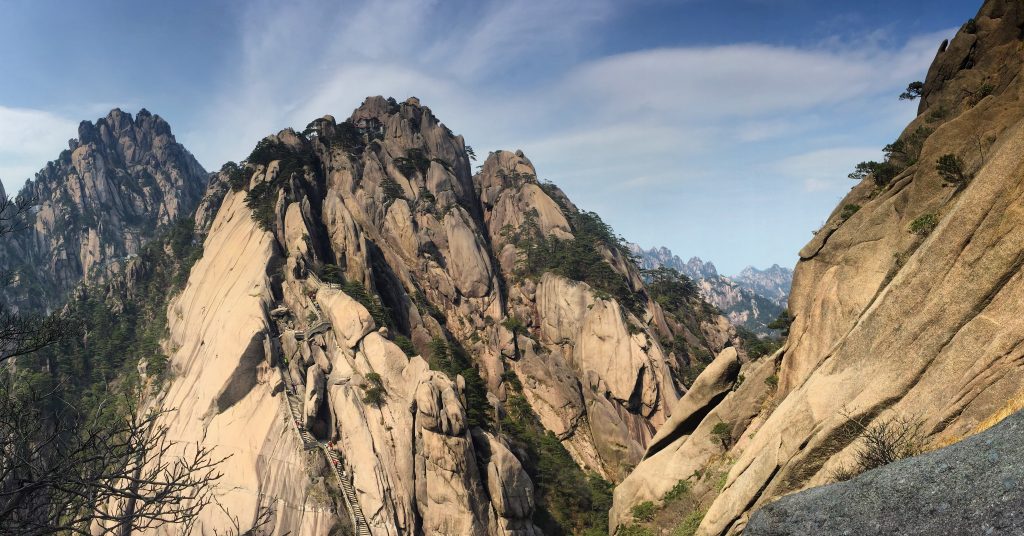 And that awesome travel-photo-from-behind that you know I love by looking at my Instagram.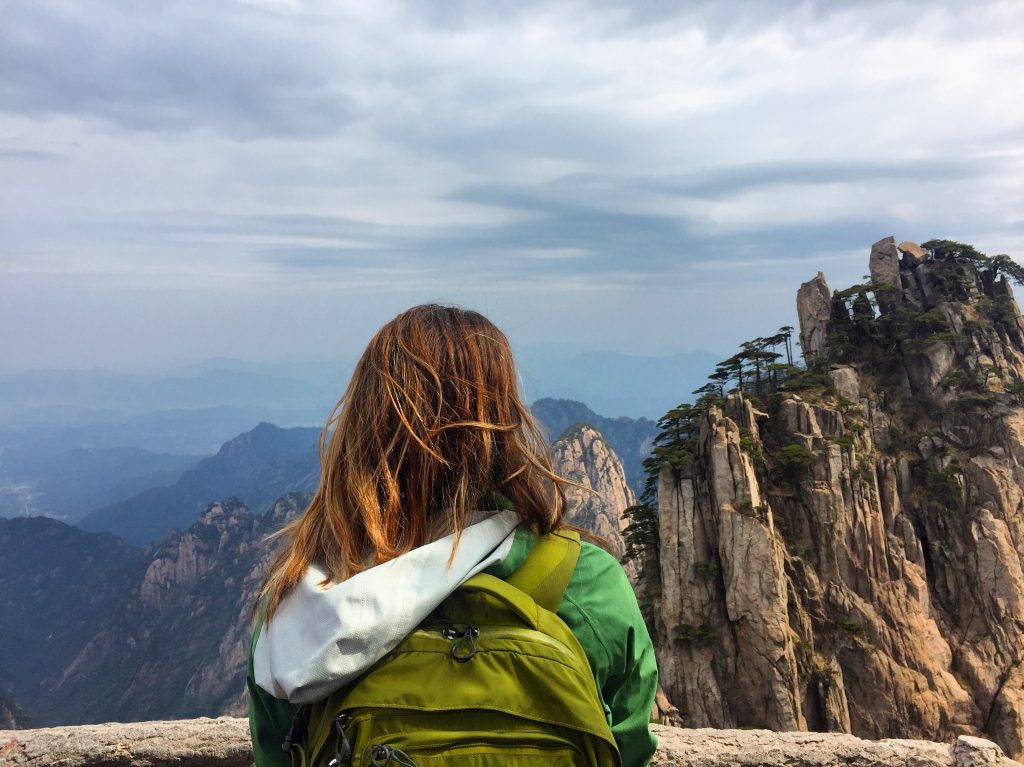 So deep, so wistful.
The hike was extremely hard but extremely rewarding. Even though there were times that our quads felt like they were on fire, we kept ourselves going. If all the Chinese grandmas beating us up the crazy inclines could do it, we had no excuse.
And we saw monkeys! We saw real live Chinese monkeys in the wild. They were so angry about the tourists interrupting their daily vibe that they almost attacked a woman. We noped out of there and the slogan for our trip became "I don't fuck with monkeys."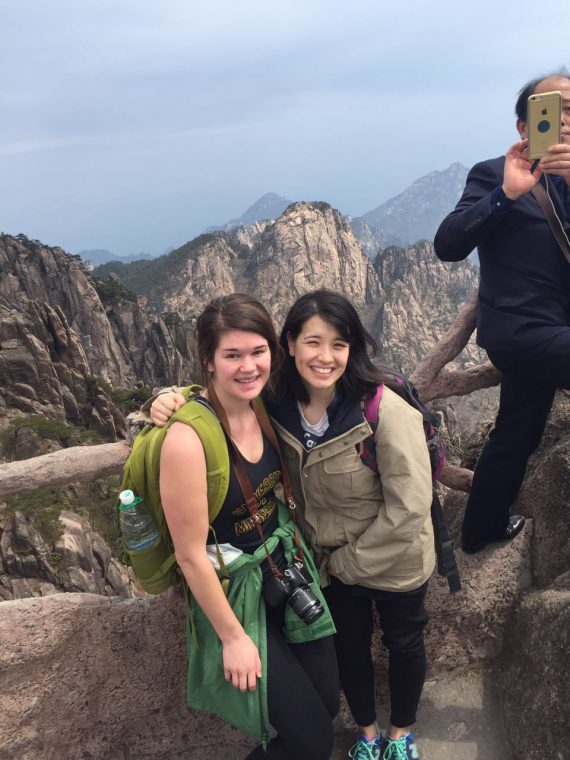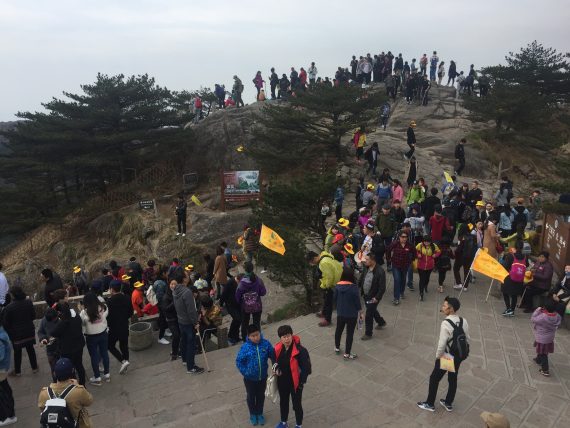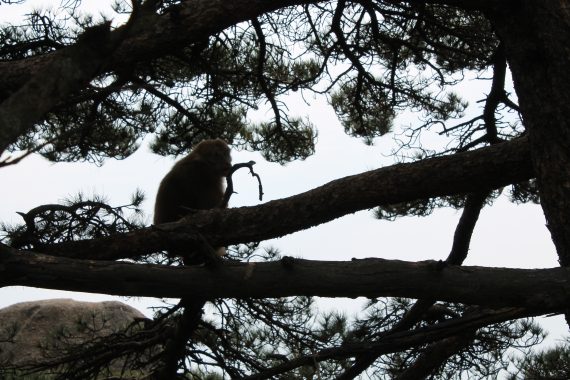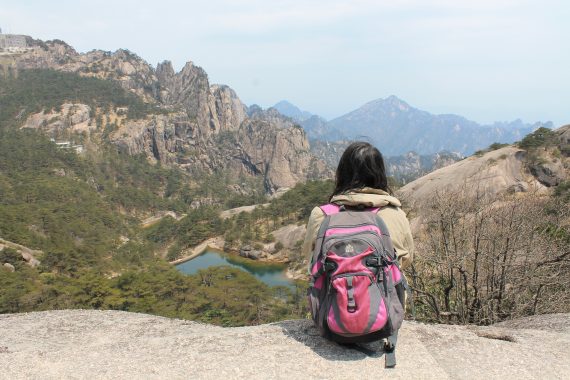 We followed the Huangshan trail wherever it led us, which was eventually past the cable car back to town and down the mountain. We got several thousand extra downhill steps in and maybe permanent shin damage, but it was totally worth not being able to walk for the next three days. We conquered Huangshan along with thousands of our closest friends, and rewarded ourselves with some tasty Korean food for dinner.
All in all, Huangshan is a fantastic 2-3 day trip option from Shanghai, and there is so much more to do than just exploring the town and hiking the mountain. There are many other historical and natural sights to check out in and around the Huangshan that would make a longer trip worth it, and I would definitely recommend it if you need a break from any of the big cities in China. It was an amazing time finding fresh air in Huangshan.