In honor of Valentines Day, I have this thing that I want to address that I'm sure many people have wondered about or thought was super bizarre or taboo, but are too polite to say anything.
My boyfriend Karl and I studied abroad together last spring semester in Buenos Aires, Argentina.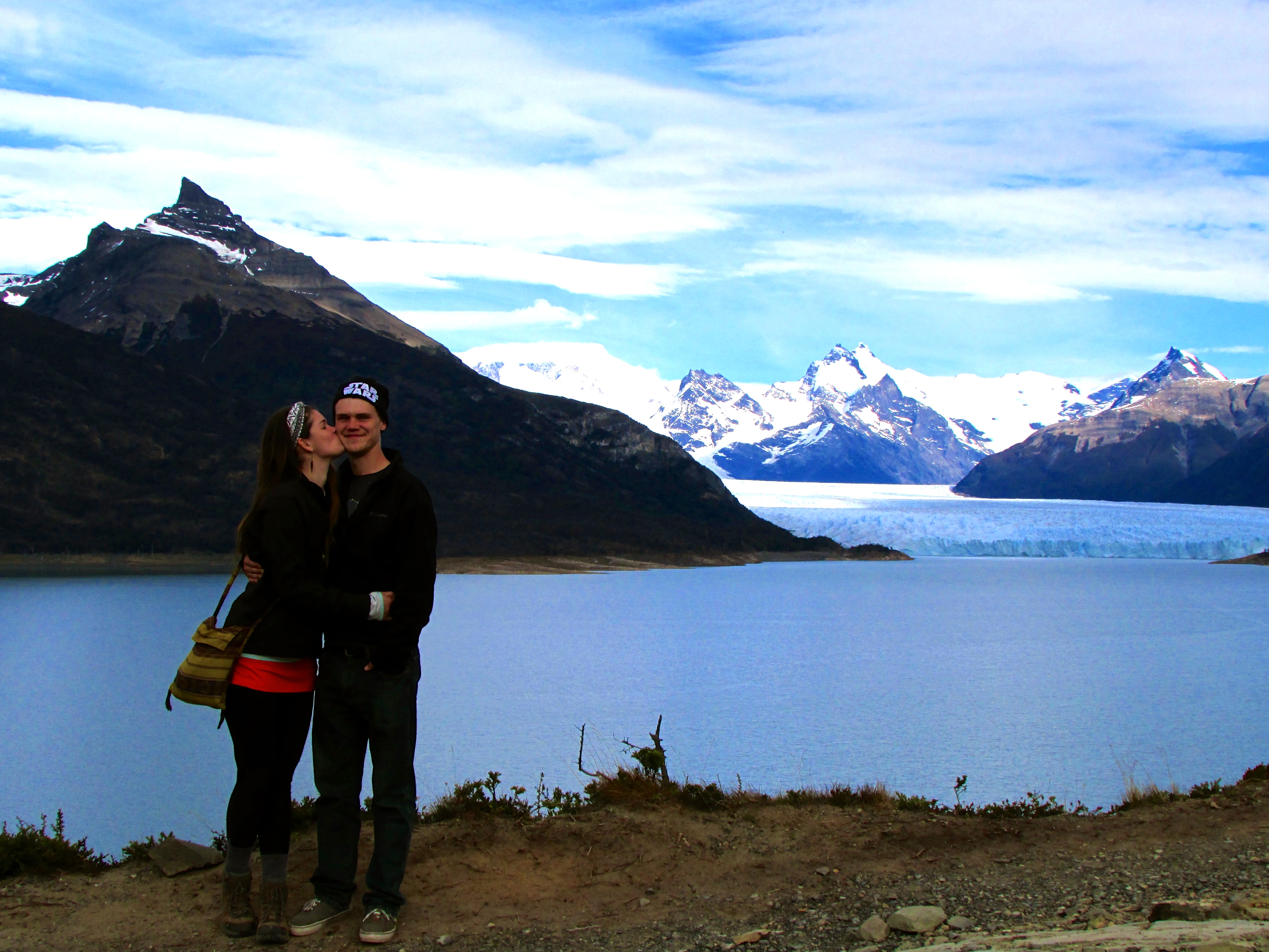 When the idea was first in the works, even I thought it was crazy, and I had no idea how it would play out both in practice and in the opinions of the people around me. I'm sure there were those that thought we were ridiculous, judging from the surprised looks I got when I told people what our plans were, but we just went with it and it turned out to be the best decision we could have made.
I had never heard of another couple our age studying abroad together. To me, study abroad had always seemed like such an independent experience—something you do to put yourself outside your comfort zone and experience another culture—and I wasn't sure how a relationship would fit into that.
Luckily, I got first hand experience when I went to Ecuador for 2 months in the summer of 2014 and realized that a long-distance relationship isn't actually that easy, and I felt even less independent being on my own.
Some mushy background on the relationship of Karl and Molly:
Karl and I had just started dating just before I departed for Ecuador and he went up to Williston, North Dakota, to work long hours of manual labor in the oil fields for the summer. We both knew that these things were happening, but our relationship had been a long-time-coming type thing. We had been housemates for a year and I had just moved out to make room for a new generation of 920 18th Avenue dwellers, so without the cohabitation status that would have made our relationship weird, we finally gave in to our obvious feelings for each other (cue audience "awwww") but kept the relationship on the DL for a few months.
I had a fantastic time in Ecuador. I explored a lot of the country in my short time there, and made a few life-long friends. However, I will admit that a lot of my free time was spent Skyping with, talking to, and missing Karl. I didn't let this affect my weekend excursions, but there were many days that I would pass up ice cream dates with my new friends so that I could catch up with Karl on how his new job was going or tell him some new and exciting thing about Quito.
Even though I didn't let my relationship affect my experience very much, I knew that we wouldn't have been able to happily stay apart for more than two months living completely different lives, and that it would start to be draining and keep me from being fully present somewhere.
I finally got home on a Tuesday, and moved into a new apartment on that Saturday. Within an hour of getting settled back into Minneapolis, I made the spontaneous decision to jump in my car and drive 10 hours up to Williston to see Karl. I didn't get there until about 1 a.m. on Sunday morning and I was only there until about 7 a.m. on Monday, but it was the best last-minute decision I'd ever made, and it felt so good to see him after so long.
When fall rolled around, we both knew that we wanted to study abroad for a semester, but we had already done the long-distance thing and knew that neither of us would be happy. So, we considered our options.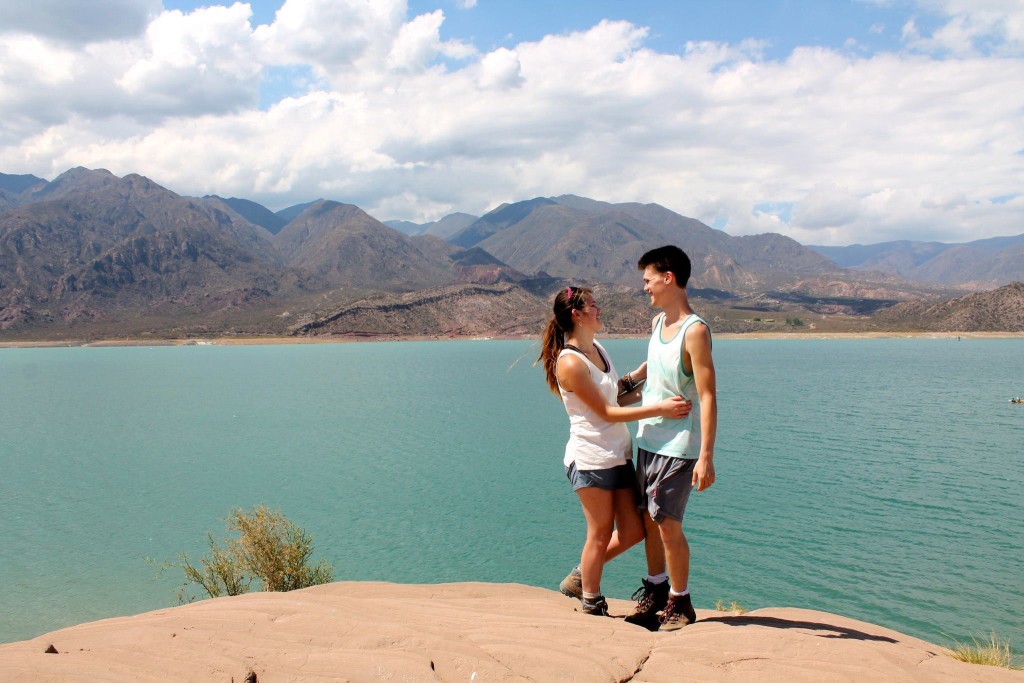 We both already had similar thoughts on study abroad.
Neither of us were set on a destination. I was leaning towards Istanbul, but it didn't make sense for my major and it was still only one of many places I would love to visit. I also had an insane longing to return to South America. Karl wanted to go to Sweden, but our university didn't have a program there and it would make credit transfers difficult, plus it was super expensive. Neither of us felt too strongly about any particular destination, so it didn't make sense to choose different places just because it would be weird to go together.
We had language requirements to satisfy. Karl needed to take care of his last few credits of a foreign language to graduate, and he had already tested into a high level of Spanish so it made sense to go to a Spanish speaking country. I'm a Spanish minor and Global Studies – Latin America major, so even if I wanted to go somewhere else, it didn't really make sense to.
We both wanted to be sure our credits would count, so it made the most sense to go to a destination that our University sponsored. This narrowed down the options to Ecuador, Venezuela, Spain, and Argentina. We ruled out Spain because of European prices. I had also already been to Ecuador and Karl didn't have much interest in going, and for some reason Venezuela just didn't spark anything.
We each unanimously decided on Buenos Aires, Argentina, not during any formal discussion we had about the issue, but because we each concluded it to be the best option for each of us as individuals. And it turned out to be the best decision we could have made, because I can't imagine having the same incredible experience had Karl been on the other side of the world.

It ended up being the best possible decision. 
We go to know each other in a totally new setting. It was tremendously fun exploring the city together and trying new foods, and I loved watching Karl's Spanish skills improve drastically over the course of the semester. We learned more about how each of us deals with stress and change, and found out how our relationship works best.
We made friends that were "our" friends, not "mine" or "your" friends. Having transferred to our University halfway through my freshman year, to say that making friends in college was a struggle for me would be more than an understatement, and now in my final semester this is still something I struggle with. Many of the people that I would hang out with were more "Karl's friends" than my friends no matter how hard I thought I tried, and even though I think they are all fantastic people, I will just never have the same bond with them that he does.
Being in a new country together with new people allowed us to make new friends who are "our" friends, who know us equally as a couple and as individuals, and who have no bias or preference or allegiance. I know that some of the people we met will definitely be life-long friends, and the best part is that since our program was through our university, I still see many of them around campus and get together with them for reunions as much as I can.
We always had someone to fall back on when the stress of being abroad got rough. It was so great having the person who knew me better than anyone when I was stressed out, and I really don't know what I would have done had I not had Karl's support when I was rushed to the hospital with a kidney stone. I was so glad to have him to fall back on, and I hope that I was the same support system for him.
We will always have that experience to bond us. How many couples can say that they studied abroad together, saw bad Spanish movies together, drank too much wine together, visited three national parks together, spontaneously explored a new city together, skipped a flight together, and backpacked through Bolivia and Peru together? It made us closer than we ever thought we could be, from him sticking by my side all night to the hospital, to me helping him clean up the bus seat with the T-shirt I bought him for Christmas after food poisoning had gotten then best of him in Bolivia (sorry Karl, and sorry readers for that image).
We were both two individuals having unique experiences, but doing them together made it even more memorable, because having someone to reminisce with keeps the trip alive.
It didn't come without challenges.
There were many times when we just wanted to ship the other one off to a new destination and get some space, or just punch each other in the face. We were able to overcome that, though, and found ways to work out the struggles that any couple faces when they are with each other for a constant 5 months.
We did our own thing in Buenos Aires. We would hang out a lot, but we didn't have many classes together and we would often hang out with different people outside of school. Over time we kind of developed a smaller circle of friends within our already-small group of 26, but Karl found his close friends within that and I found mine.
We lived with separate host families. This was huge, because it became a mandatory reason to separate each day. We would always have to go home in the evening for dinner, which is a long affair in Argentina, and we never had the temptation to sleep over at each other's place because it just wasn't an option. However, our program coordinator figured out that we were together before she arranged the homestay placements, so she made sure that we were only a few blocks apart—and my host mother and Karl's host father were siblings! We had two family dinners during the semester, which was fun because even though our families lived close, they didn't make plans to see each other often, and it was us that brought them together.
We learned to travel together and deal with each other's reactions to stress. Karl quickly learned that all I need to feel better is to be left alone for a while, or to just give me a hug if I'm going off on him in an angry rant. Problem solved. I also learned that the same thing is often true about Karl, and also that sometimes I need to take charge and make important decisions about our trip or plans in order to keep us both happy, especially if he's hungry and can't decide where to eat.
It is also about sacrifice and going with the flow. I don't think I wanted to spend half of an afternoon in Cusco, Peru scavenging through markets to find one of those plastic golden waving cats that supposedly bring good luck, but Karl needed to find one to bring back for his friend Mike, despite the fact that they are not even from Peru (and I found one in a thrift shop a few weeks after we got back to the states). But, we had a blast looking for them and eventually found somewhere to buy one.
We respected each others boundaries and alone time, and learned to recognize when the other was under stress and learned how to help with that. It wasn't easy sometimes, but it was natural to be together and never felt forced. Studying abroad and traveling together was a terrifying idea at first, but it quickly became clear that it was the best decision possible.
I know this was a long post, so thank you for bearing with me. I just want to emphasize how not weird it is to study abroad with your significant other—and we weren't the only couple in our program! As long as both individuals do what they need to do to ensure the happiness of both parties, it is a great time and brings two people even closer.
I'm so glad that I got to experience so much of South America with Karl, and I wouldn't change it for anything.
Happy Valentines Day, Karl <3