My first three days in South Korea were full of puns. Puns on par with "Wow this is Seoul cool," and "This city is Seoul incredibly beautiful." Annoying? Yes. Worth it? Also yes.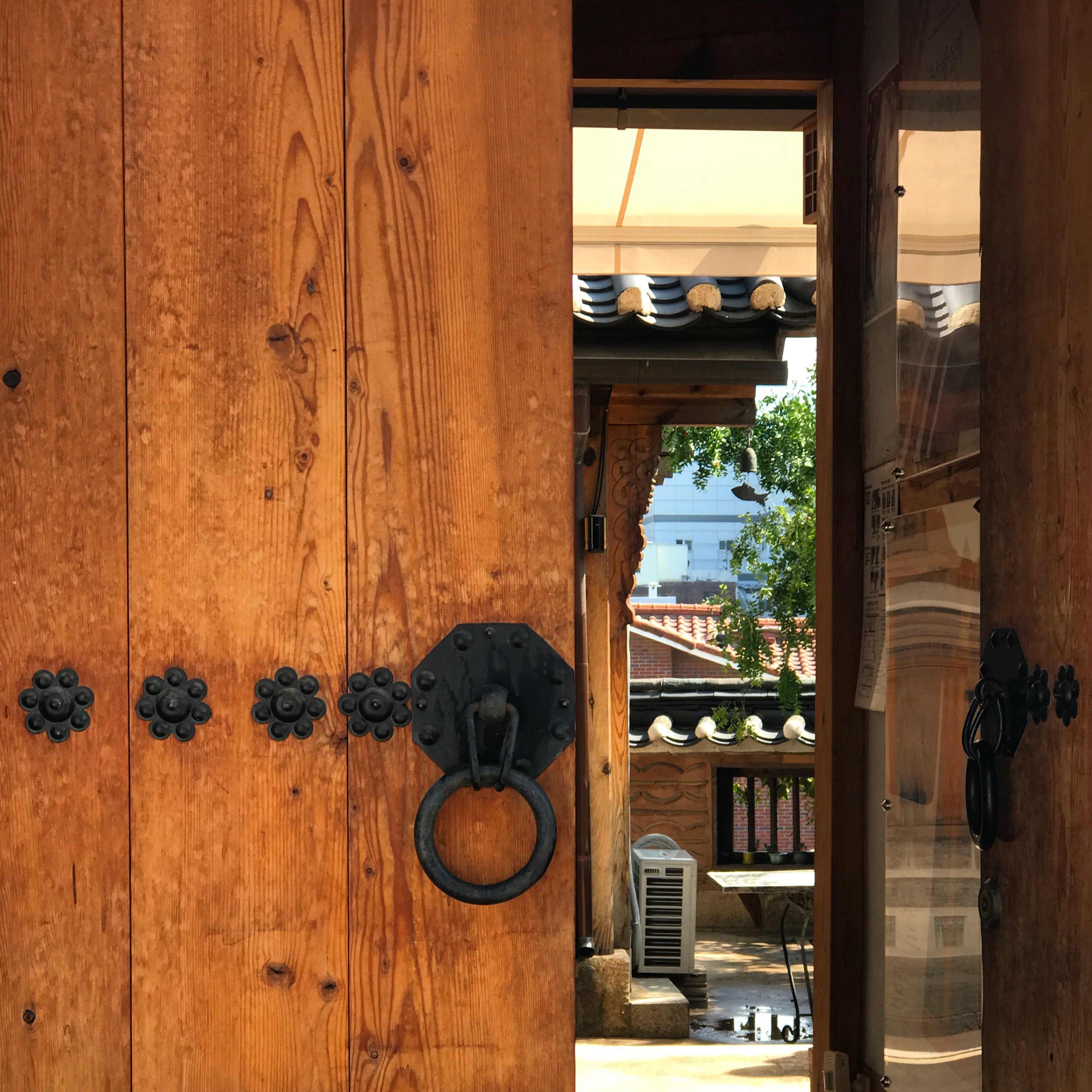 In short, Seoul was incredible and had me feeling some kind of way, like in an alternate universe I had a colorful and kimchi-filled double life teaching English in Korea instead of Shanghai. While alternate-dimensionally speaking I know that I will never experience that, I definitely made the most of my short time in Seoul and hope that one day I can go back for more.
We started off on a morning flight to the South Korean capital and took the subway in to our neighborhood, Insadong, to stay at Seoul 53 Art Hotel that I booked on Airbnb with my credit. Even without the discount, this hotel was a great value per night and is situated in an ideal location to explore the rest of Seoul.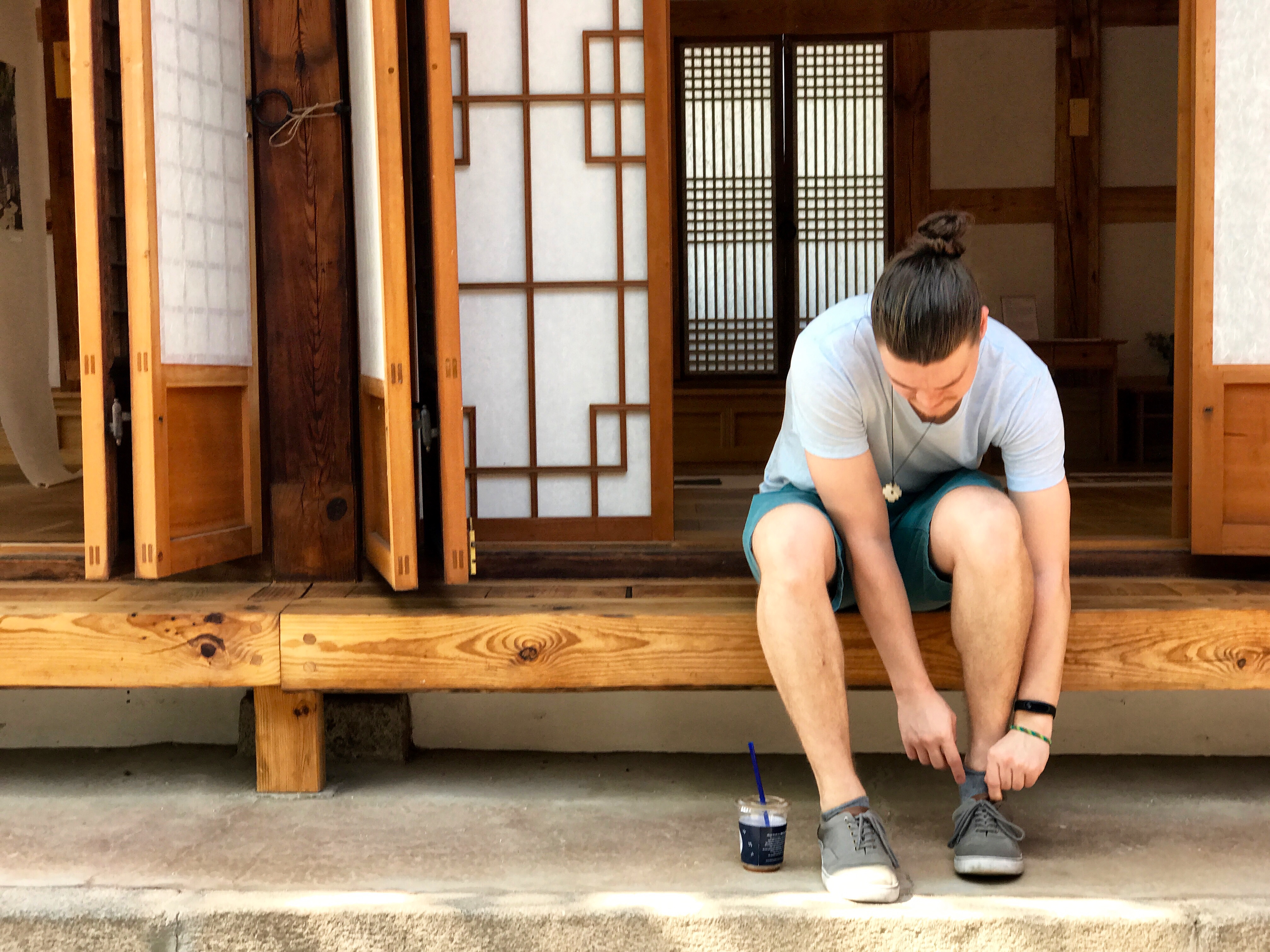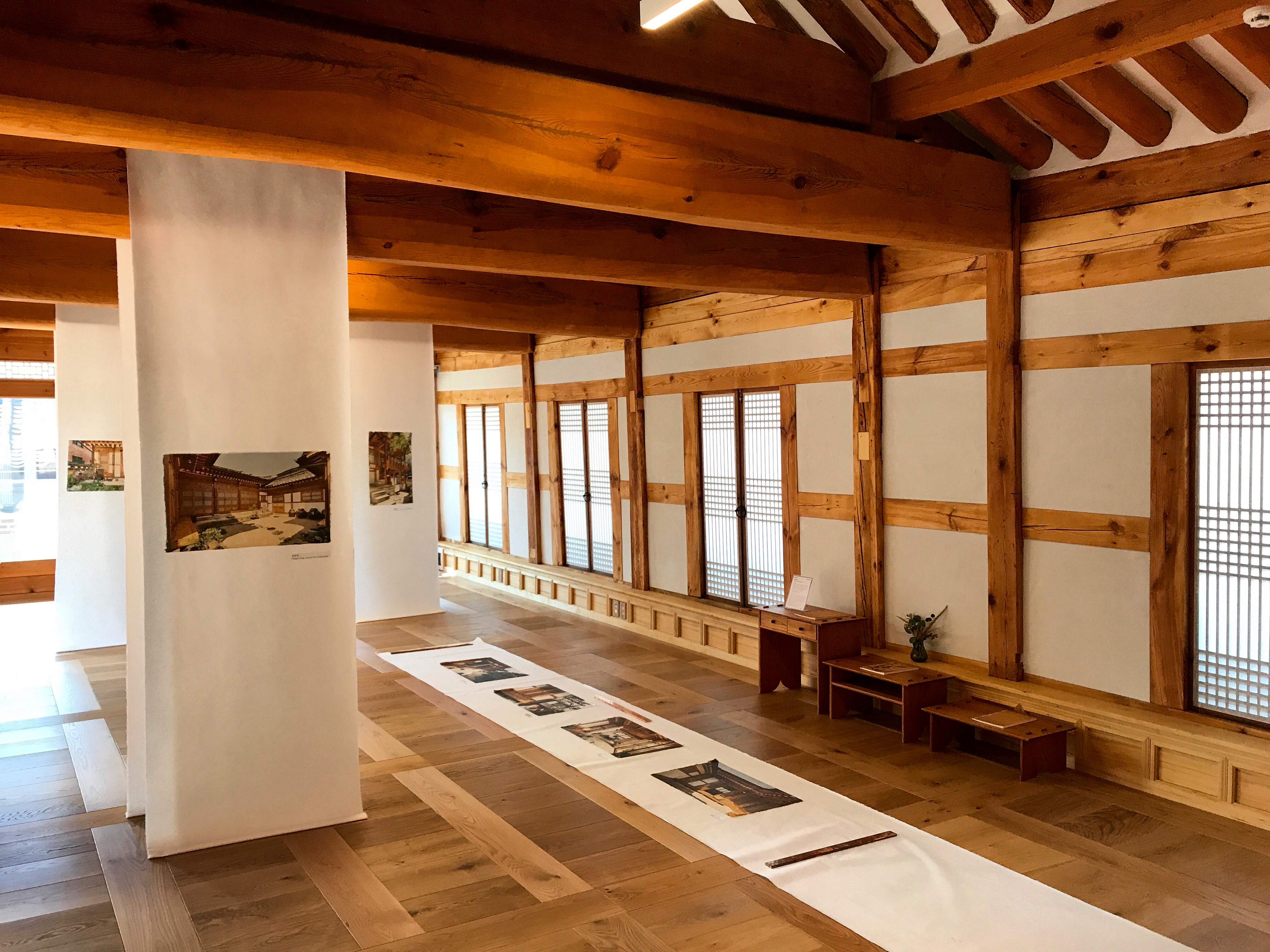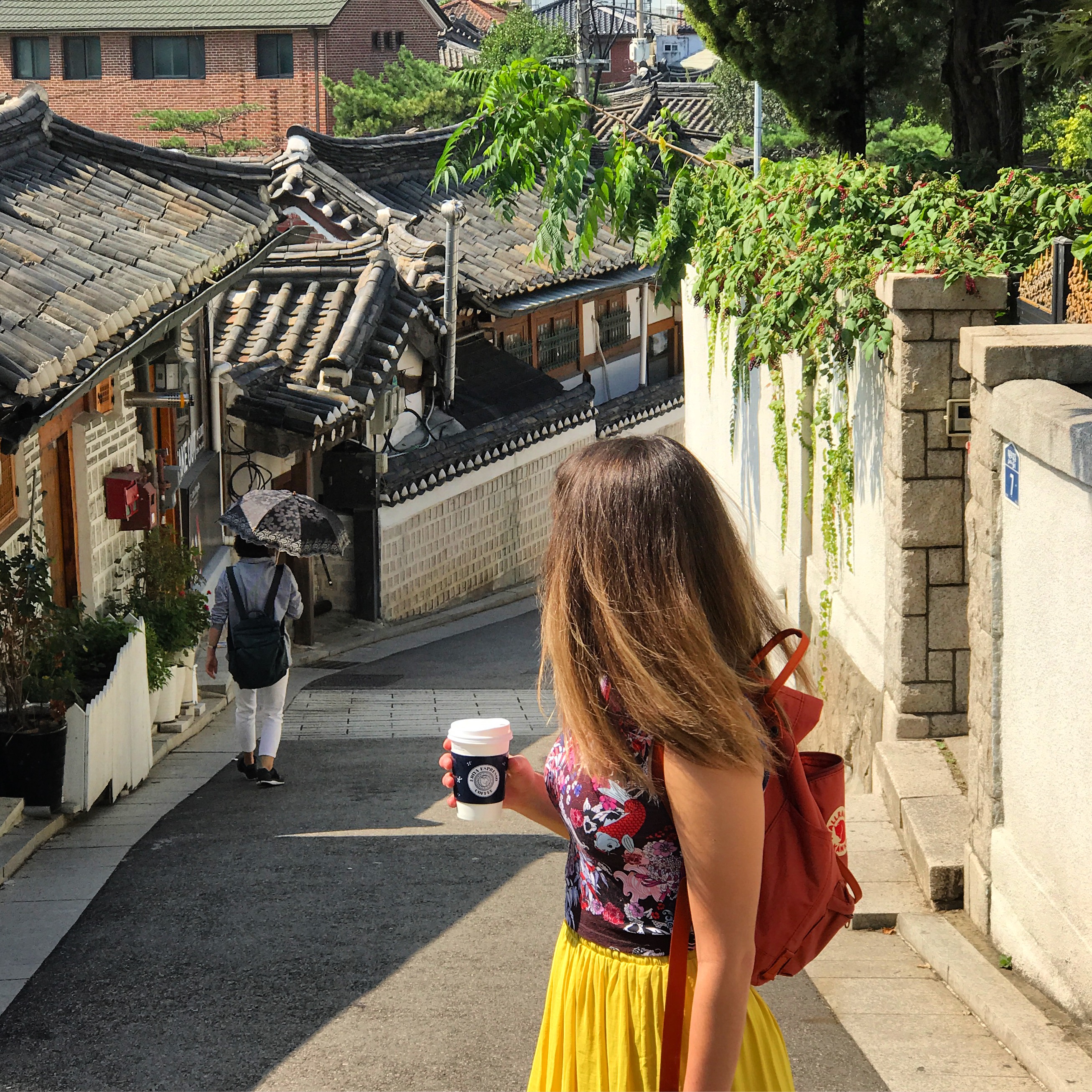 Day One 
On the first day, we may have underestimated the transit time it would take to get into the city from Incheon airport, and by the time we were settled into our hotel, there wasn't much time to explore before nighttime set in. We wandered Insadong and explored the stalls selling artisan goods and handicrafts while browsing the street food stands for something tasty.
Eventually we settled on one of the best meals I've had in my life, which consisted only of Soju, a Korean liquor, and a cheesey Korean pancake with all sorts of delicious morsels fried into it. And kimchi, of course, which would quickly become the highlight of all my days in Korea. I love the stuff.
We had an early night, ate some ice cream, and rested up for the rest of the trip.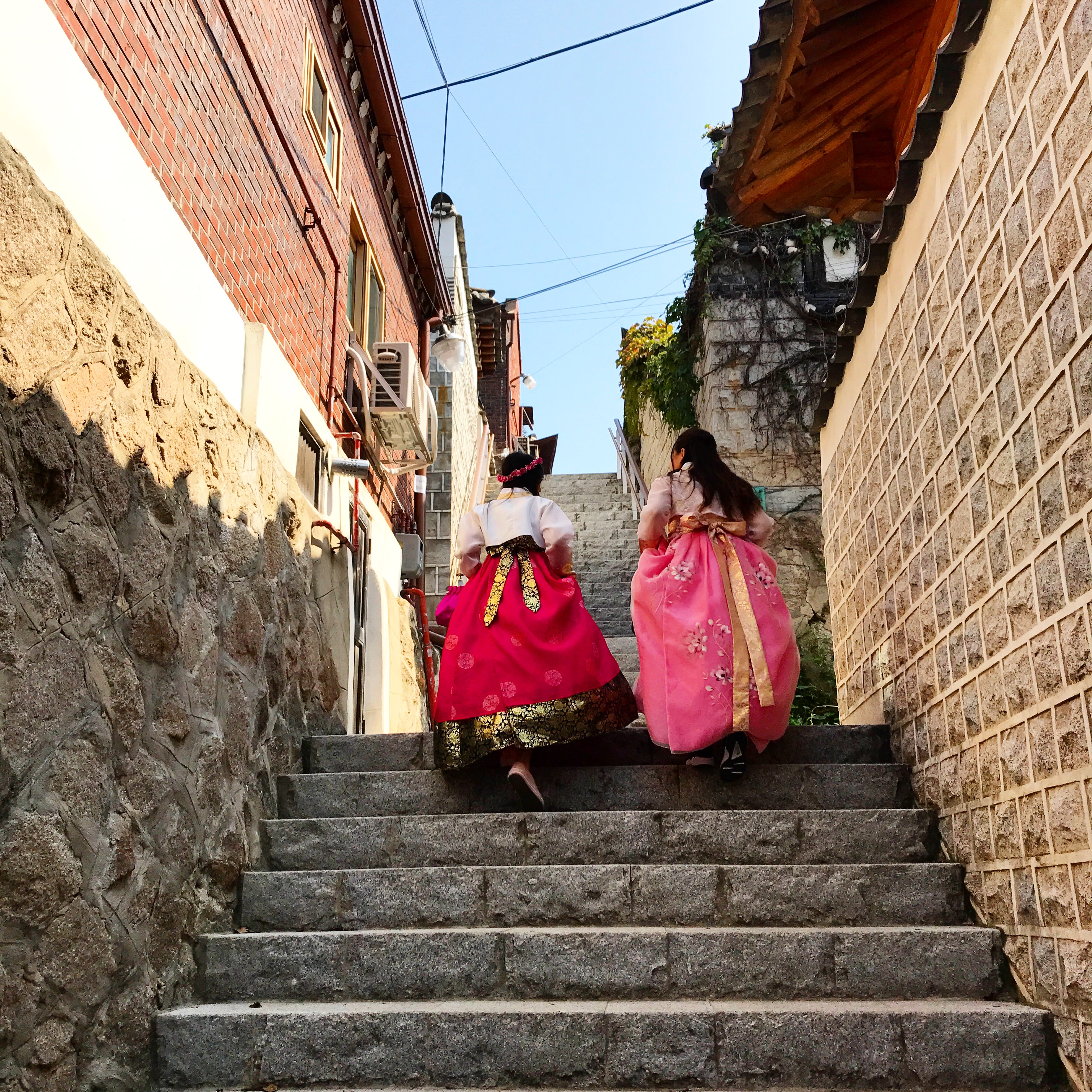 Day Two 
Bright and early we wandered around with fresh-brewed coffee in hand, and we made our way up to the northern side of the Insadong neighborhood to explore the Bukcheon Hanok Village. This was one of the top sights in Seoul according to basically every blog I read.
It really was lovely, and I wish we would have planned in advance to attend some of the craft classes or workshops offered each day. Instead we quietly tiptoed around the delicate Hanok houses, taking our shoes off before entering and avoiding the small crowds of people queuing for their perfectly cultured Instagram photo (not like I wasn't a part of them, though).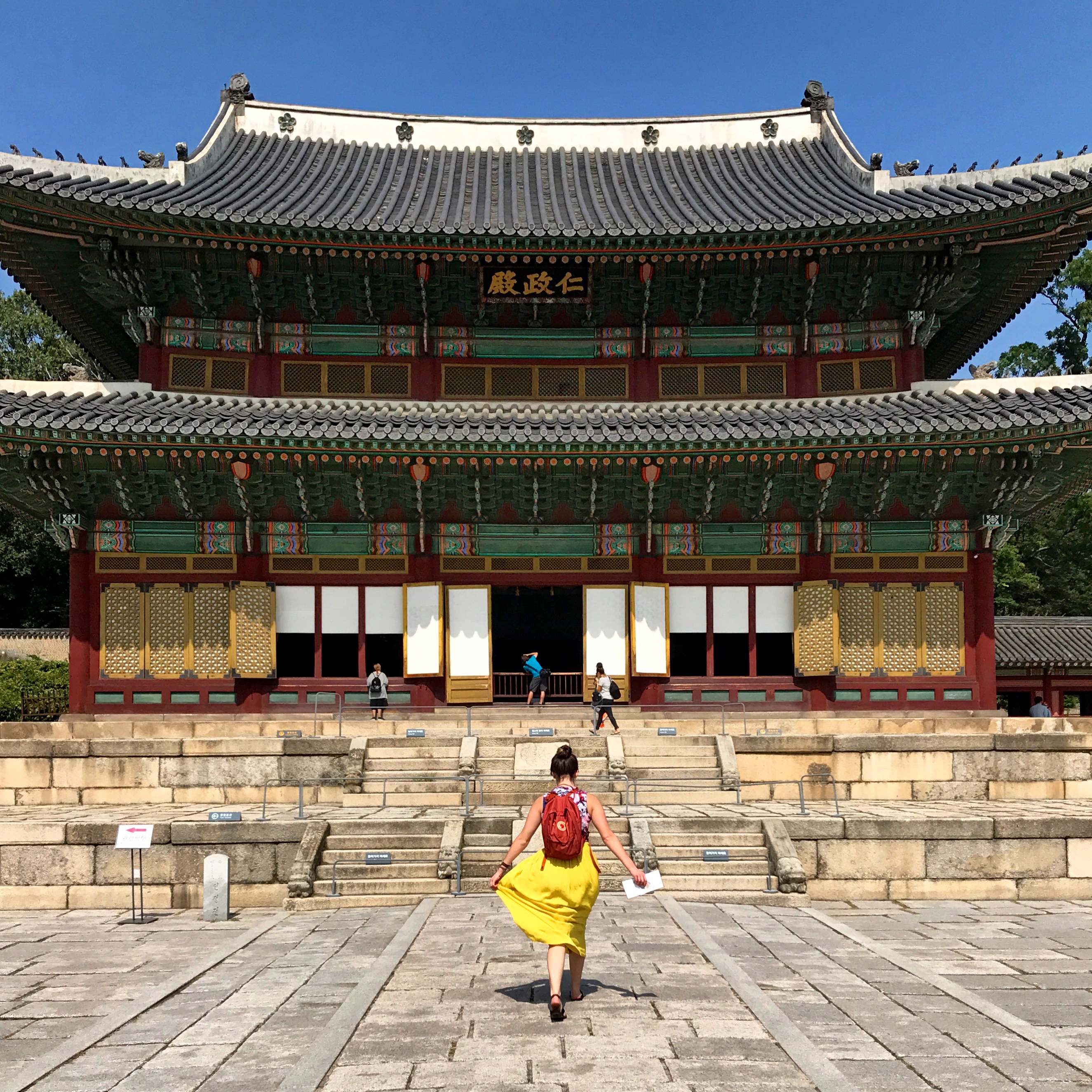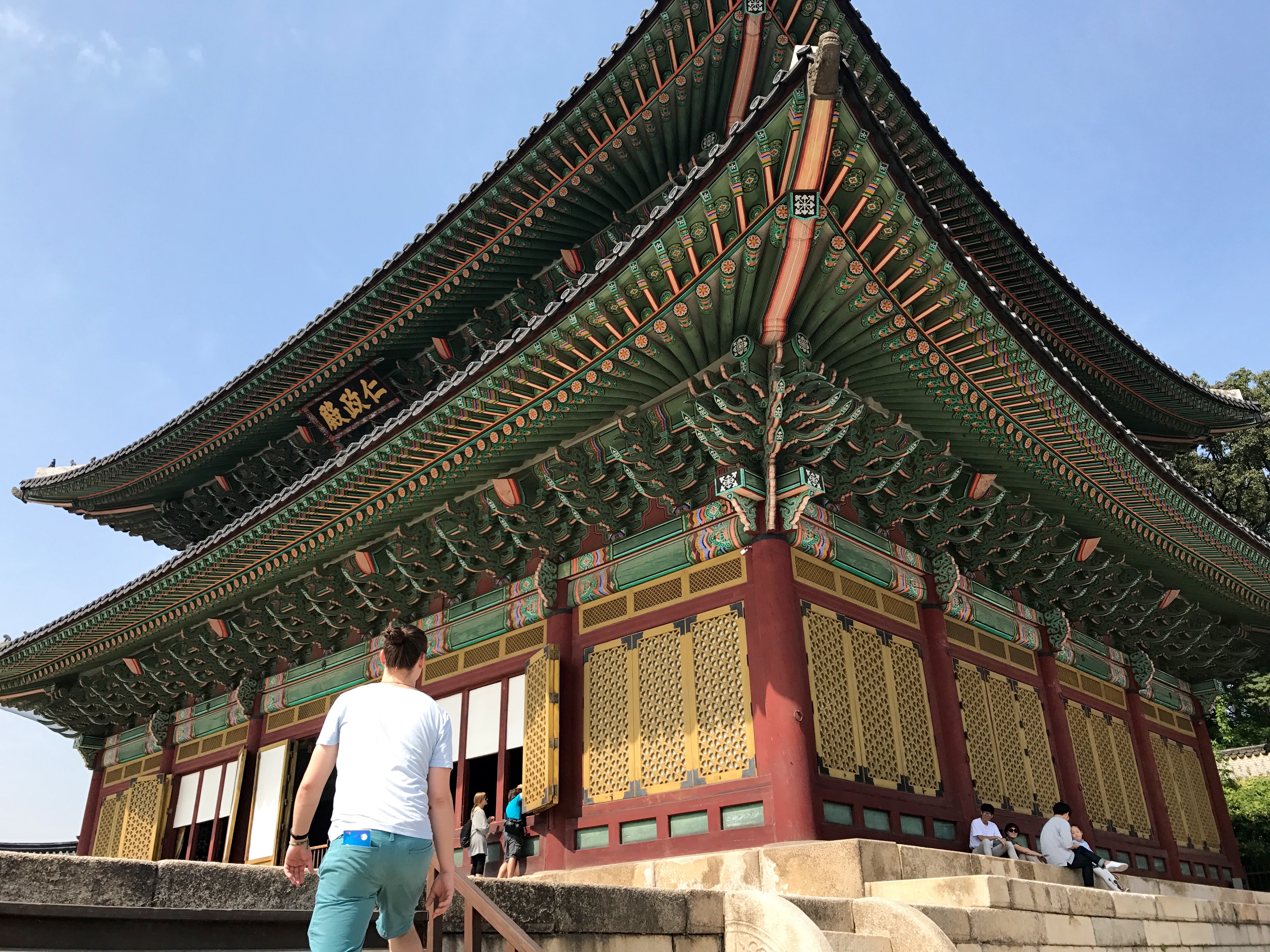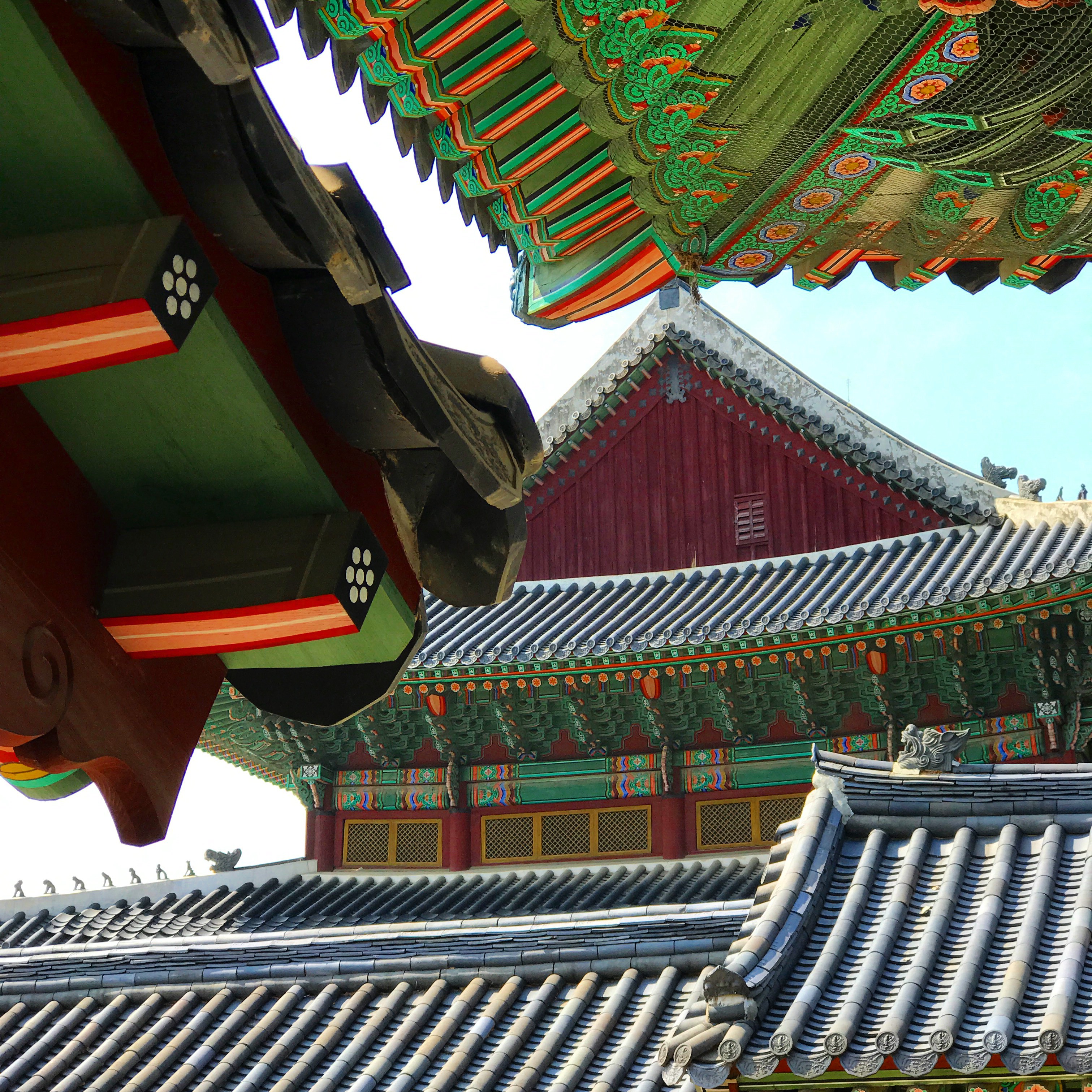 After this, we wandered some more to the Gyeongbokgung Temple, one of the three major historic temple spaces in the downtown Seoul area.
Our last major stop of the day was to the Ihwa Mural Village, where we tested our stair climbing skills and wandered around basking in the beauty of the street art. We were impressed, but little did we know we would come upon even more beautiful works of public art throughout the rest of our trip.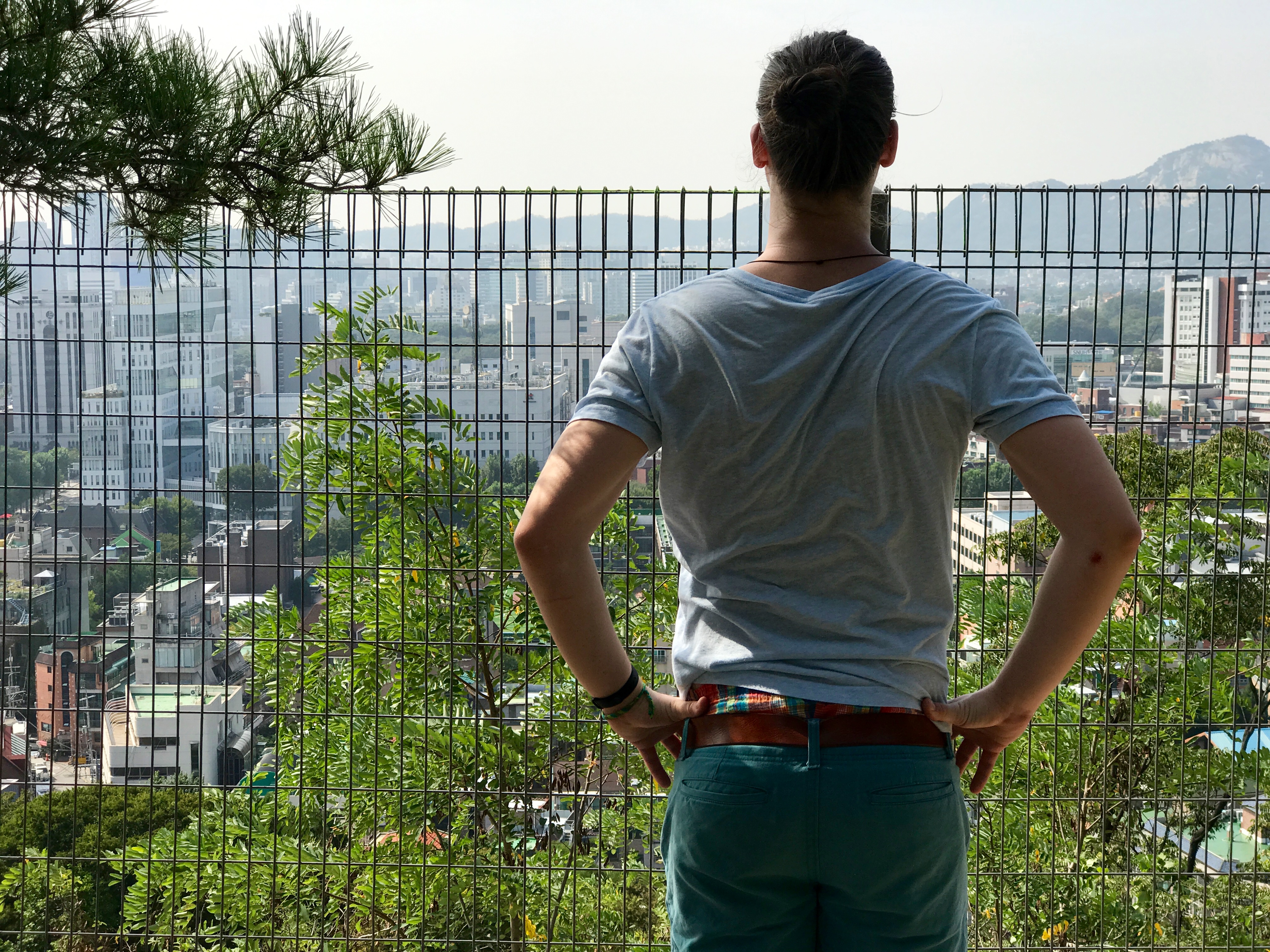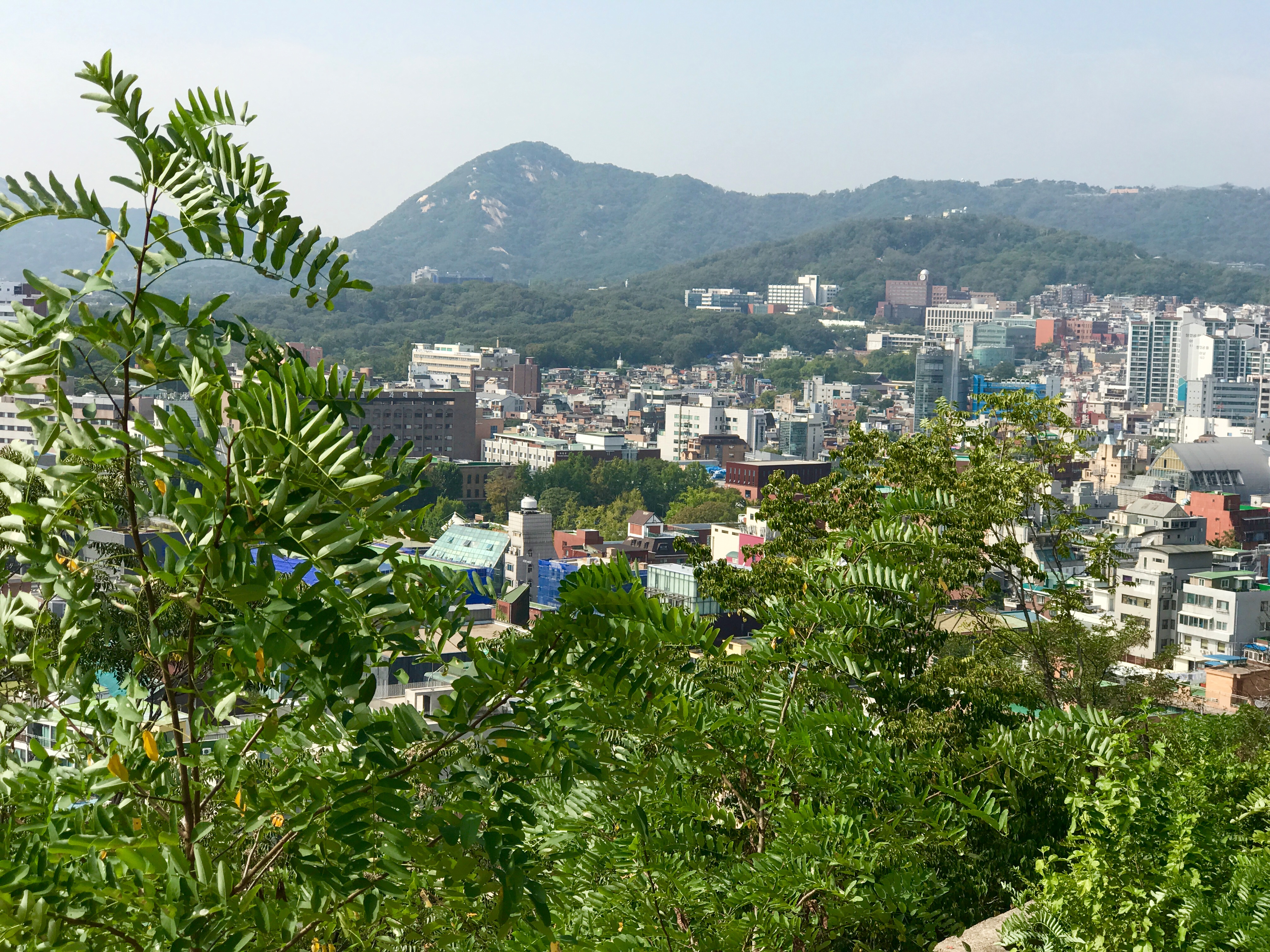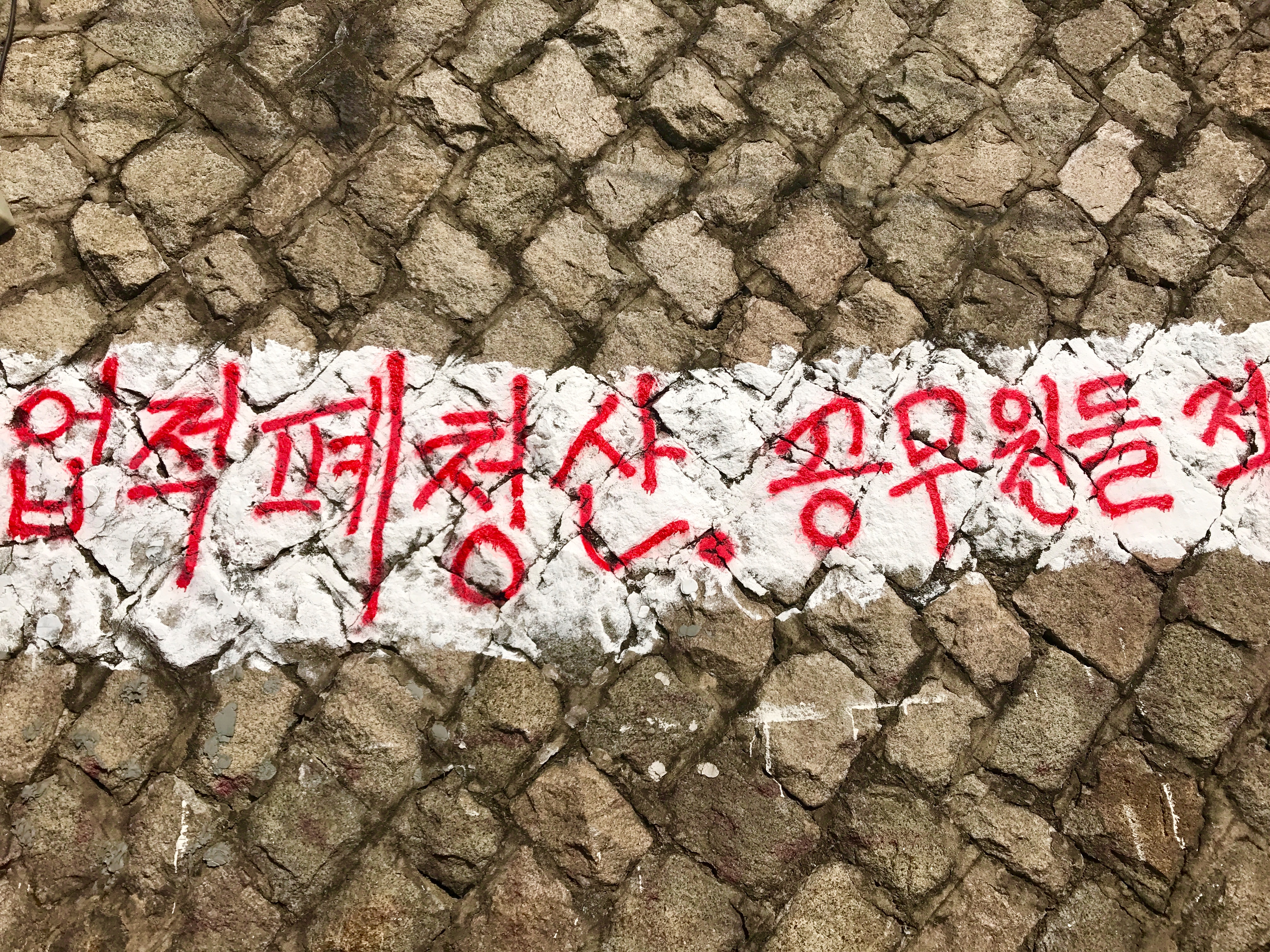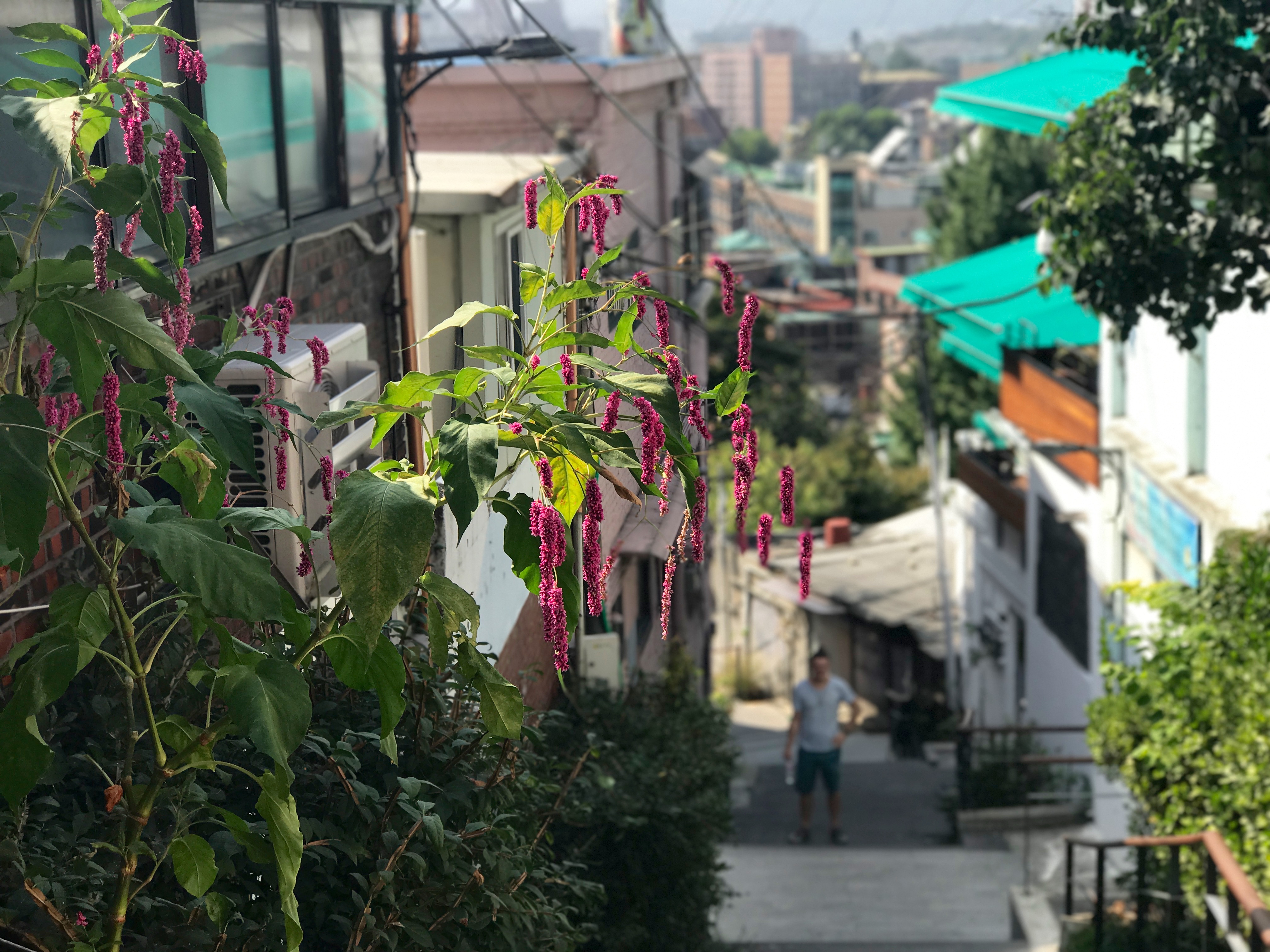 Day Three 
On the third day I had one main objective: Find a dog cafe. I'd really been feeling an empty hole in my heart where my puppies at home live, so I filled it with the over 40 dogs that we counted at the Bauhaus Cafe. For about and $8 entrance we each got a refrigerated beverage and unlimited puppy time with some lovely babies.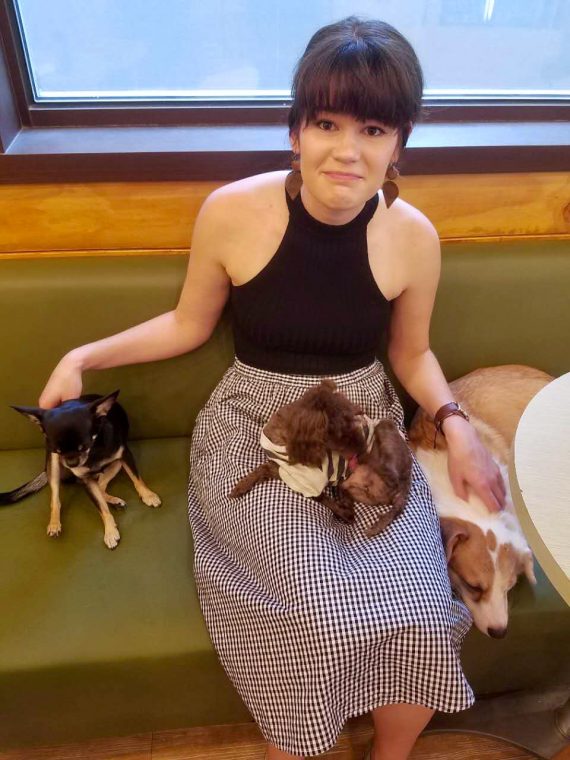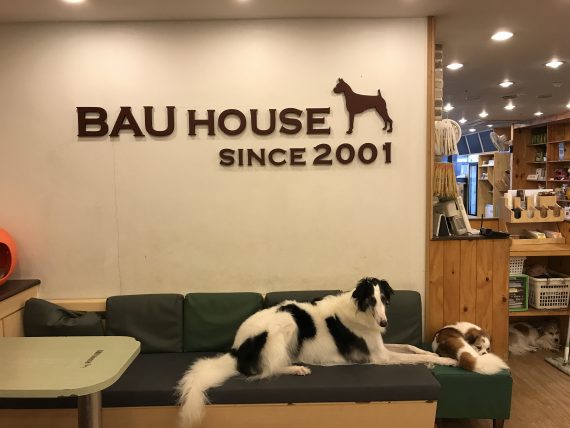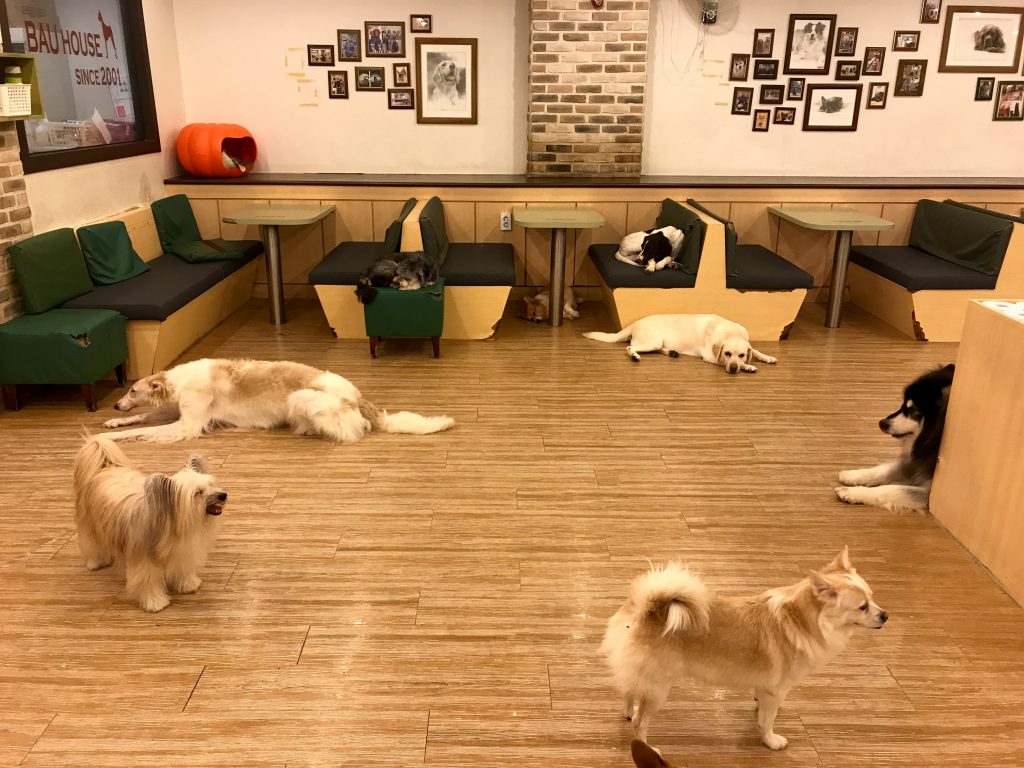 We also visited the Noryanjin Fish Market that day, and later made our way up to Hanuel Park, one of the prettiest public spaces I've ever visited.
Later we wandered down to Itaewon for some Korean barbecue to end our time in Seoul proper. The next day we would head to the DMZ before continuing on our Korean journey, which you can read more about here.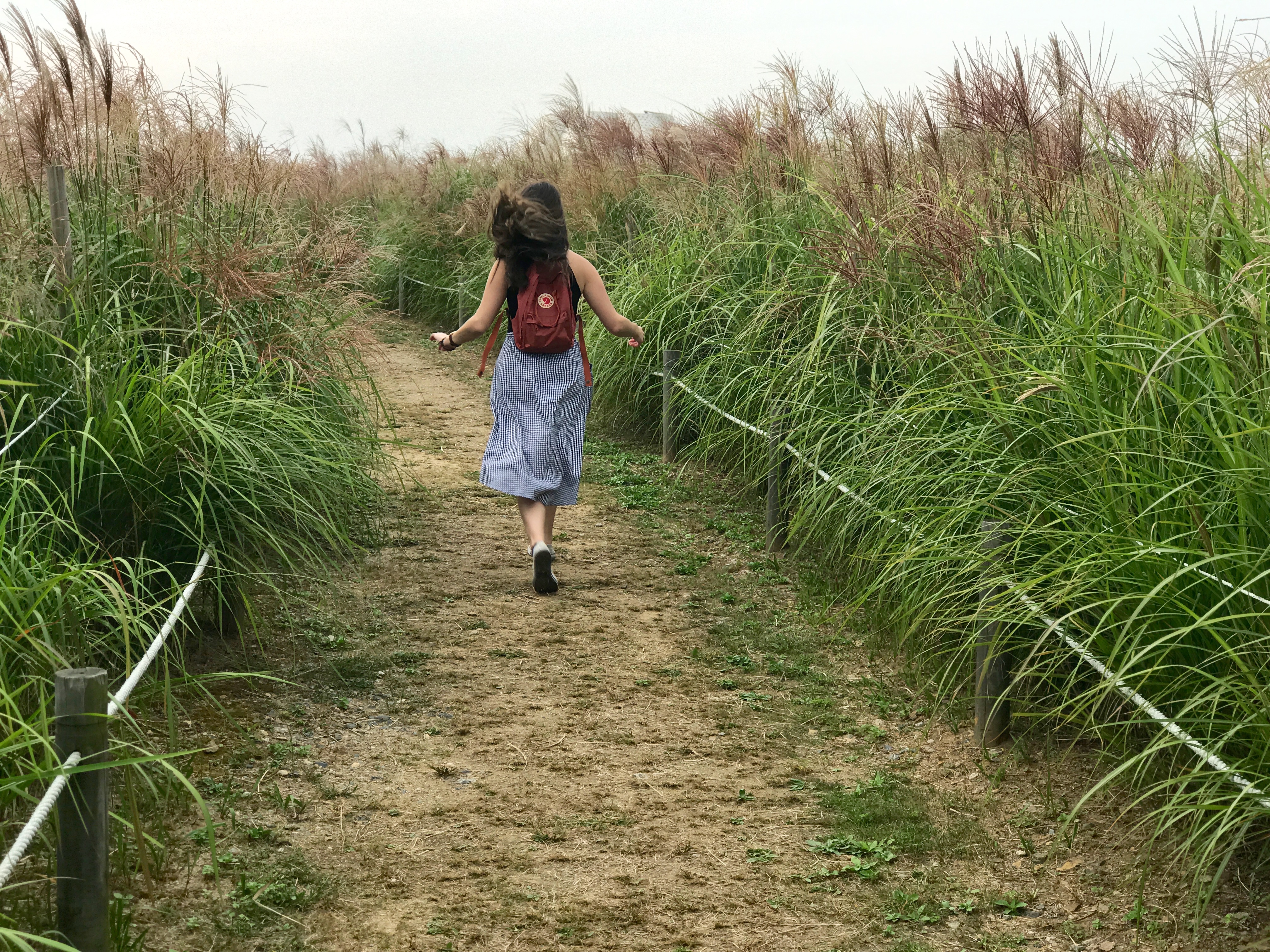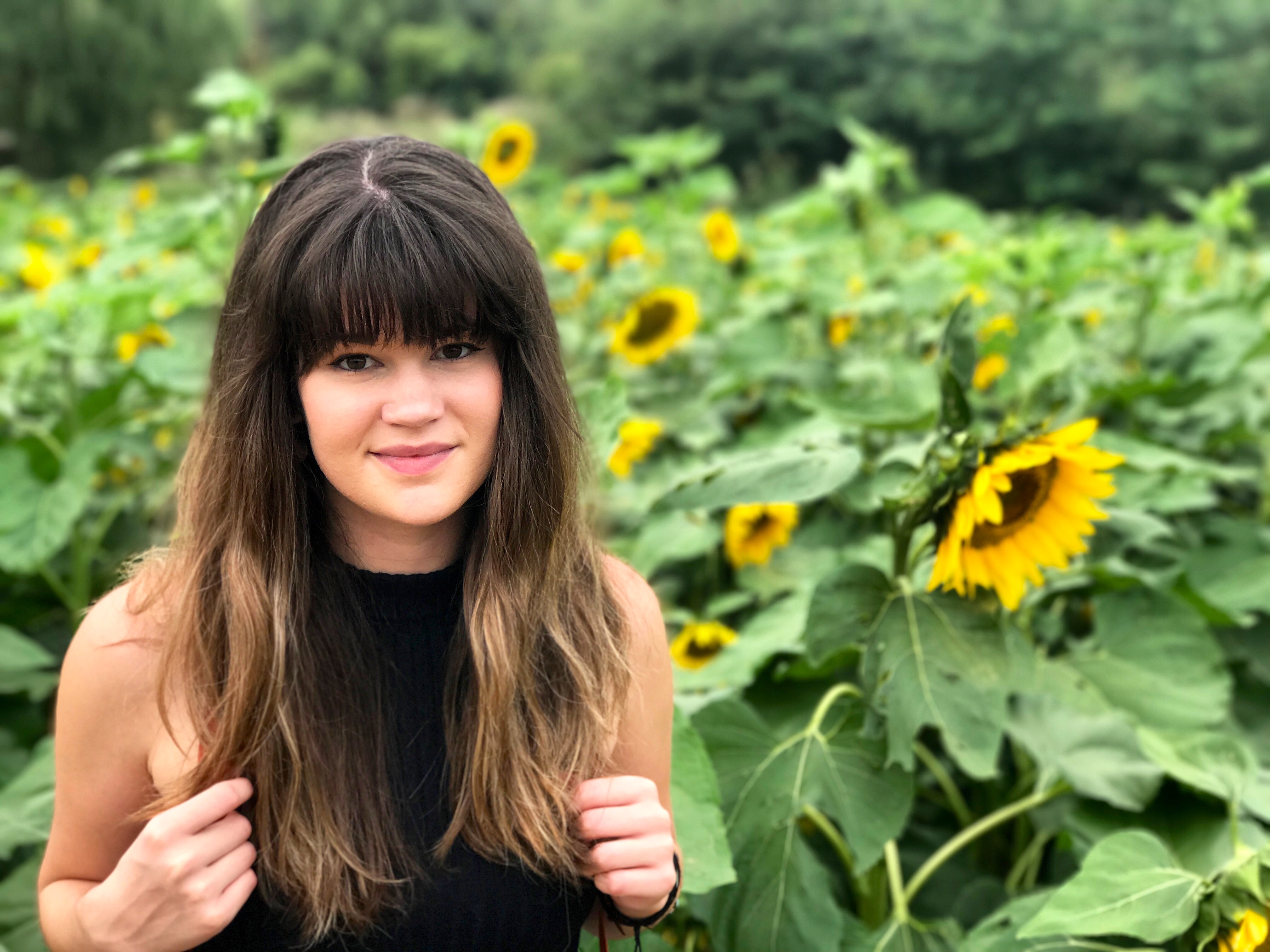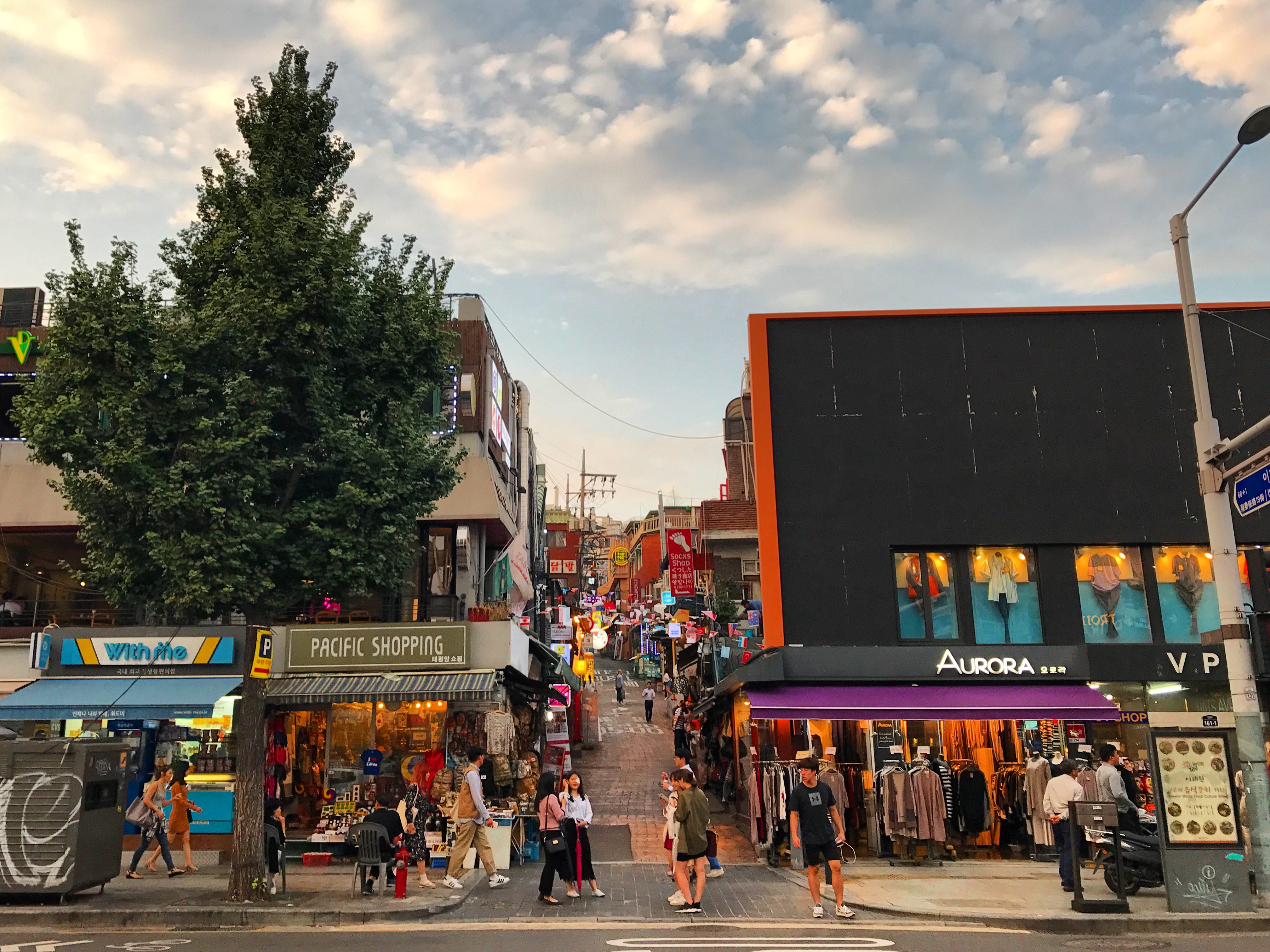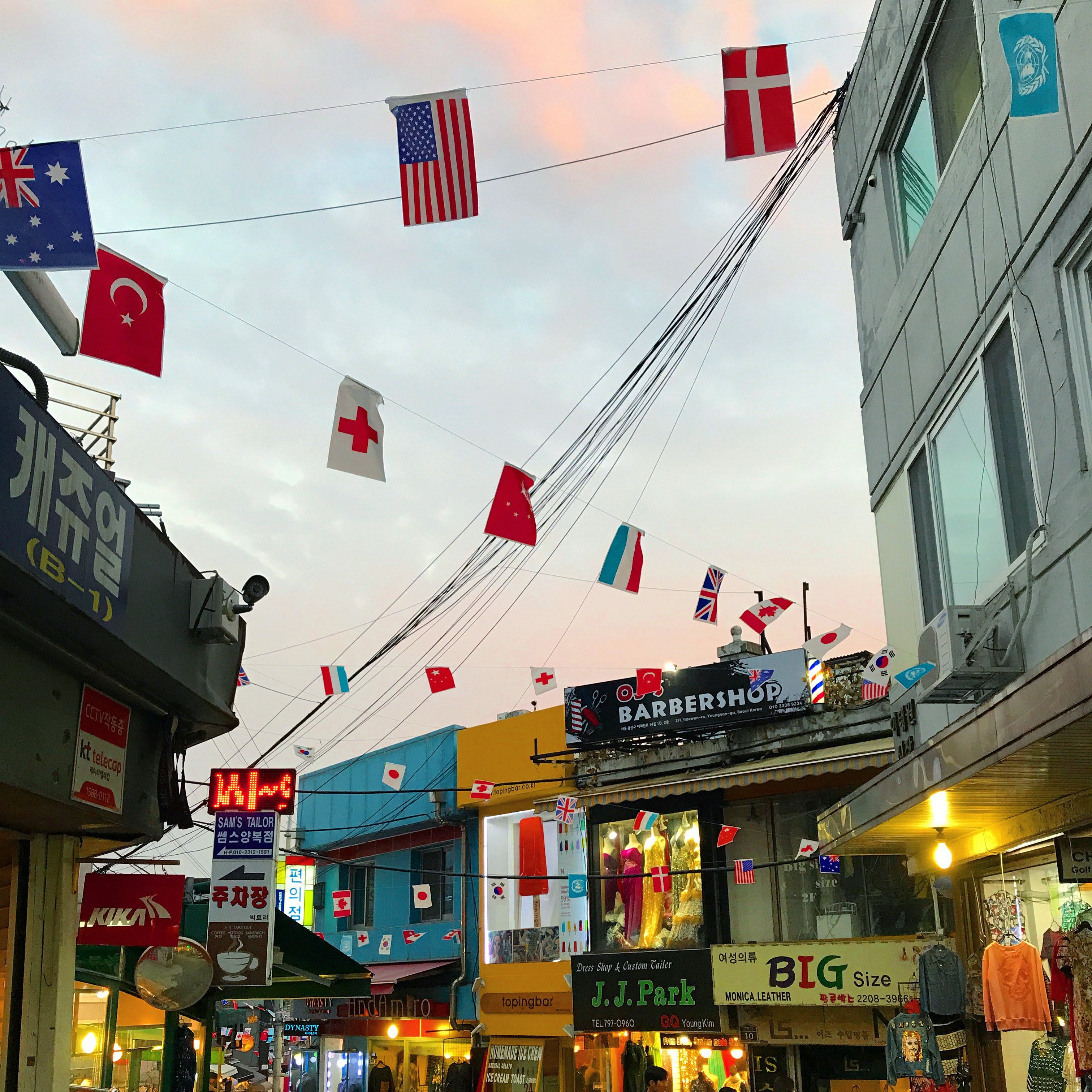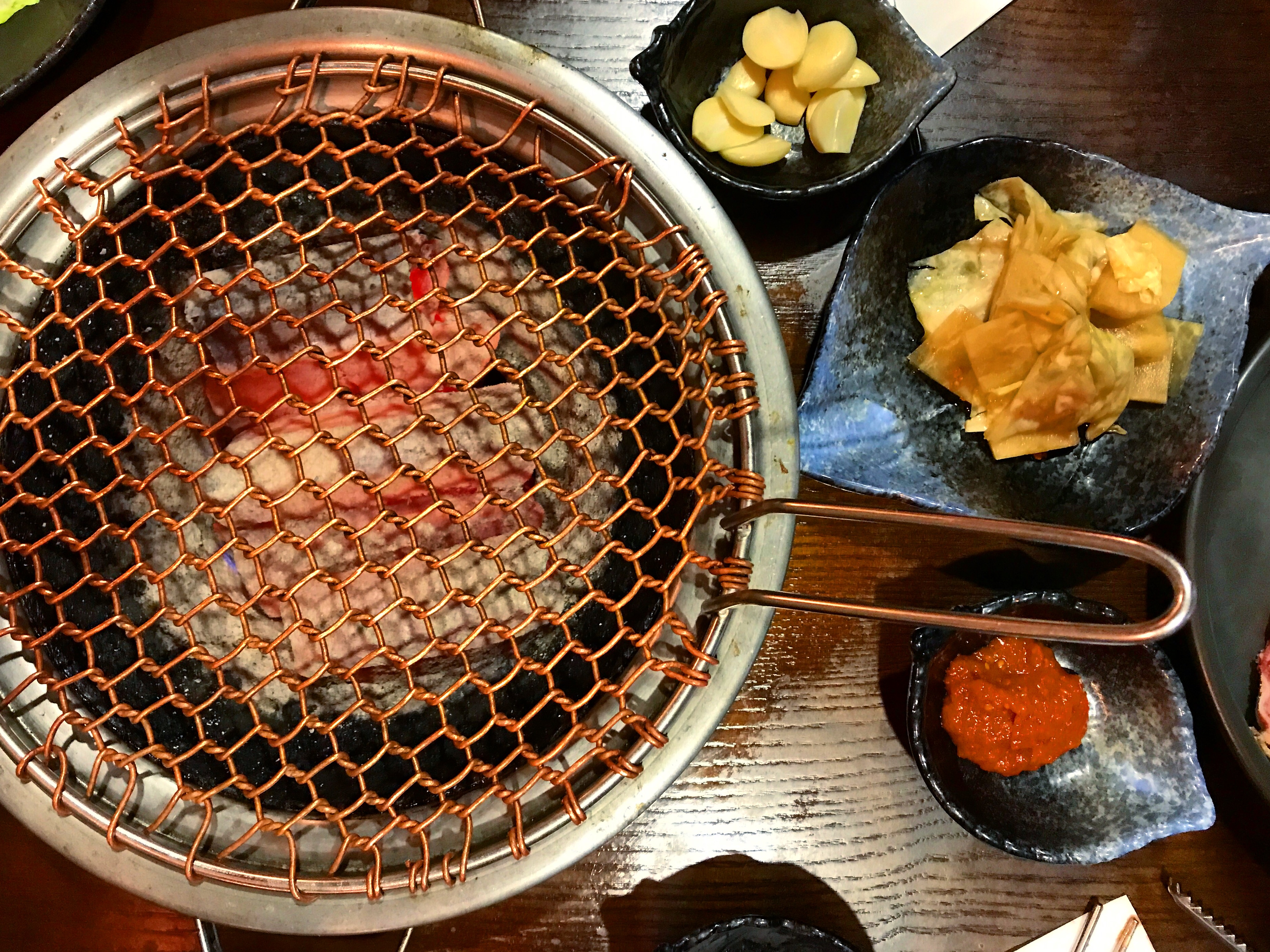 The only thing I would have done differently on the entire trip was spend several more days in Seoul. It's such a colorful, artistic, and exciting city; it's a shame that we only stuck around to explore it for a few days. One could spend weeks in Seoul and only find more and more to do.