We've all got those cities on our travel resume; the ones that we had every intention of loving but just couldn't come around to.
For me it's Chicago, or Mar del Plata, Argentina. And now Xi'an, China. It was great, but, meh.
Suffice it to say that it's possible I have been spoiled by Shanghai. Maybe I don't understand what a normal Chinese city feel like or looks like, and that's why I found Xi'an so underwhelming. Maybe I didn't try hard enough to like it. Maybe it was because I had a cold, and it was really hot out, and I'm kind of a baby when I'm even moderately sick.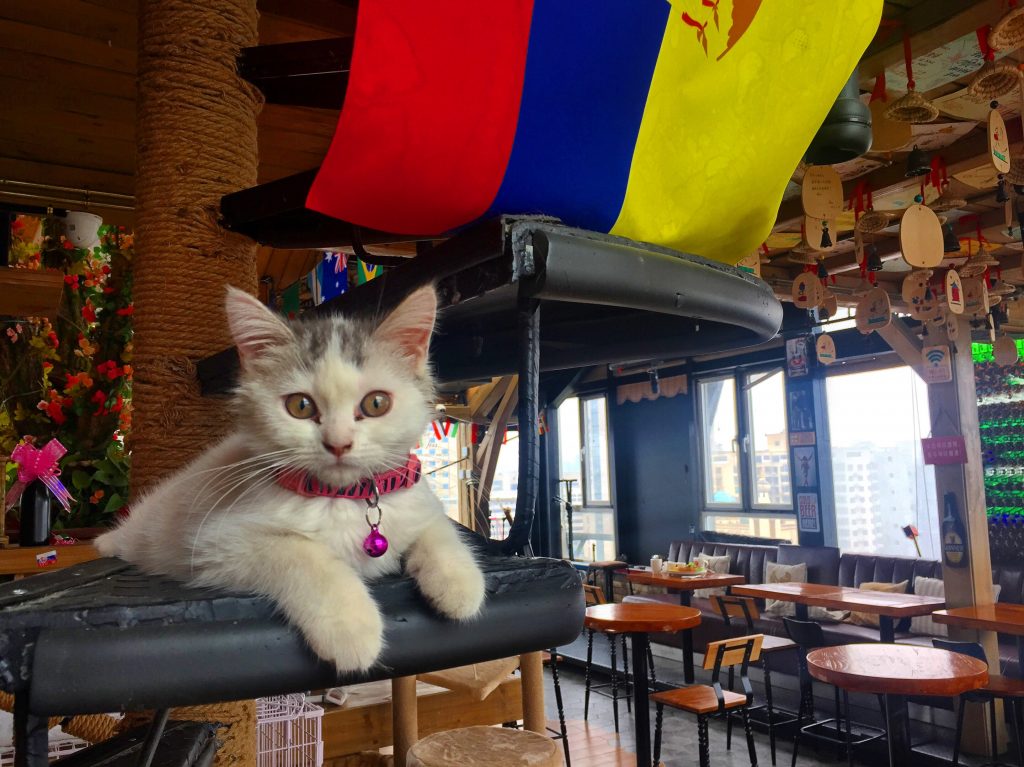 We took an early flight from Shanghai to Xi'an, landed and found a bus into the city, and walked until we found our hostel. Both of us were extremely exhausted from the weekend, which had been one long goodbye party to our closest friends in Shanghai who were moving back to the US. We dumped our bags, grabbed lunch in the hostel restaurant (which has kittens), and napped.
Yeah, we napped on Day One of a four day trip. We are the worst.
The Muslim Market 
But eventually we woke up to a Xi'an evening and wandered our way over to the Muslim Market. This enormous food fair went on block after block, and provided a mix of incredible Muslim-Chinese food, tasty treats and juices, and shops with antiques, work from local Xi'an artists, and your classic tourist trinkets.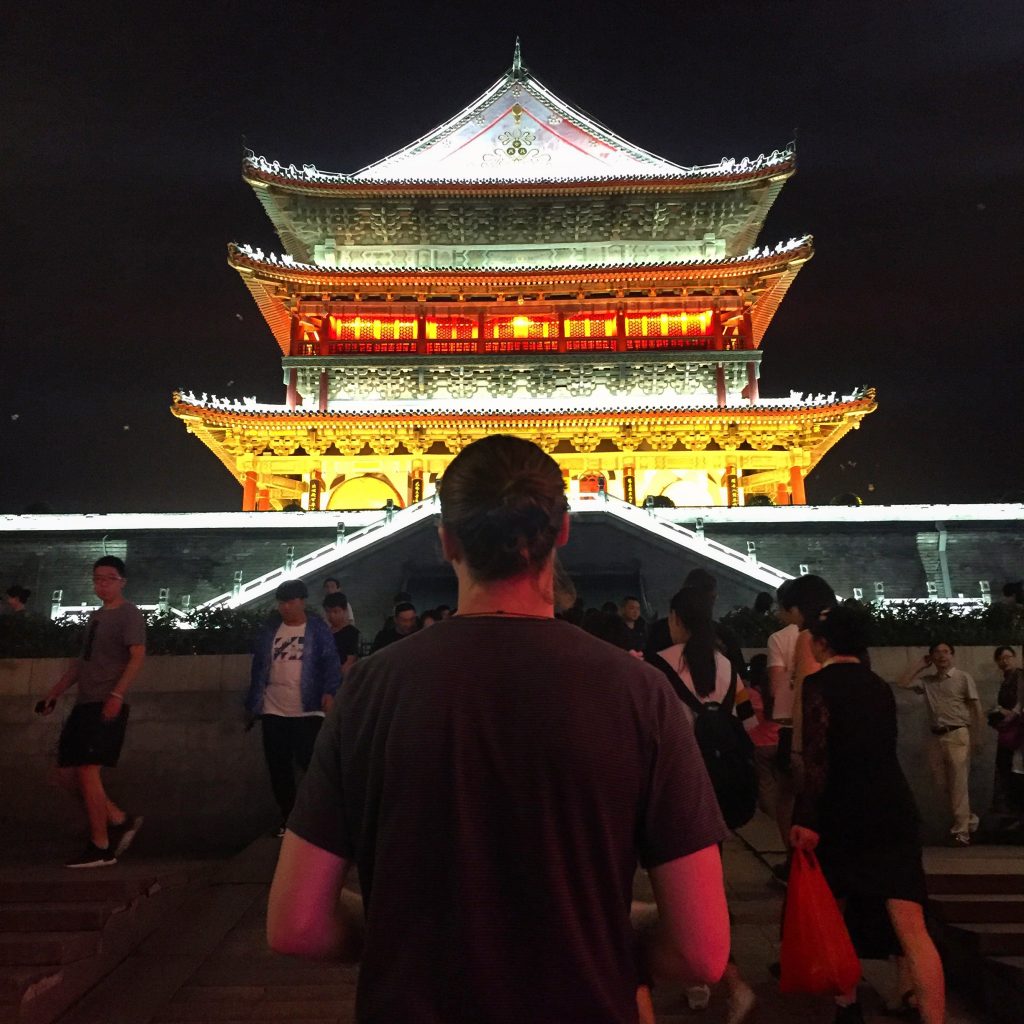 After two visits to the market, I ate no less than:
1 deep fried banana
1 spicy cold noodle bowl
1 stick featuring three deep-fried crabs
1 cranberry juice
3-5 lamb kebabs
1 tasty flatbread
1 fried sandwich pocket
1 frozen yogurt with fruit
1 bowl of rolled ice cream
And that's all before mentioning the mountain of food that Karl tried. It was incredible. And there were so many things-on-a-stick! It gave the Minnesota State Fair a run for its money.
We wandered around and saw strange fruits, watched men pull taffy to impressive lengths, and considered buying a lucky cricket housed in a beautiful handmade cage. I bought a handmade leather belt, and Karl bought a pair of knockoff sunglasses.
In a tourist shop alley in the market, I came across a shop selling the most beautiful painted images—each one was completely different from the next, and they were so vibrant, beautiful, and reflective of Chinese culture that I couldn't get them out of my head. The shop owner told me they are painted by local farmers, and he gave me a complementary packet of postcard-sized prints with more of the beautiful imagery on them. I wanted to handpick as many as I could afford, but ending up walking away with four of my favorites. They now hang above my bed back in Shanghai.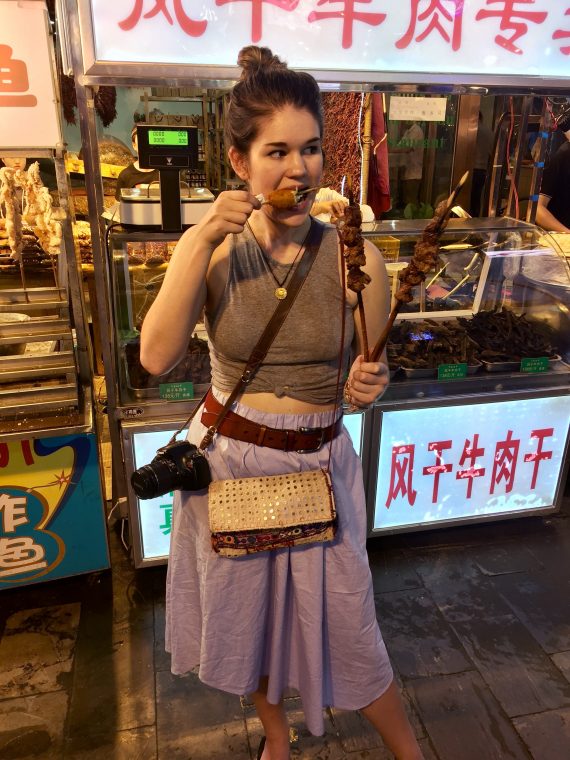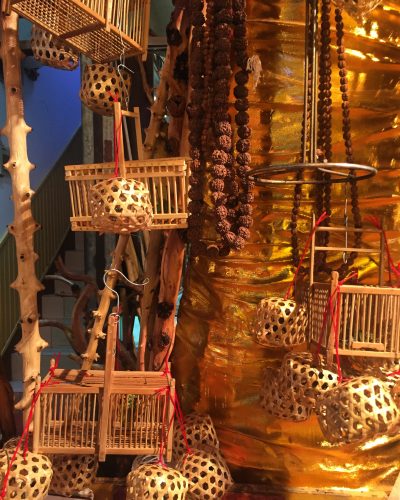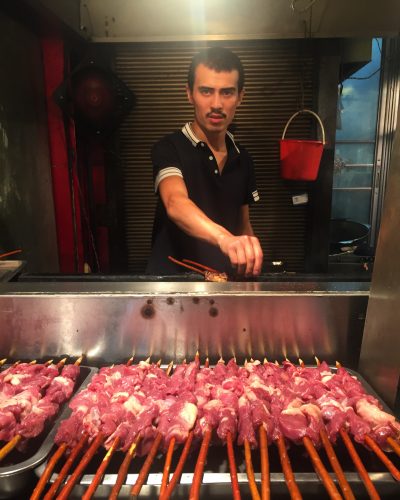 The Terracotta Warriors
As the main attraction of Xi'an, we couldn't come here without making the trip out to see the these guys. We booked a tour through our hostel, which was a great value. It included the bus, our tour guide, admission, and lunch, and we were happy to have a day planned our for us.
I'll be honest. The warriors are cool, the museums and the pit viewing areas are really well done. The history is fascinating, and you can't miss it if you are coming to Xi'an.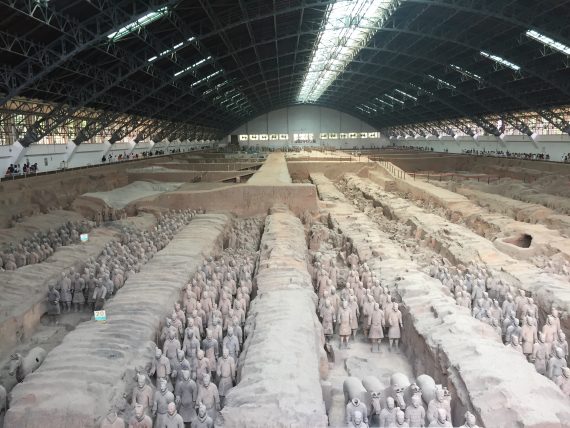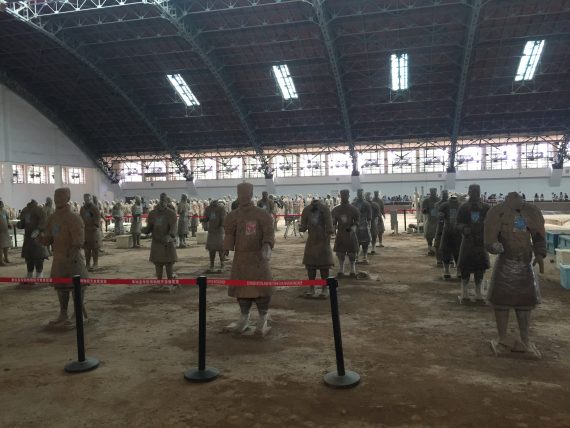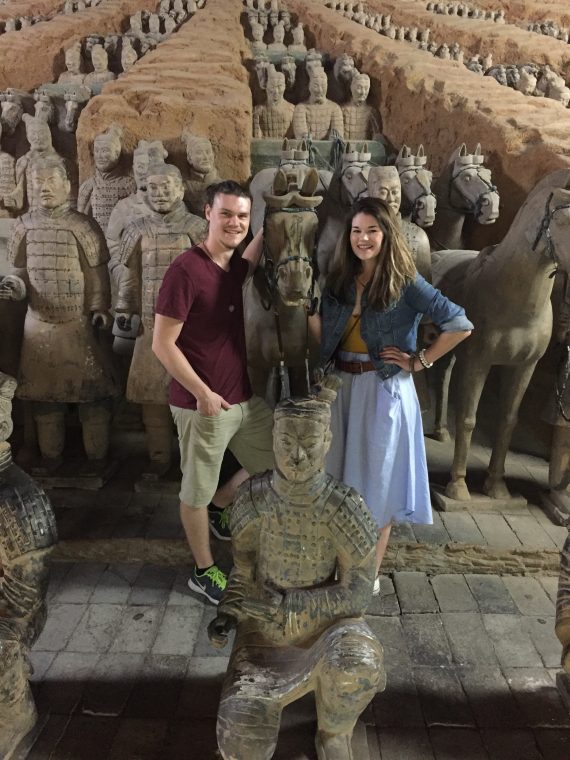 But please don't come here just for the Terracotta Warriors, unless you are really into archaeology or did a school project on the site. The history and mystery behind everything was fascinating, but I would't plan a trip around it.
Visiting the Terracotta Warriors was by no means a disappointment, but my experience can be summed up in the words of an Irish man in our tour group as we were leaving: "Well, checked that one off the list!"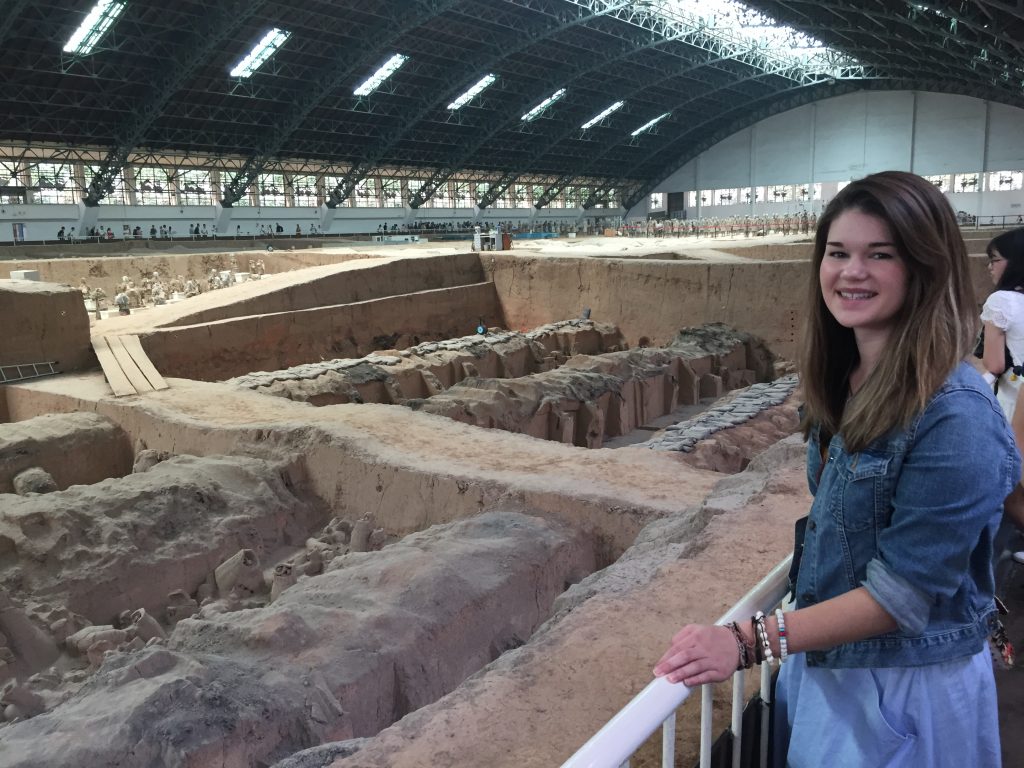 Biking the City Wall
Since coming to China, biking has become both one of my favorite activities and one of my favorite modes of transportation. I was really into the idea of biking along the Xi'an city wall, but here's how it actually went down.
Waking up, this was probably the worst day of my cold. You know how there is always that one worst day when you can't fathom doing much of anything but drinking Nyquil and trying to remember what it feels like to be well? This was that.
It also happened to be the hottest day we were there, so biking in the dry, dusty heat of central China was maybe not ideal.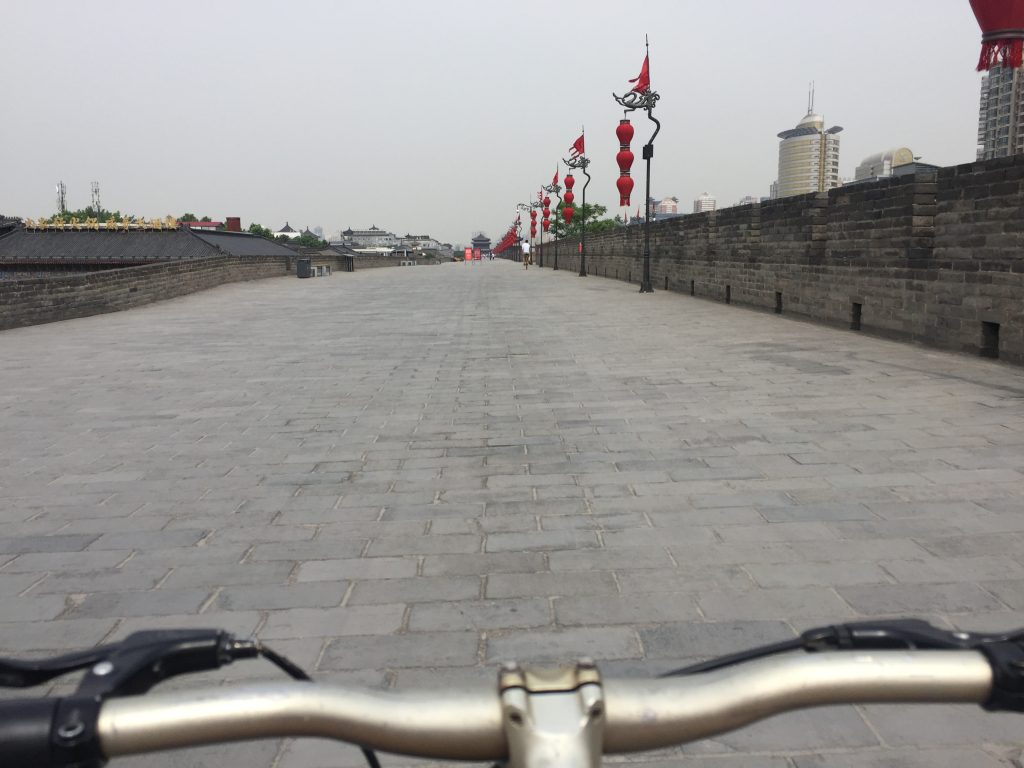 We made it to the southernmost gate of the wall and climbed up to find the bike rental place, where we paid a deposit to rent the absolute worst bikes I've ever ridden.
I get it. The wall is paved with cobblestone, and they aren't going to be investing much money into dainty little cruisers or anything that can't withstand some serious terrain, but these bikes gave me blisters on my hands and my bum, hurt my back no matter how I adjusted the seat, and were so worn that the shocks were virtually non existent. This all made for a particularly turbulent ride. It hurt. Ladies, wear a sports bra for this. 
We biked all the way around the top of the massive structure, and it only took about an hour and a half in total. But coming along the final stretch of the wall was like arriving on dry land after being shipwrecked. I wanted to kiss the non-cobblestoned ground and eat a whole tub of ice cream.
I went back to the hostel and napped after this. Sometimes I'm a bad traveler.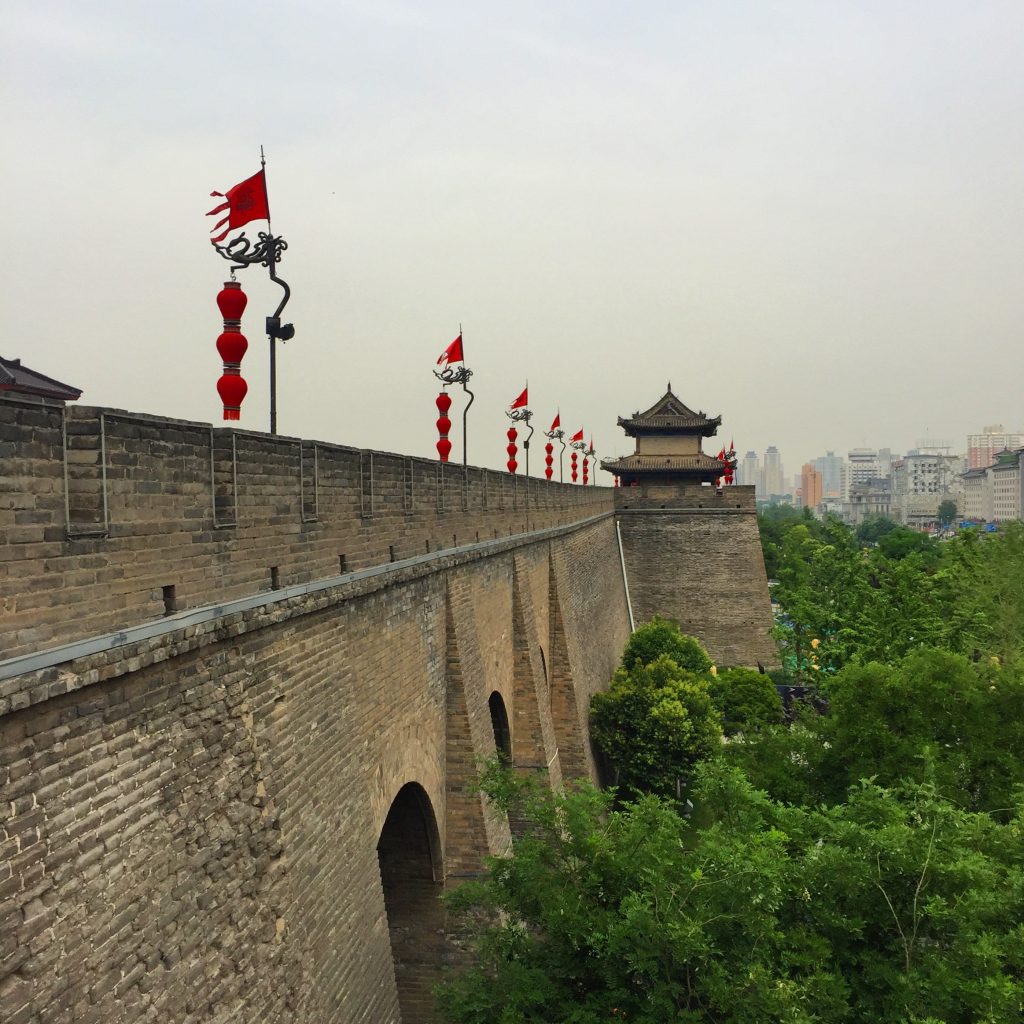 Exploring the City
Karl and I had really wanted to visit Huashan, the incredible adventure mountain outside of Xi'an, but our laziness and lethargy on this trip really prevented that. Because we couldn't be bothered to get out of bed in time the day before, we cut Huashan out of the itinerary, biked the wall, and then had an entirely open schedule to plan for our final day in Xi'an.
On our final day, we wandered the ancient city, visited what was listed as an antique market on a map but wasn't actually an antique market, hobbled down to the Flying Goose Pagoda, ate plenty of ice cream, and absorbed some knowledge at the Xi'an history museum. It was a hot but peaceful afternoon, and I had an awesome experience learning some Chinese calligraphy from a shop owner who sold me a water calligraphy pad and a brush. He taught me some basics and making me promise to practice my strokes 100 times per day.
After all of our wandering, we hopped back on a bus bound for the airport and were en route to Shanghai in no time.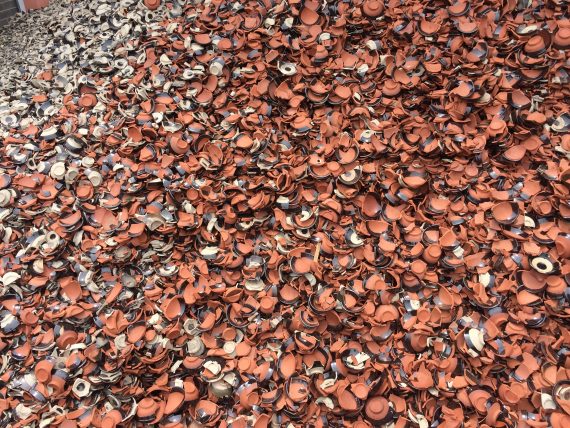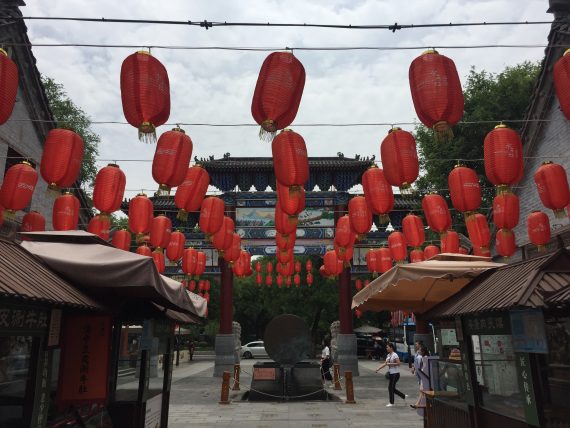 Final Thoughts 
I had a pretty okay trip to Xi'an. Spring or Fall might have been nicer, but so would not having a bad cold. It might have been a combination of factors that led to me having a sub-par time in Xi'an, but I'm still glad that we made the trip and experienced a completely different part of China.
However—unless you are really into archaeology or ancient Chinese history, I'm not sure I would recommend others to go out of their way to visit Xi'an, especially if more time can be spent elsewhere in China. If you have plenty of time and want to see more than just the main cities, I would say Xi'an is a good start. But if you are trying to cram it all into two weeks, safely consider scratching this off the list. If anyone can make a better case for the Terracotta Warrior and for Xi'an, please do! I would love to be proven wrong.